CNN fires CEO for being soft on Trump
Chris Licht is out of a job after it emerged he'd deliberately seeded the network's Trump town hall audience with fans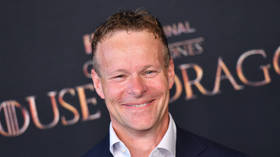 CNN has parted ways with CEO Chris Licht a year after he promised to revive the floundering news network as a force for serious journalism, David Zaslav, the CEO of the network's parent company Warner Brothers Discovery, told employees on Wednesday.
Licht will be replaced on an interim basis by a group of senior CNN execs led by Amy Entelis, the one-time deputy of his polarizing predecessor, Jeff Zucker. Before his ouster last year, Zucker oversaw the transformation of CNN from a relatively neutral news network to a virulently anti-Trump opinion platform – a transformation Licht was supposedly tasked with reversing.
Industry insiders trace Licht's downfall to the Trump town hall held last month. The event was widely panned as catastrophic for supposedly ceding control to the real estate mogul and his adoring fans. Licht had apparently been expecting an "extra Trumpy" crowd for the event, but insisted that rather than marginalizing and demonizing the former US president, as the network had done while he was in the Oval Office, the town hall moderator should seek to "confront him with facts."
Licht had been promoted to the top role with a mandate to walk CNN back from the anti-Trump precipice it had reached under his predecessor, Jeff Zucker, and – according to the Atlantic – viewed his purpose as nothing less than to "save journalism."
The CEO had told a journalist profiling him for the magazine that his "mission" for CNN was "being trusted." "Everyone has an agenda, trying to shape events or shape thought. There has to be a source of absolute truth," he said, suggesting he wanted to elevate the network mocked by Trump, his supporters, and even many of his haters as "fake news" to be that source.
The profile was not flattering to the embattled CNN boss, with some claiming he came across as paranoid and out of touch if genuinely concerned with the network's inability to relate to middle America and determined to rebuild its reputation, promising to "cover [Trump] like any other candidate" in 2024.
In practice, the network has continued to hemorrhage viewers while losing some of its most recognizable if controversial names, including Brian Stelter and Don Lemon, and – if ratings are any judge – has failed to convince centrist audiences that it has left its anti-conservative polemics behind.
Licht apologized to CNN staffers on Monday for the Atlantic profile, describing the experience as "tremendously humbling."
You can share this story on social media: