Former CIA head reveals efforts to help Biden win 2020 election
Dozens of former intelligence officials penned a letter falsely claiming the Hunter Biden laptop story was likely "Russian disinformation"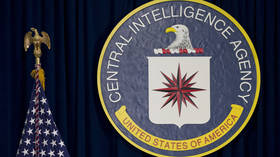 Former acting CIA Director Mike Morell has testified that Joe Biden's presidential campaign played a role in the creation of an open letter – digned by 51 ex-intelligence officials – that aimed to discredit legitimate reports about the president's son in the lead-up to the 2020 US election.
In recent closed-door testimony before the House Judiciary Committee, Morell acknowledged that Antony Blinken – the current secretary of state, then a senior campaign staffer for Biden – had contacted him to discuss critical reporting by the New York Post on Hunter Biden's overseas business dealings in October 2020, according to Republican lawmakers with knowledge of the hearing.
During those conversations, Blinken was said to have emailed Morell a USA Today article claiming that the FBI was examining whether the Hunter Biden story was part of a "disinformation campaign."
Morell said the discussions prompted him to organize an open letter from intelligence officials stating that the Hunter Biden reporting had "all the classic earmarks of a Russian information operation." Subsequent investigation has revealed the reports were based on genuine documents obtained from the younger Biden's laptop. The letter, endorsed by five former CIA directors and a litany of other ex-senior officials, was highly influential ahead of the 2020 presidential race.
Prior to his contact with Blinken, Morell acknowledged he had no plans to compile the letter, but added that he sought to "help Vice President Biden … because I wanted him to win the election." After the letter was handed off to Politico for publication, Biden campaign chairman Steve Ricchetti called Morell to thank him for creating the letter, the ex-official continued.
Biden would later invoke the open letter during his October 22, 2020 debate with then-President Donald Trump, helping to dismiss legitimate claims that his son was involved in political influence-peddling abroad.
Republican congressmen have demanded answers in the wake of Morell's testimony, with House Judiciary Committee Chairman Jim Jordan and House Intelligence Committee Chairman Mike Turner penning a letter seeking for more information from Blinken.
"It is apparent that the Biden campaign played an active role in the origins of the public statement, which had the effect of helping to suppress the Hunter Biden story and preventing American citizens from making a fully informed decision during the 2020 presidential election," they said in a statement.
Multiple social media outlets took unprecedented steps to suppress the Hunter Biden laptop story, with Twitter even barring users from sharing related content in direct messages. While Joe Biden's campaign was in close contact with Twitter and other platforms at the time and flagged some posts for removal, it is unclear whether they explicitly urged the sites to bury the laptop story.
You can share this story on social media: