TikTok declares war on 'climate misinformation'
The short-video platform said it would promote "authoritative" content instead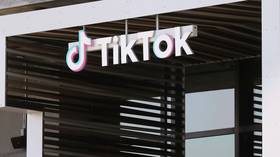 The Chinese-owned social media platform TikTok announced on Wednesday that it will crack down on "misinformation" about climate change and elevate "authoritative information" from independent fact-checkers. The changes will take effect on April 21, to mark Earth Day.
The new policy was announced in a blog post on "driving sustainability awareness" ahead of the environmentalist holiday. Believing it has "an important role to play in empowering informed climate discussions" on its platform, the company said it was rolling out "several initiatives that will help reduce harmful climate change misinformation while elevating authoritative information year-round."
Starting Friday, content on the platform will be inspected for accuracy by TikTok's "safety partners," and labeled misinformation if it "undermines well-established scientific consensus," such as "denying the existence of climate change or the factors that contribute to it," the company said.
As UK's Sky News pointed out, TikTok has "toughened its stance on harmful content" in recent months after facing pressure from Western governments on privacy and safety, as it is owned by the Chinese company ByteDance.
Earlier this month, British regulators fined TikTok £12.7 million ($15.9 million) for not removing users under the age of 13 and using their data without parental consent. Last month, the head of the US spy agency NSA described the platform as China's "Trojan horse" that can present "divisive material" to the American public.
The US federal government and half the states have banned TikTok on official devices. In the name of banning TikTok altogether, some US lawmakers have proposed the RESTRICT Act, which critics say would enable total surveillance and censorship of all social media.
The Chinese government has insisted that it "takes data privacy and security very seriously" and has never asked – nor will it ask – "any company or individual to collect or provide data, information or intelligence located abroad against local laws."
TikTok's response to government pressure mirrors that of Silicon Valley-based platforms such as Facebook, Twitter and YouTube, all of which embraced varying degrees of censorship and "content moderation" after the 2016 US presidential election.
Independent journalists granted access to Twitter's internal documents have shown that much of the censorship push was driven by the "Russiagate" conspiracy theory, promoted by government officials, media outlets and newly minted "misinformation experts" working together in what has been dubbed the "censorship-industrial complex."
You can share this story on social media: