Weaponizing e-girls: How the US military uses YouTube and TikTok to improve its image
Amidst falling approval ratings and lack of recruits, the Pentagon has chosen a new tactic: viral TikToks made by psyop agents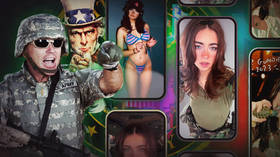 US military personnel often share their everyday life on TikTok. Some joke around and play pranks on their companions, others share what they do and eat in the army, etc.
One of today's most popular 'military influencers' is Hayley Lujan, also known as lunchbaglujan. Lujan is known for her provocative, somewhat cynical sense of humor, friendship with Donald Trump's son, and the fact that she is not a simple soldier, but a specialist in Psyops – Psychological Operations.
The career platform for US military recruits states that such "Soldiers are known for their communication expertise—using unconventional tactics to persuade and influence foreign allies and enemies in support of U.S. Army objectives."
Lujan's subscribers are aware of this. They assume that her account is part of a carefully designed marketing strategy. The influencer's goal is to help bolster the reputation of the US military, particularly in the eyes of zoomers. Or, as the authors of "Know Your Meme" say, "to get 'simps' and the dudes who reply to every picture of boobs with 'OMG DM me' to enlist".
Empty barracks
The US Armed Forces have been experiencing a shortage of volunteers for several years. Despite reductions in military staff (over the past 40 years, the number of personnel decreased by nearly half), the service is still short on recruits.
In 2022, the military only managed to recruit 45,000 servicemen out of a planned 60,000. As a result, the Secretary of the Army Christine Wormuth announced that members of the National Guard and the Army Reserve may be called up for active service. Units could also be further reduced since it may be impossible to fully staff all existing detachments.
Recruitment to the Air Force and Navy was more successful, but only because it involved candidates who were not able to start service in 2021.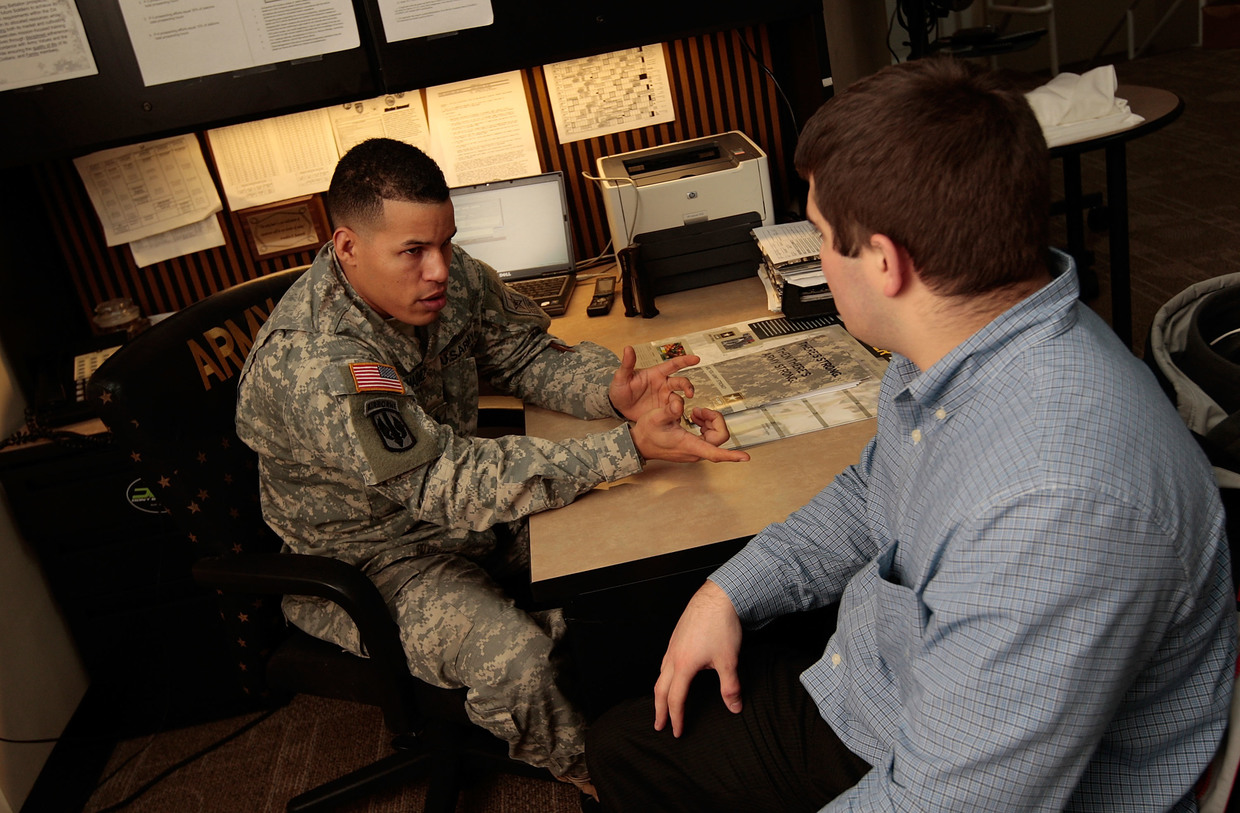 This personnel shortage can be attributed to several causes. First, the US doesn't have enough suitable candidates. Entry requirements vary based on the service branch of the armed forces, but the main criteria are similar:
a candidate must be between the ages of 17 and 35 years

they must be physically and mentally healthy

they must present a high school diploma and pass an entry test for the corresponding service branch

The candidate must also be a US citizen or at least possess an immigrant Green Card
Despite the relatively simple requirements, finding the right people hasn't been easy. According to a recent Pentagon study, only 23% of young people in the United States are fit to serve. The rest have health problems: obesity, mental disorders, and addictions.
The situation has been aggravated by the coronavirus pandemic as isolation significantly affected US schoolchildren and took a toll on their physical health. Moreover, lockdowns have made young people more indecisive. Studies show that men who studied in high school remotely and engaged in less communication with peers are more likely to postpone important decisions such as applying to universities or joining the armed forces.
Recruitment is also getting harder because of an increasing number of young Americans who suffer from addictions. For example, alcohol and drug abuse disqualifies about 11% of those who are otherwise fit to serve. Additionally, marijuana in some form or another is now legal in most states. However, those using the substance still cannot enlist in the military.
High school dropouts are another problem affecting military service. In 2020, 3.2 million students graduated from high schools in the United States, but those without a diploma are not able to enlist.
Even if the US had twice as many healthy and educated young people, the armed forces would still face a shortage of volunteers because the population no longer holds the army in high esteem.
The chaotic withdrawal of troops from Afghanistan, an increasingly divided domestic political system, and disputes about the role of NATO in the modern world raise issues – and quite a few uncomfortable questions – for the US Armed Forces. Moreover, the military is criticized by politicians on both the left and right. The former label it a bulwark of racism, homophobia, and imperialism. The latter believe that the military blindly follows woke culture and does not react to national threats quickly and decisively enough.
Skeptics also point out the cynicism of the law which considers 17-year-olds not old enough to buy a can of beer, but old enough to die and kill for the sake of obscure goals.
Different ethnic groups also have different attitudes toward the military. For example, Blacks and Latinos give less positive ratings to the US Armed Forces than White Americans.
Neither traditional propaganda on the "protection of freedom" nor "progressive" ads about minorities in the army have been of much help. In 2018, public trust in the military was rated at 70%. In 2022, that number dropped to 48%.
The Pentagon understands that both in terms of politics and combat effectiveness, it's dangerous to ignore the declining popularity of the armed forces. So, in order to recruit more young people, the military is brushing up its image not only through conventional advertising, but with the help of cute influencers.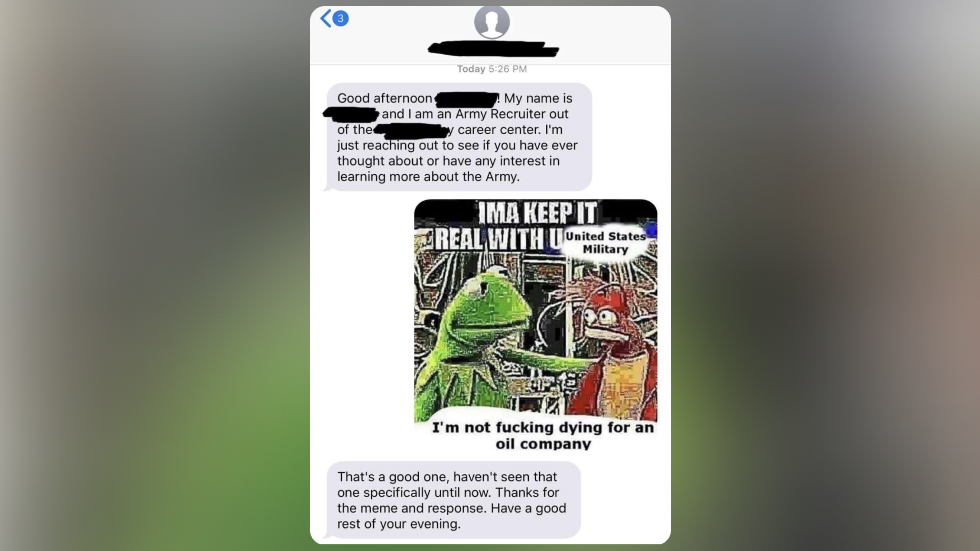 Factory of dreams and recruits
Sending celebrities to hotspots in order to support soldier morale was an important part of US military propaganda during World War II. In Europe and Korea, US soldiers were entertained by Laurence Olivier, George Miller, Marilyn Monroe, and dozens more stars. Others worked on the "home front", polishing the image of the military through the means of cinema.
Initially, the Office of War Information was responsible for popularizing military service. Its supervisor, Elmer Davis, said that "the easiest way to inject a propaganda idea into most people's minds is to let it go through the medium of an entertainment picture when they do not realize they're being propagandized."
There have been plenty of movies sponsored by the US Department of Defense: "Wings" (1927), "The Green Berets" (1968), "Top Gun" (1986), "Eagle Eye" (2008), "Act of Valor" (2012), "The 15:17 to Paris" (2018) and many others. The Pentagon still cooperates with Hollywood.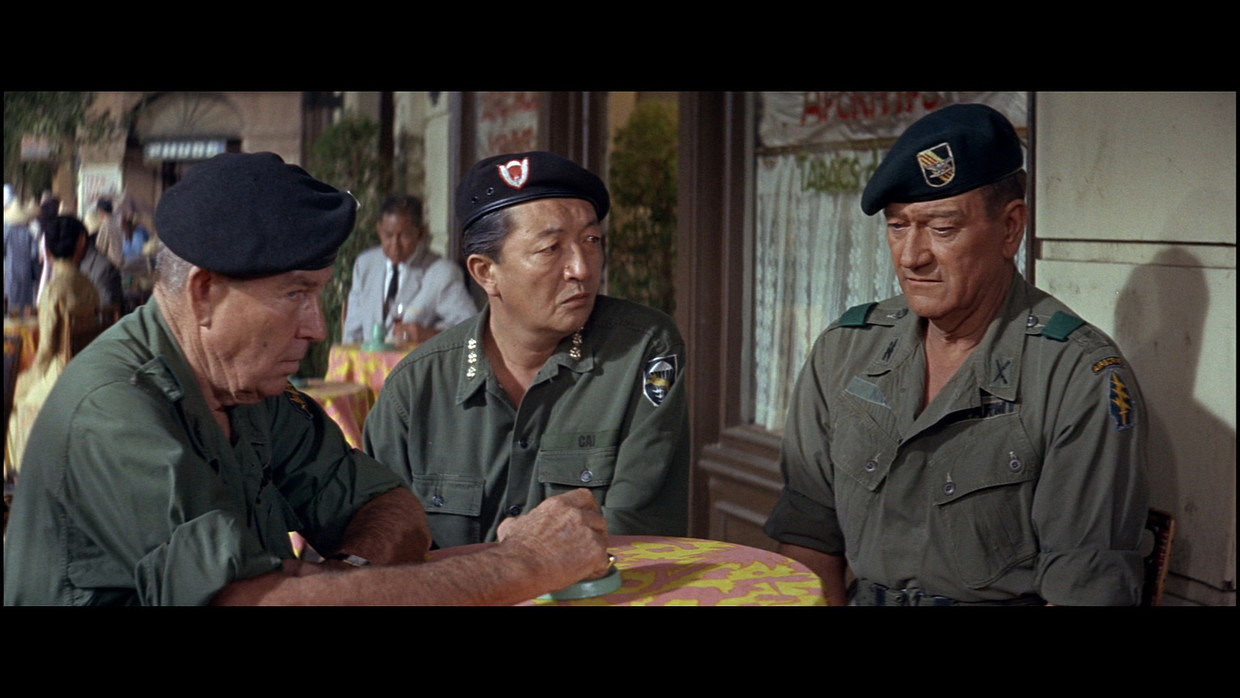 However, now that 95% of Americans between the ages of 18 and 29 watch YouTube and TikTok's audience has topped 113 million, the military needs access to new platforms.
Gaining popularity on the Internet hasn't been that simple. The US Armed Forces have official YouTube accounts – the most popular is the US Army channel with over a million subscribers. However, its videos rarely top 50,000 views, and major recruitment ads such as "Overcoming Obstacles" are often ridiculed with comments like "When they're asking you to die, suddenly it's all white men in the commercial."
Meanwhile, the Chinese-owned TikTok is prohibited on government devices in the United States. So it is difficult for the military to speak the language of irony and memes which young Americans are familiar with in an online environment. Therefore, the Pentagon has decided to enlist the help of independent creators not affiliated with official army accounts – people like Lujan.
An agent with kitty ears
According to the information on her Linkedin page, she studied at Zeeland West High School in Michigan. There, she was a member of the National Art Honors Society, Swim team, Water Polo team, and Art Club. She also studied Fine Art at Kendall College of Art and Design. In 2019, Lujan received Psychological Operations Specialist Advanced Individual Training at the John F. Kennedy Special Warfare Center and School.
Lujan created her Tik Tok account in January 2020. Her first videos were the usual dancing, jokes, memes, etc. The first military content appeared in September 2021 and by 2022, almost all of Lujan's publications were related to service in the armed forces.
She often posts videos from military bases, posing with weapons and expensive military equipment. In many publications, Lujan flirts with the audience and shows a cynical, provocative sense of humor popular with Millennials and GenZ. She even makes fun of the Army, which would be impossible for someone with an official armed forces account.
However, some of her posts are quite serious. In one video, Lujan says that military service helped free her from gender stereotypes, and in another, she criticizes the way of the modern world and calls people to a simpler kind of life. "Don't go to college, become a farmer or a soldier instead," she says.
The influencer does not conceal her unusual military specialty. In her latest videos, Lujan calls herself a psyop e-girl and half-jokingly admits about having parasocial relationships with subscribers in order to recruit them to the army. In one video, she jokes about having slipped one of her fans an army service contract under the guise of a prenuptial agreement.
Lujan frequently responds to comments which call her a "fed" or undercover federal agent. One of her replies was, "What if it was the best Glow Job you've ever had in your life?" The term "Glow Job" usually refers to government agents who work undercover and try to change public opinion or push someone to specific actions. What other term it rhymes with is also clear.
Lujan has over 654,000 subscribers on TikTok. One of her most popular videos, which shows her meeting with Eric Trump, has accumulated over 1.9 million views. The influencer has also become one of the faces of Weapon Outfitters and has participated in a photo shoot for its calendar.
In an interview, Lujan said that no one had instructed her to popularize the army or recruit GenZ. Her social media posts are not curated by the government and are her own initiative – she says that most often (though not always) her commanders simply ignore them. She has also stressed that PSYOP agents are not allowed to influence the public opinion of Americans.
The US PSYOP Forces doctrine indeed states that agents "will not target US citizens at any time, in any location globally, or under any circumstances." However, the same document notes: "When authorized, PSYOP forces may be used domestically to assist lead federal agencies during disaster relief and crisis management by informing the domestic population."
The history of the CIA's secret operations targeting US citizens, like the infamous MK ULTRA project, also cast a shadow on the sincerity of Lujan's words.
We may wonder who needs such content if the "psyops" theme and the cynicism of the "army e-girl" can be a "turn-off" for ideologically-minded young people and give rise to further criticism of the Army. But in fact, the military doesn't need to convince detractors or inject more confidence into people who already respect the military. They need to motivate those who have thought about enlisting but have not yet taken a decisive step.
In 2020, US researchers tested the widespread opinion that most young people who join the military lack other career choices. The results proved this assumption wrong. It turned out that the main motivation for recruits is knowing someone from the service. Most volunteers have at least one parent or other relative who served in the armed forces.
Researchers also discovered another pattern. Highly-developed cognitive skills increase the likelihood of a military career for people from low or middle-income families, but decrease it for people from wealthy families. Smart Americans with critical thinking skills often use the army to escape unemployment, and get free university tuition and other benefits.
For wealthy and successful Americans that have no ties to the military and never considered entering the army, Lujan's posts will be merely entertaining. But for less well-to-do young people who know something about the military or understand the benefits of enlistment, the videos made by an attractive, witty, and in her own way, honest young woman can be quite motivating in choosing a military career.
Partner resources
US authorities aren't the only ones to enlist celebrities in promoting the armed forces. Such means have been used even in pacifist Japan.
For example, popular singer Haruka Shimazaki from the girl group AKB48 has appeared in one of the ads of the Self-Defense Forces released by Japan's Ministry of Defense. In the video, she said that "working for the Self-Defense Forces presents boundless dreams - like the earth, ocean and the sea. There's work that you can only do here."
South Korea has mandatory conscription, so the government doesn't have a direct task of recruiting volunteers. But celebrities help maintain a positive image of the armed forces and popular musicians are often invited to perform for military units. Performances by girl bands are especially popular.
Almost all South Korean male celebrities serve in the army and say that they are happy to do their duty. Most recently, members of the boy band BTS announced that they were not going to seek exemptions from military service, and noted that they were "honored to serve" their country.
The South Korean army even had a special celebrity unit. However, in 2013 it was dissolved because of constant discipline violations.
In Russia, many celebrities have also expressed support for the military, particularly over the past year. Oleg Gazmanov's song "Soldiers of Russia", with its clip showing the tough but stimulating army life, has become a recent hit.
All of the above are traditional, time-tested ways to present the armed forces in a positive light. Some celebrities cooperate with the authorities in view of personal sincere beliefs, others see it merely as a job. But usually, such partnerships are quite transparent regarding the matter of government initiative and funding.
Lujan and other military influencers operate in a different way. They do not admit that they work for the government. They share their thoughts and show army life in a supposedly honest context. They can even openly criticize the military. But their main message is no different than regular propaganda: army life is fun and interesting, and service will help you unlock your potential and find happiness.
Today, the US Armed Forces are limited in their messaging since the War on Terror no longer inspires patriotism and support for the cause. According to a poll by Pew Research, 63% of Americans consider the military operation in Afghanistan to have been a failure.
The US Armed Forces still spend about $100 million annually on advertising. Certainly, some of these funds will be injected into new campaign formats on social networks which can be considered a lot more effective than heroic films, in the modern marketplace.
You can share this story on social media: