'Impossible to escape' prison accepts first inmates
New facility will remain the home for gangsters for decades, El Salvador's President Nayib Bukele says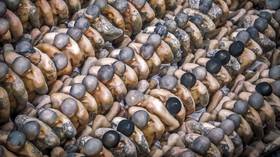 The first 2,000 inmates have been transferred to a mega-prison set up by authorities in El Salvador amid a crackdown on violent street gangs, the Central American nation's President Nayib Bukele has announced.
Photos and videos made at the Center for the Confinement of Terrorism (CECOT) on Friday showed numerous heavily tattooed men stripped-down to their underpants, arriving at the facility under the supervision of armed guards in full riot gear.
The inmates were filmed crouching down with their hands behind their heads before being positioned on the floor next to each other and chained.
President Bukele said on Twitter that the men were "gang members" and that CECOT will "be their new home, where they'll stay for decades, mixed up, unable to do any more harm to the population."
Hoy en la madrugada, en un solo operativo, trasladamos a los primeros 2,000 pandilleros al Centro de Confinamiento del Terrorismo (CECOT).Esta será su nueva casa, donde vivirán por décadas, mezclados, sin poder hacerle más daño a la población.Seguimos…#GuerraContraPandillaspic.twitter.com/9VvsUBvoHC

— Nayib Bukele (@nayibbukele) February 24, 2023
The so-called 'mega-prison,' located 74 kilometers (46 miles) southeast of the capital San Salvador, has the capacity to host 40,0000 convicts, according to authorities. It's said to be the largest penitentiary in the Americas.
The facility, which consists of eight buildings, is reportedly guarded by 600 soldiers and 250 police officers and is fitted with the most modern equipment. Bukele claimed earlier that "it's impossible" to escape from CECOT.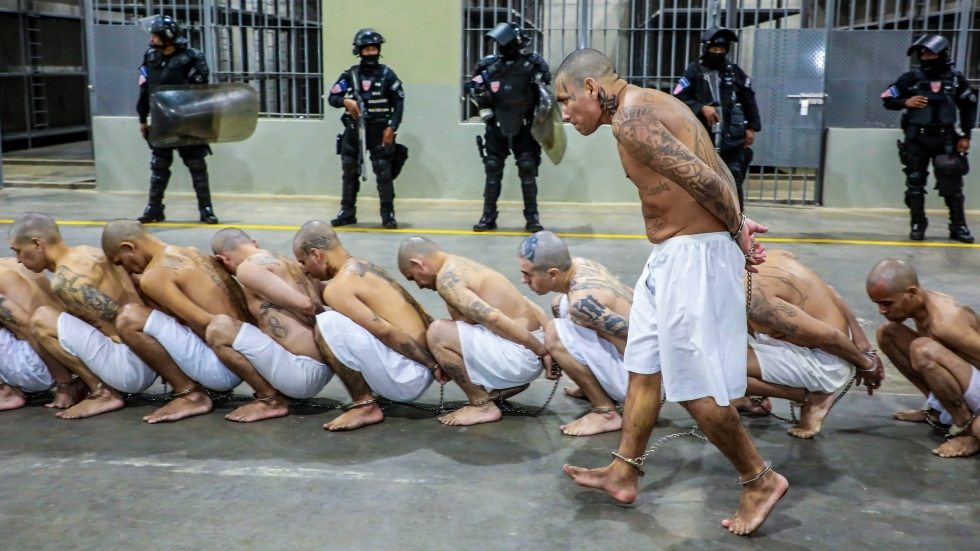 El Salvador, a nation of around 6.5 million on the Pacific Ocean, introduced a state of emergency in March 2022 amid a major spike in gang violence. Some 64,000 people have been arrested in the country since then on suspicion of being involved in organized crime. The majority of them are currently awaiting trial in custody.
Human rights activists have expressed concerns that the crackdown was carried out in violation of the constitution and saw many suspects detained without warrants.
Bukele, who describes the country's criminals as "terrorists," has been mulling prison sentences of up to 30 years for the very fact of being a member of a street gang. According to the head of state, the clampdown has led to a significant drop in crime in El Salvador in recent months, with the number of killings being reduced to almost zero.
You can share this story on social media: