European microstate votes to keep gambling alive
Some 73% of voters in Liechtenstein rejected a proposed ban on casinos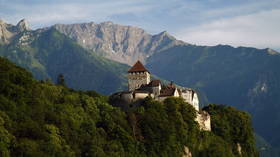 Voters in Liechtenstein on Sunday shot down a measure to ban casinos, opting to maintain the tiny country's reputation as the 'Las Vegas of the Alps'. Liechtenstein's monarch opposed the ban, and its government argued that gambling brings in vital tax revenue.
The referendum, triggered by a grassroots anti-gambling group, saw 73% of voters reject the ban and 27% support it, according to a government tally. Some 70% of the principality's 40,000 citizens turned out to vote.
Gambling has only been legal in Liechtenstein since 2017, and six casinos are currently operational there, a country a tenth the size of London. Supporters of the ban argued that they didn't want their nation to become "a casino and poker hotspot in the middle of Europe," with one anti-gambling activist telling Reuters last week that the casinos posed "a big reputation problem" for the country.
Liechtenstein's prince and political leaders campaigned against the ban, with Deputy Prime Minister Sabine Monauni telling the news agency that such a move would be "too radical," and that gambling revenue is "relevant for our budget." Casinos generated more than $54 million in tax income for the state last year.
The country was considered a tax haven for decades, until it relaxed its banking secrecy laws in 2013 and joined an international forum to cooperate with foreign tax authorities. Two years later it struck a deal with the EU to exchange information with the authorities in Brussels on the accounts of EU citizens held by its banks.
Liechtenstein is not a member of the EU, but is the only microstate that is a part of the European Economic Area, meaning it freely trades with the bloc.
You can share this story on social media: