RT Creative Lab releases 'Children of the Siege: VR Sketches', animated movie dedicated to kids of Leningrad during WWII (VIDEO)
RT Creative Lab has released an animated movie, 'Children of the Siege. VR Sketches', dedicated to the children trapped in the city of Leningrad during the siege by Nazi forces, considered to be the deadliest in history.
Over three hundred thousand children were evacuated from Leningrad in the two months after WWII began in the Soviet Union. When the siege of the city began in September 1941, over four hundred thousand kids were trapped inside.
Children in besieged Leningrad knew little else but starvation and cold; they grew up to the whistle of shells and booms of explosions. The siege lasted a grueling 872 days. The ultimate number of casualties during the siege is disputed, but it is widely believed that approximately 1.2 million civilians perished.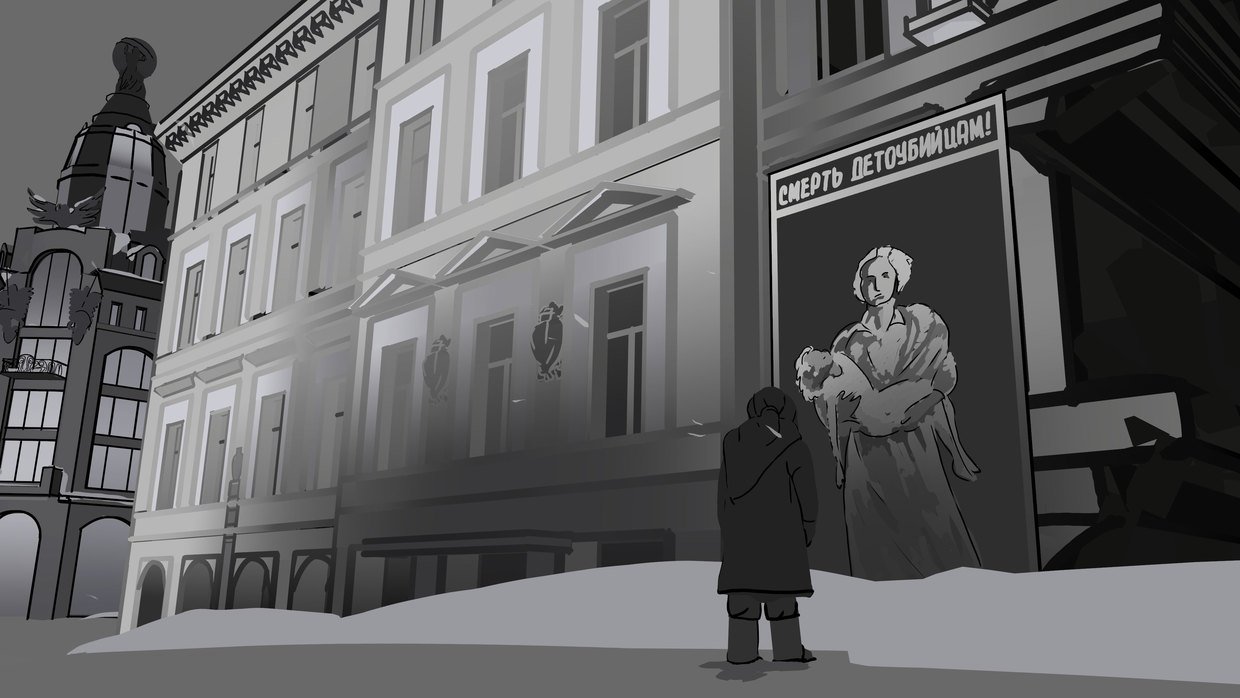 Drawing lessons in kindergartens, orphanages, and schools helped kids to cope with the horrors of war. For many decades, the Museum of the History of St. Petersburg has kept about 700 unique children's drawings that were created during the Siege of Leningrad (September 8, 1941-January 27, 1944). These drawings reflect a child's view of wartime events, exposing their feelings and understanding of the ongoing events. Almost every drawing has an accompanying text – a short story by a child about what they drew. Educators often recorded such stories and pasted them into albums, carefully preserving them as a document of the era.
'Children of the Siege: VR Sketches' is a movie created by RT Creative Lab and a team of talented artists (Denis Semionov, Rosie Summers, Sutu Eats Flies, and VRHUMAN), who interpreted these drawings, as well as photos from the time of the siege, in VR animation.
The movie is a culmination of the 'War: Kids' drawings in VR animation' Facebook series, which is part of a larger cross-platform #VictoryPages project, dedicated to 75 years since victory over Nazism.
#VictoryPages presents an opportunity to assess the magnitude of May 9, 1945, the day the war ended for the USSR, through the personal impressions of contemporaries. Nearly 27 million were killed or died during the war. Victory Day is significant in Russia, since every family has a war hero who either returned home or died in battle.
Also on rt.com
Famous VR artists recreate kids' drawings from World War II in virtual animation (VIDEO)
Different series of the #VictoryPages have garnered scores of awards, including Webby Awards, Clio Awards, Epica Awards, Shorty Social Good Awards, and Red Dot Awards, among others.
RT Creative Lab is an Emmy-nominated digital in-house team within the RT international news network.
Want to stay up to date on our new projects? Check out RT Creative Lab's website. Follow RT Creative Lab on social media – Twitter, Facebook, Instagram, and Vimeo.
You can share this story on social media: