WATCH pro- and anti-Netanyahu protesters engage in tense face-off in Jerusalem as PM corruption trial opens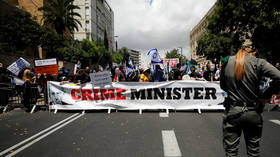 Flanked by police and reporters and separated by barriers, Israelis backing Benjamin Netanyahu and those who want him jailed took to the Israeli PM's residence to protest, as a Jerusalem court began its first corruption hearing.
The rival protests hit the streets on Sunday as Netanyahu appeared before the Jerusalem district court for its first hearing. The prime minister has been indicted in three separate cases and is facing charges of fraud, bribery and breach of trust. He rejects the allegations, claiming the trial is a deep-state conspiracy.
Those venting anger at Netanyahu – the first sitting Israeli PM to stand trial in court – unfurled a banner that read "Crime Minister" in a reference to allegations that he engaged in fraud and accepted bribes from wealthy friends.
READ MORE: Bibi goes to court: Israeli PM slams corruption trial as plot to 'depose a strong right-wing leader'
Meanwhile, Netanyahu's supporters chanted slogans against what they said was an unfair trial against their leader. This group later took to the courthouse and booed Attorney General Avichai Mandelblit, who filed the indictments against Netanyahu.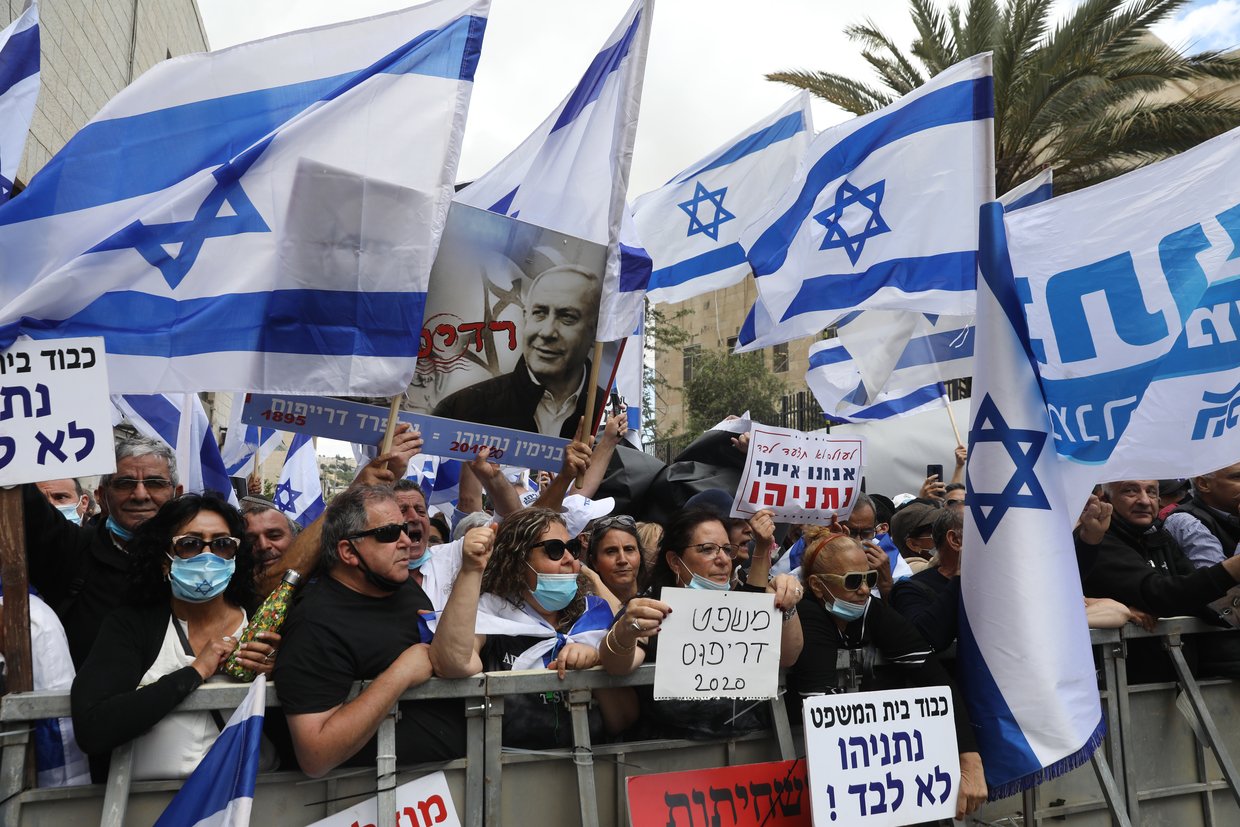 Police have sealed off several streets around the court and the PM's house on Balfour Street, but both demonstrations have so far been peaceful.
The Sunday hearing saw both sides present their opening statements, with Netanyahu's defense asking for more time to go over the scope of indictments, and the prosecutors arguing against the delay, saying the case "was not born today."
On top of the bribery allegations, the 70-year-old PM stands accused of appeasing media moguls in exchange for favorable coverage of him and his family. Netanyahu, who insists the entire case has been manufactured to remove him from power, on Sunday dubbed it "a political coup," saying he's facing the action "standing tall with head held high."
Like this story? Share it with a friend!
You can share this story on social media: