'Force is one of our methods': Hong Kong protesters don't hide vandalism & violence in new VIDEO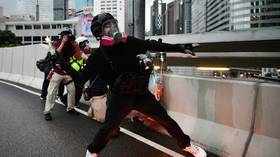 Once billed as peaceful activists, Hong Kong's masked, armed protesters are no longer camera-shy as they destroy property and clash with police, video footage from the semi-autonomous Chinese city shows.
In video filmed by Ruptly, black-clad demonstrators are seen preparing for yet another confrontation with police. Wielding metal rods, the protesters tear up the city's sidewalks, then break the rubble into small parts for use as projectiles. With their faces covered, the 'democracy' activists hurl rocks at police, who respond with tear gas.
The Ruptly footage also shows smashed windows and a crudely made barricade at the entrance of one of the city's subway stations. With video cameras rolling, the protesters hurl objects down the flight of stairs leading to the subway entrance, apparently in hopes of preventing Hong Kong citizens from using the transit system.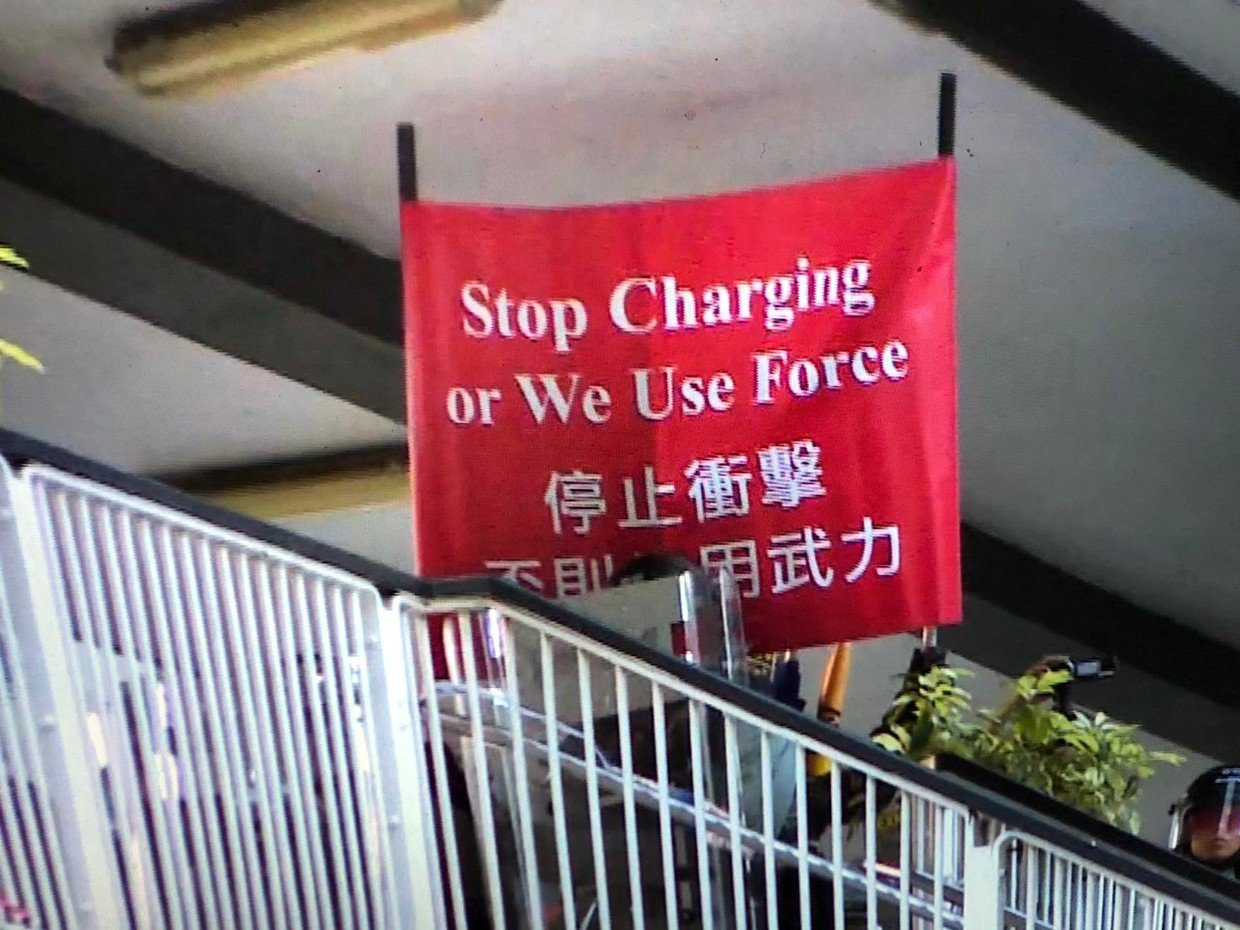 In another clip from the video, protesters are seen using metal poles to destroy a traffic light.
All of these actions are perfectly justified, according to one masked protesters who spoke with Ruptly. "Using force is one of our methods to protect ourselves and to protest," he said.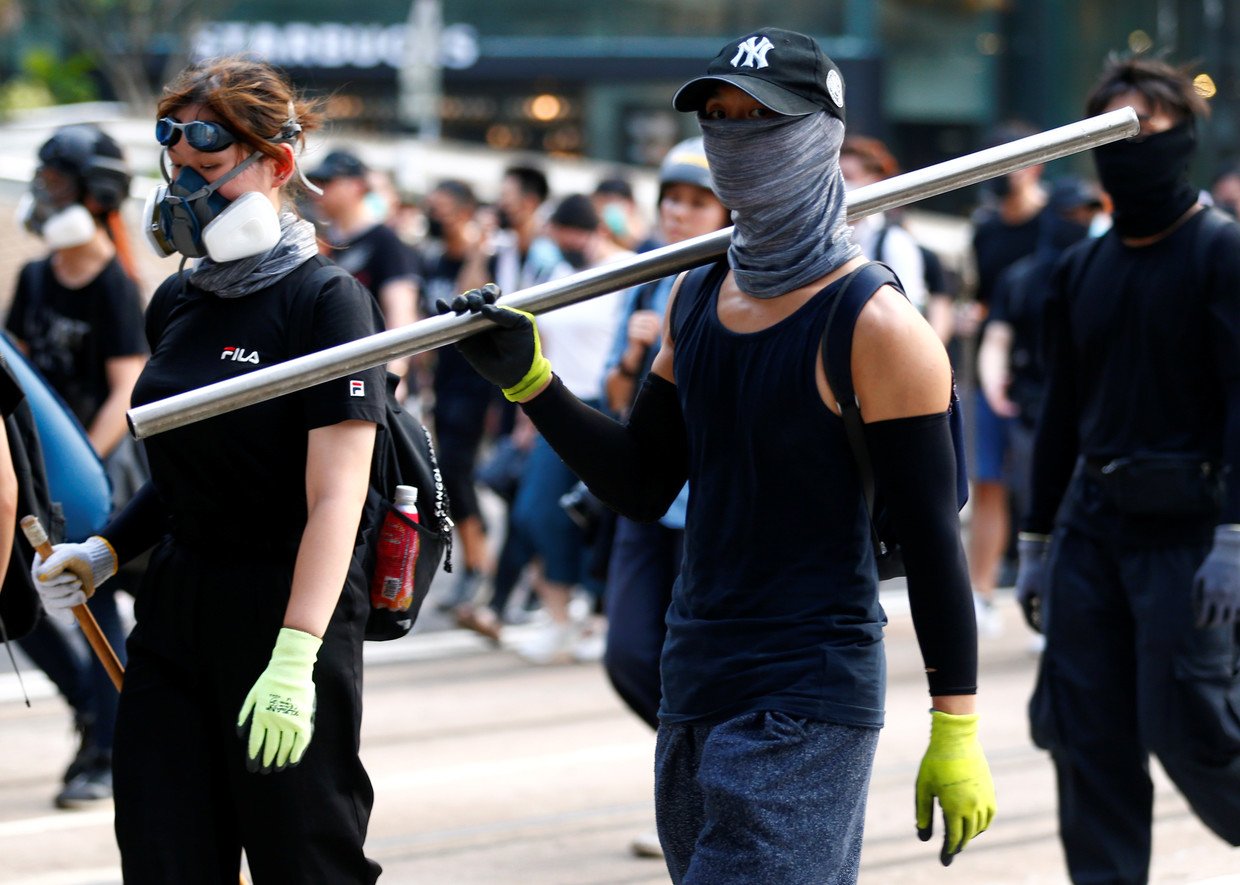 "Protesters are not using violence. They just use force to protect themselves and protect those peaceful protesters."
Over the past two weeks, riot police have been attacked with rocks and petrol bombs – violence which the demonstrators have defended as self-defense.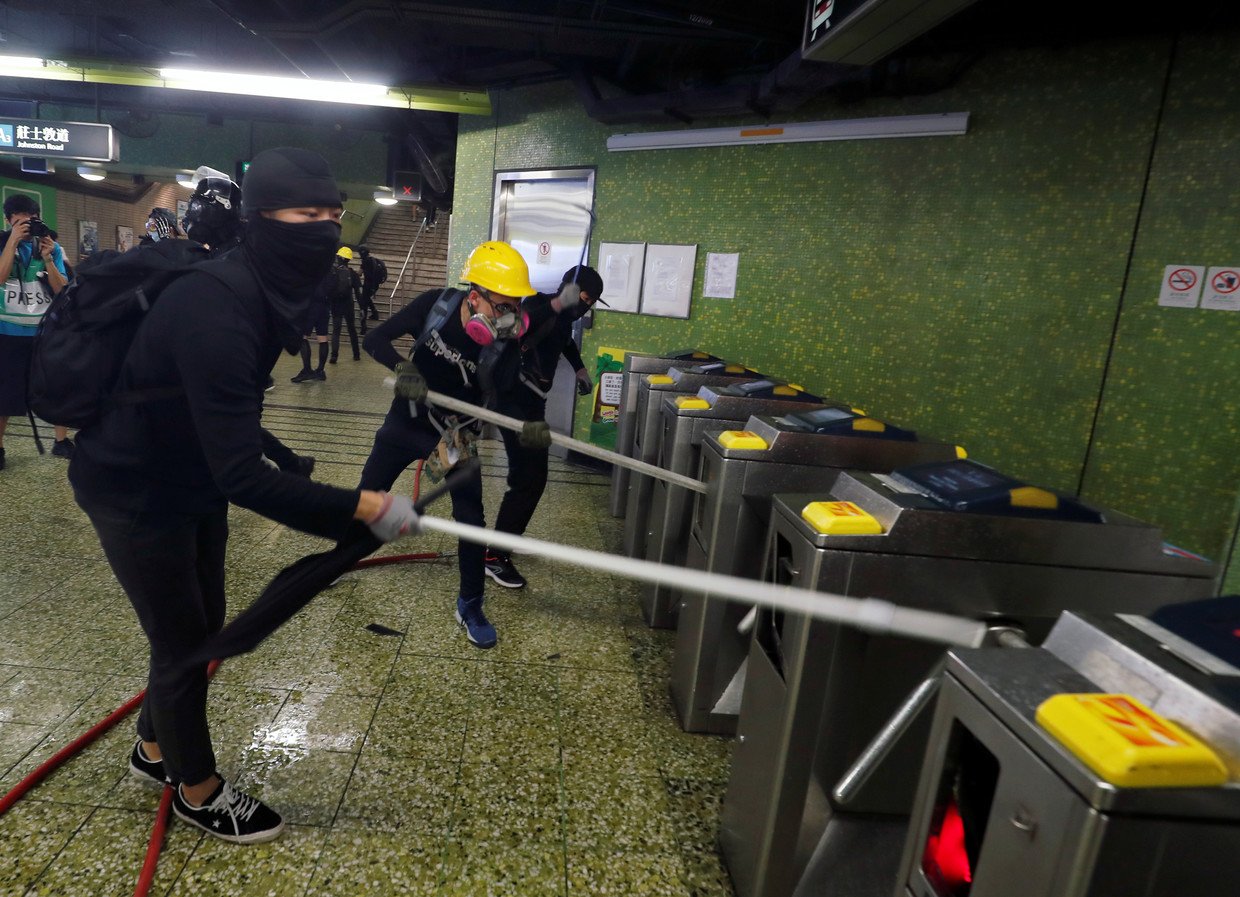 Countless videos have documented intimidation tactics and outright violence used by the so-called 'pro-democracy' protesters. Taking particular interest in the city's subway system, the demonstrators have been seen destroying turnstiles and assaulting commuters.
Also on rt.com
Hong Kong protesters cozy up to US, ask to 'liberate' city amid ongoing violence (VIDEOS)
Protests in the autonomous city began in late March over a proposed law allowing extradition to the Chinese mainland. Although the authorities have since withdrawn the bill, the demonstrators have made additional demands, while brandishing US and UK flags and clashing with police.
Think your friends would be interested? Share this story!
You can share this story on social media: