Over 1,000 detained at unsanctioned Moscow rally after clashes & attempts to block roads (VIDEO)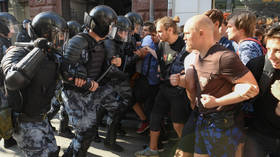 A protest organized by liberal Russian opposition figures, demanding places on the ballot ahead of September's Moscow city council elections, has ended in clashes with police.
Saturday's march was one of the biggest unsanctioned rallies for years, with around 3,500 participants, according to the Ministry of Internal Affairs, of whom 700 were working journalists. Some independent Russian media outlets estimate the numbers involved at over 5,000. Authorities say they detained 1,074 people.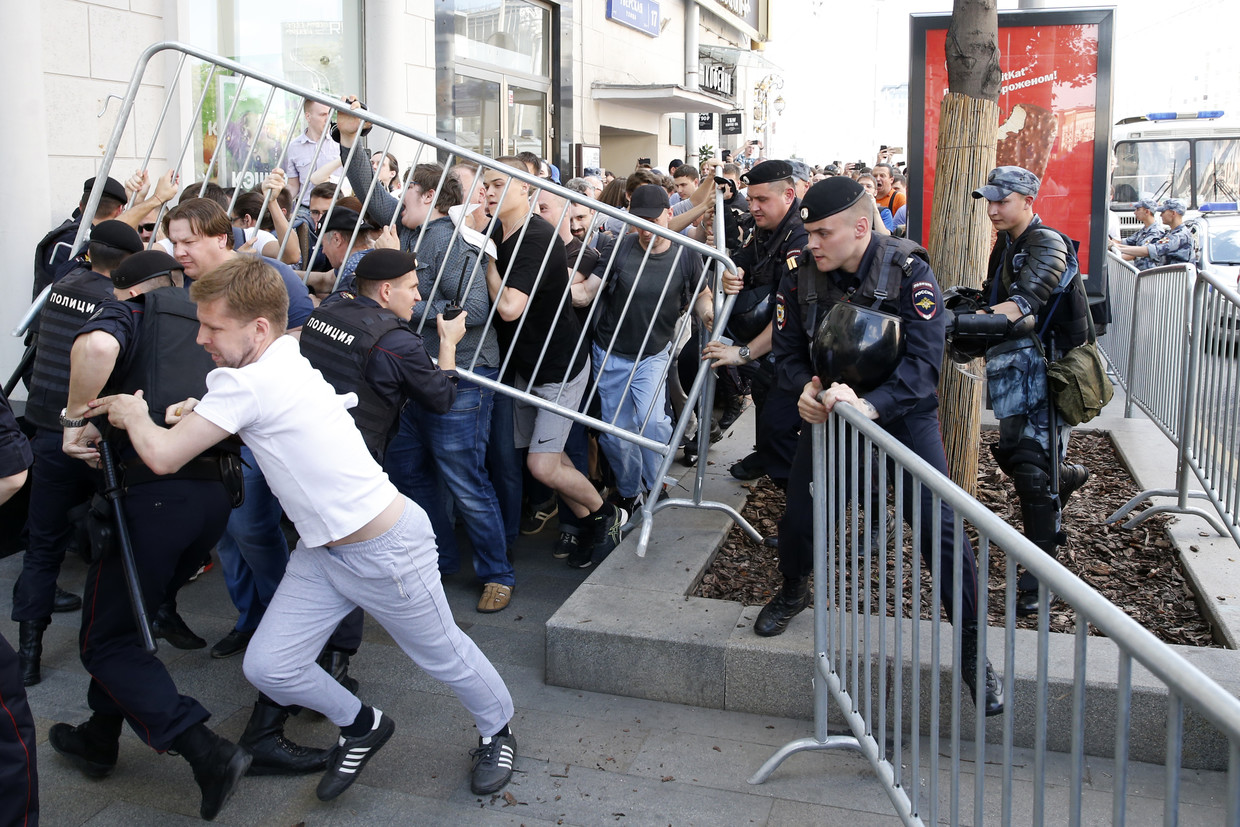 The confrontation began just after lunchtime, as marchers met a large security presence around the capital's central Tverskaya Street, where the Moscow Mayor's office is located. Protestors who tried to break through police lines were pushed back onto side streets, with batons used to disperse. Business daily RBC reported that the charge was met by bottles. The newspaper's journalists also described seeing "potential provocateurs" among the opposition who called for confrontation with riot police.
Момент перекрытия протестующими Садового кольца в районе Цветного бульвара.Централизованной акции около мэрии не случилось (хотя план был именно таков), малыми групками митингующие разбрелись по городу. Но просто так сдаваться нельзя — вот перекрыли Садовое. pic.twitter.com/G47JnffWDl

— Olga (@obulg2014) July 27, 2019
Clashes continued for several hours at various points around the city centre, including the busy Garden Ring highway, with marchers calling for the resignation of Mayor Sergei Sobyanin.
Many of the principals had already been detained beforehand. Including unregistered candidates for the Moscow City elections Ivan Zhdanov, Lubov Sobol, Dmitry Gudkov and Ilya Yashin. A court fined Sobol 30,000 rubles ($470), but the others were released with their hearings postponed for a week. The group later appeared at Trubnaya Square, where they were again arrested. Yashin called on protestors to gather for another attempt in a week's time.
Saturday's events followed an authorised rally seven days previously, which attracted between 12,000 (police figures) and 22,000 (opposition numbers). That event passed off peacefully, but the liberal candidates upped the ante when they supported protest leader Alexey Navalny's call for a march on City Hall, which was never likely to receive official approval.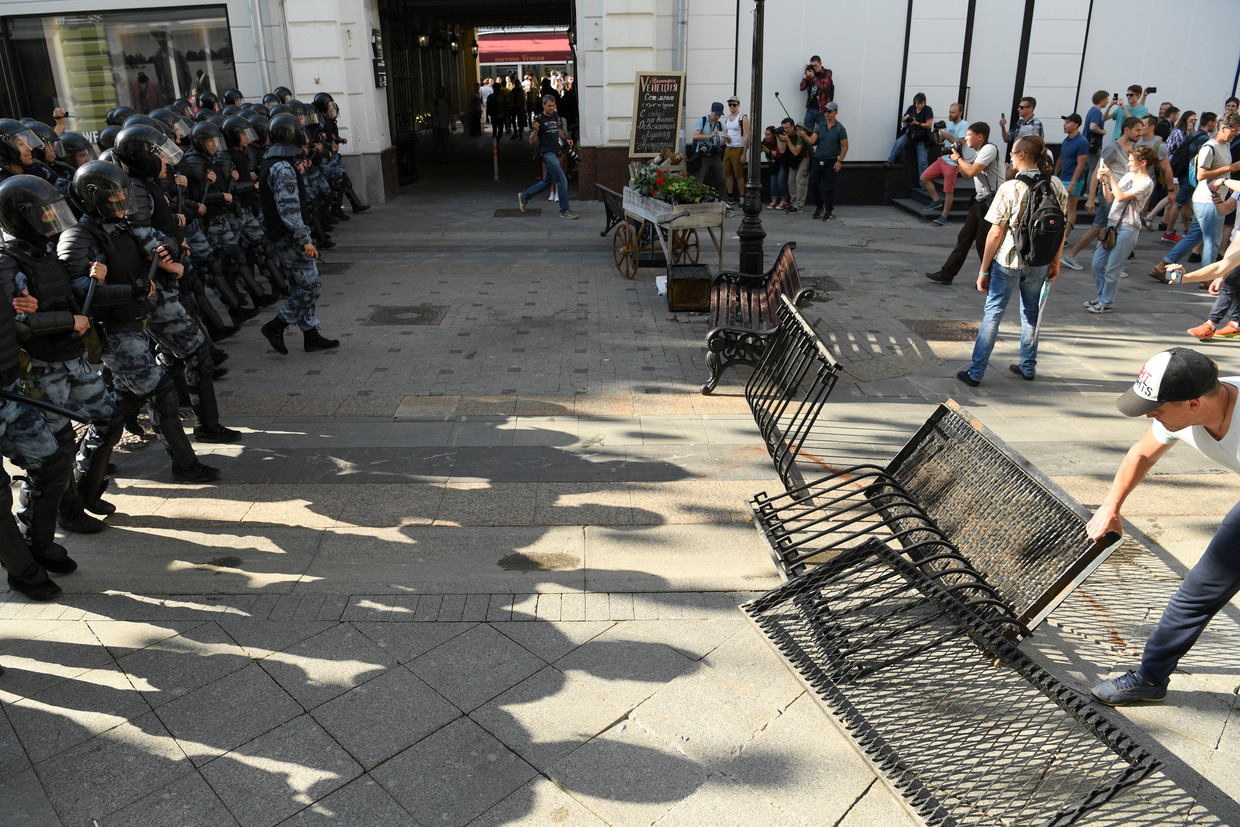 As a result, tensions built up over recent days, with Mayor Sobyanin even taking the unusual step of using Twitter to warn Muscovites not to participate, saying "organising riots will not lead to anything good."
During the rally, police also raided the offices of TV channel Rain, with Chief Editor Aleksandra Perepelova taken in for questioning. In addition, the network alleged there had been a DDoS attack on its servers.
The stand off began when Moscow's election commission disqualified a number of independent candidates, hoping to run in September's City Council race, due to paperwork irregularities. Some of those affected said the decision was illegal and made under false pretexts.
There are 45 seats up for grabs and getting on the ballot requires collecting a certain number of signatures from voters in the constituency that the candidate seeks to represent. The commission may disqualify a candidate if it believes a significant percentage of the signatures submitted are not genuine. The commission said it disqualified 57 people and registered 233 as candidates.
Bryan MacDonald
Think your friends would be interested? Share this story!
You can share this story on social media: