'My suffering is unbearable': Dutch teenage rape survivor ends life after legal euthanasia refused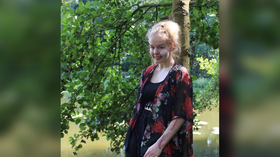 A 17-year-old girl from the Netherlands, a survivor of sexual abuse, has voluntarily ended her life following a years-long struggle with depression and mental illness.
Noa Pothoven died in her home in Arnhem on Sunday, on a hospital bed set up in her living room. She passed away after refusing all food and fluids for several days, local newspaper De Gelderlander reported.
A victim of sexual molestation at the age of 11, and rape at 14, Pothoven had sought out euthanasia after failing to cope with her mental trauma.
Assisted suicide is legal in the country under the Termination of Life on Request and Assisted Suicide Act of 2001, but requires the approval of a physician, who must conclude the patient's anguish is insufferable. However, it turns out that when Pothoven visited a clinic in The Hague last year to request euthanasia, she was refused.
The day before her death, Pothoven shared her decision to stop eating and drinking with more than 10,000 followers on Instagram.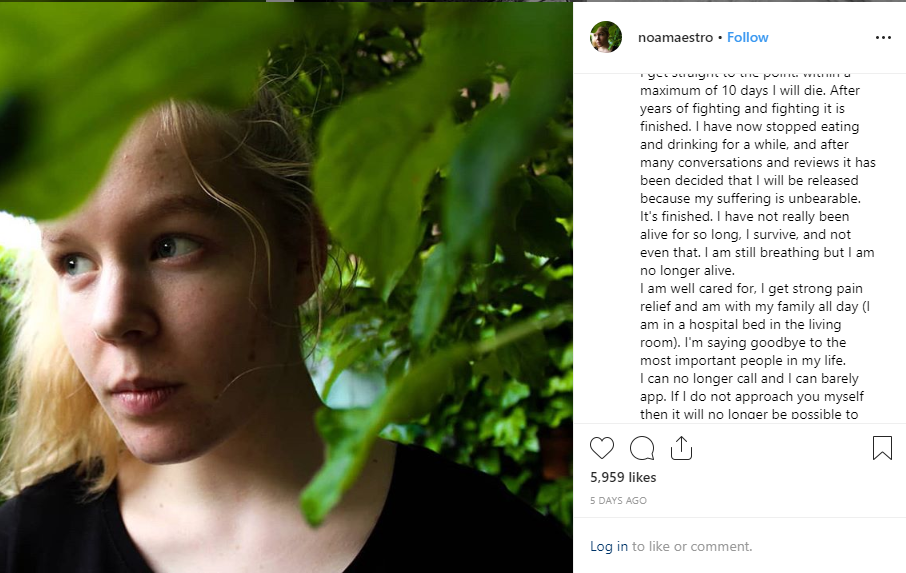 "Within a maximum of 10 days I will die," she wrote. "After years of fighting and fighting it is finished. I have now stopped eating and drinking for a while, and after many conversations and reviews it has been decided that I will be released because my suffering is unbearable. It's finished."
Love is letting go, in this case.
Pothoven added that she received palliative care in her final moments, and was given pain relief.
Pothoven blogged about mental health issues and wrote about her battle with depression in a prize-winning autobiography, 'Winning and Learning.' In the book, the teen also detailed experiences with sexual abuse and rape, which she said she concealed for years out of shame.
The euthanasia clinic Pothoven contacted last year – the Levenseindekliniek in The Hague – refused to divulge whether Pothoven had ever been a patient, citing privacy rules.
Though euthanasia remains highly controversial, each year a greater number of people go through with the procedure. According to the most recent data, in 2017 there were over 6,500 assisted suicides in the Netherlands, an 8 percent increase from the previous year. Euthanasia is also legal in Canada and Belgium.
Editor's note: An earlier version of this article claimed that Noa Pothoven died as a result of legal euthanasia and was assisted by end of life clinic. While her post suggested she received some medical care at the end of her life, there is no confirmation a euthanasia clinic was involved, and she was refused the procedure in 2018. The article has been corrected to reflect that.
Like this story? Share it with a friend!