Honoring best in war journalism: RT starts accepting entries for 2019 Khaled Alkhateb Memorial Award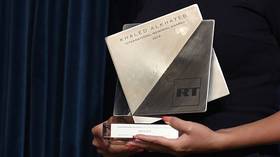 Dramatic videos and reports from conflict zones are being submitted to RT as part of the 2019 Khaled Alkhateb Memorial Awards. The international contest honors the RT's stringer who was killed in a terrorist shelling in Syria.
The entries will be accepted till June 10 and the winners will be announced on July 30. On this day in 2017, Alkhateb lost his life in an attack by Islamic State (IS, formerly ISIS/ISIL), while reporting on the Syrian military advance on militants in Homs. The RT Arabic freelance journalist was just 25 years old.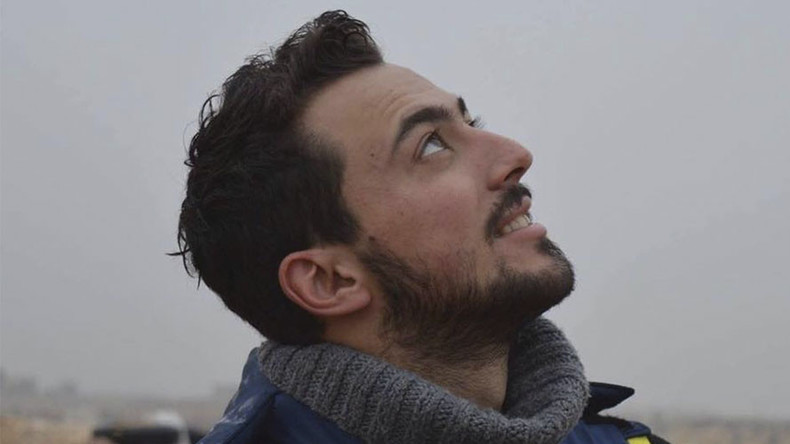 The competition is in three main categories: best video journalism from a conflict zone in long and short form, as well as best written war reporting.
Entries from more than 20 countries in ten languages were in the running for the inaugural Khaled Alkhateb Memorial Awards last year. The high-profile jury, led by former CBS correspondent Philip Ittner and Tom Wragg of the Association for International Broadcasting, picked Iraqi journalist Asaad Al-Zalzali and his Irish colleague Jason O'Brien as winners for their reporting on the life in areas liberated from Islamic State.
The prize for the 'Best Video Journalism from a Conflict Zone: Long Form' went to Anna Karenina Tolentino of Singapore, who covered the liberation of the Philippines city of Marawi from IS-linked terrorists.
Also on rt.com
Honors for best war zone reportage at first-ever Khaled Alkhateb Memorial Awards in Moscow
Think your friends would be interested? Share this story!