Canada calls for social media crackdown over fears of 'foreign cyber interference' in elections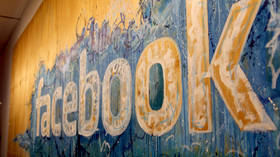 Facebook, Twitter and Google's perceived inaction has left Canada vulnerable to the "very likely" possibility of foreign influence on its election, an intelligence agency says. As a result, Ottawa is threatening regulation.
On Monday, Canada's Communications Signals Establishment (CSE), a government agency that protects the country's communications networks and electronic information, released a report suggesting there is a serious threat of foreign governments using social media networks to influence their upcoming elections in October. Among other important aspects of the election, it will see Justin Trudeau's Liberal Party attempting to maintain its majority.
Democratic Institutions Minister Karina Gould has spoken to reporters regarding the CSE's warning, saying that the way social media giants are handling the issue has "left a lot to be desired." She also noted that the government is mulling over laws that would regulate social media, since the key companies have not been able to self-regulate.
"Digital platforms are going to have to accept that they're going to have to abide by domestic legislation from country to country around the world," she said, noting that she doesn't feel confident that the three Silicon Valley big-wigs have been disclosing all the information they possess.
"I'm not feeling great about where we are right now," she added.
The CSE report said that it is "very likely that Canadian voters will encounter foreign cyber interference ahead of, and during, the 2019 general election," attacks that aim to "sow doubt among voters, causing them to question the legitimacy of the election."
The elephant in the room, apparently, was Russia, not named specifically in either the report or the speeches, but accused by US intelligence and various politicians of interfering in the US elections in 2016 and 2018. Just two days ago, Canada's Foreign Minister Chrystia Freeland said she was "very concerned" that Russia had already taken steps to "disrupt" the country's democracy.
The CSE's latest threat assessment, however, stated that an attack along the lines of what Russia has been accused of doing in the US in 2016 is "improbable."
Also on rt.com
'Morally bankrupt pathological liars': Facebook slammed by NZ privacy commissioner
Like this story? Share it with a friend!