First PHOTO and VIDEO from site of Ethiopian Airlines Boeing 737 MAX deadly crash emerge online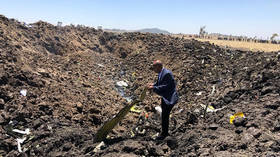 Ethiopian Airlines has released the first photo from the crash site of its Boeing 737 MAX, showing debris scattered at the location. Its publication came shortly after the airline said that all on board the plane had been killed.
The photo shared by the company on Facebook shows its CEO, Tewolde Gebremariam, visiting the scene. The airline executive said that he "now regrets to confirm that there are no survivors."
Although it doesn't show full extent of the tragedy, some parts of the MAX's airframe can be seen lying on the ground in the photograph.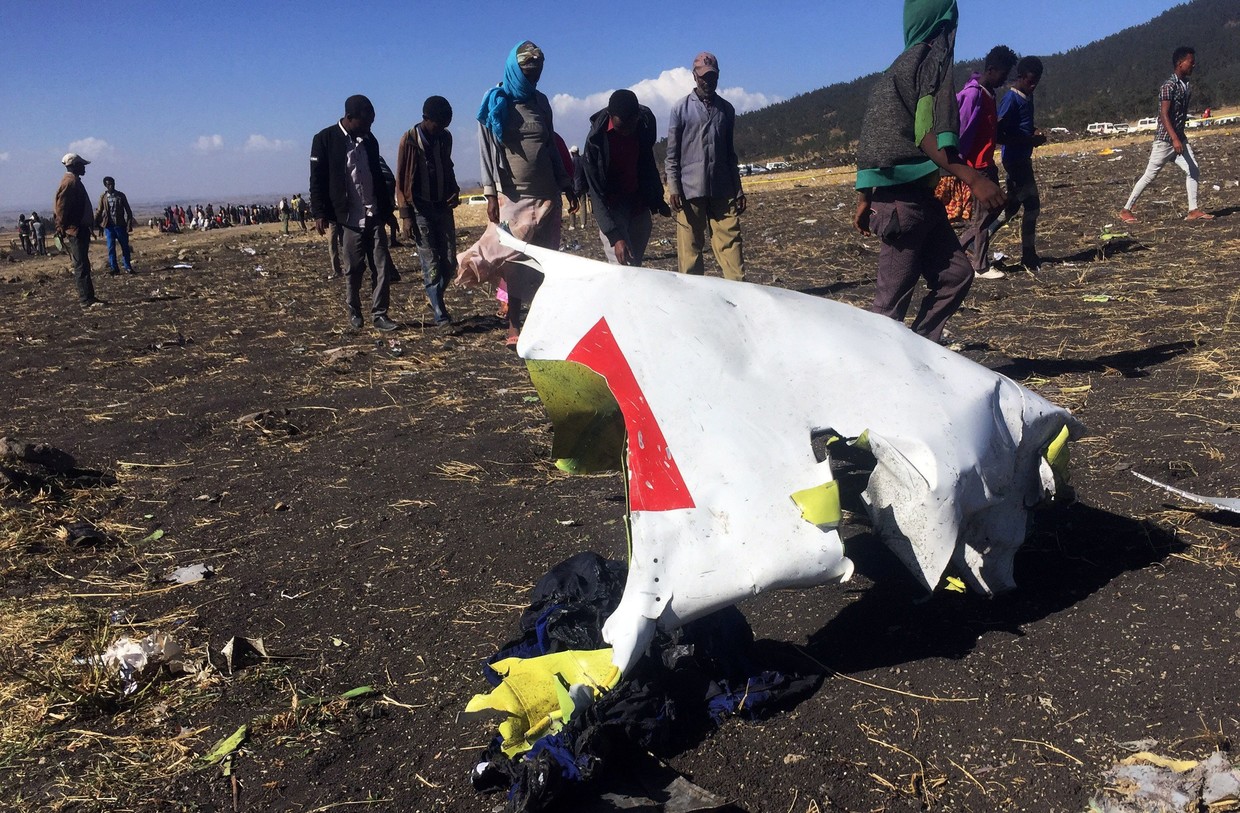 The crash happened shortly after the months-old Boeing 737 MAX 8 took off from Addis Ababa airport heading for Nairobi, Kenya.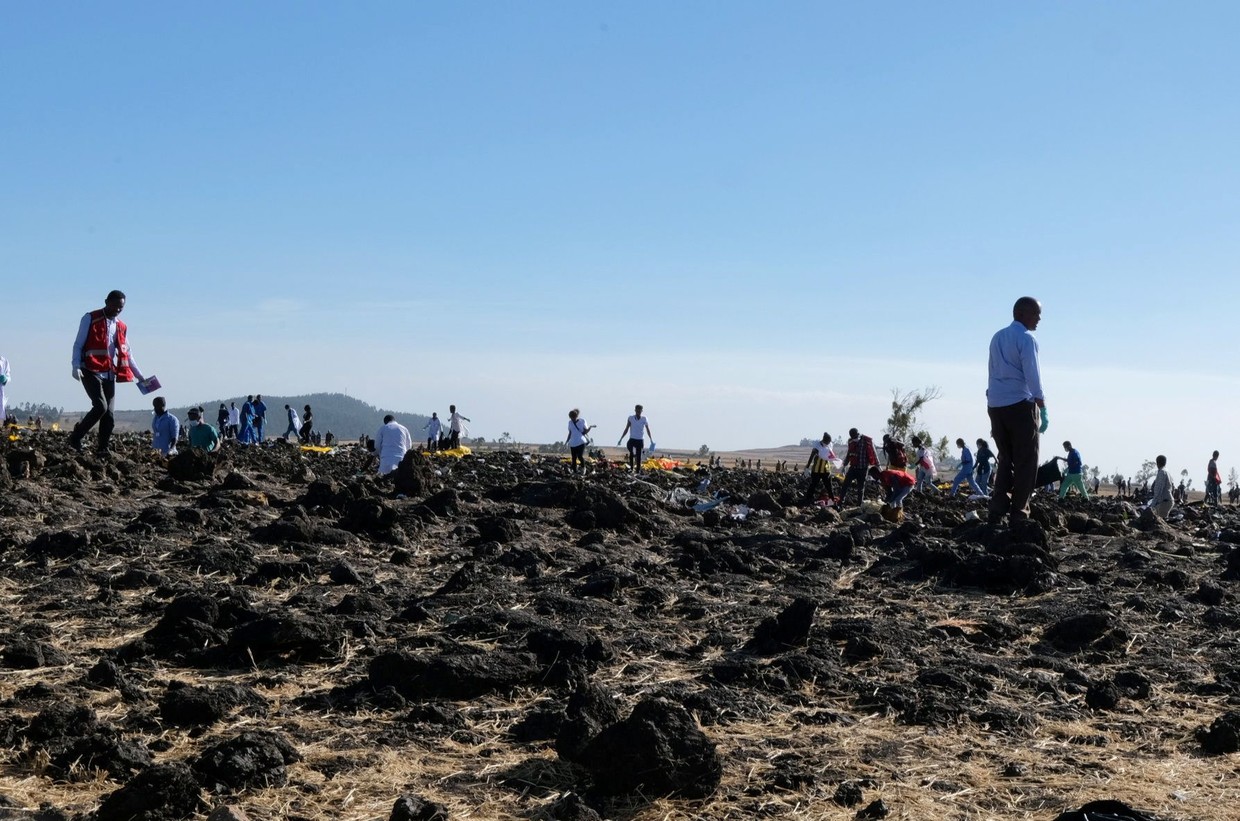 According to Ethiopian Airlines, all 149 passengers and eight crew were killed in the accident.
Passengers of different nationalities were on board the ill-fated plane, including three Russians, the Russian Embassy has confirmed. Among the passengers were citizens of Ethiopia, Canada, Italy, the US, China, France, the UK, Egypt, and other countries.
Search and rescue operations started after the airplane disappeared from radar. The 737 MAX was found outside the Ethiopian town of Bishoftu, which is 60km (37 miles) south-east of the capital, Addis Ababa.
The aircraft in question was reportedly brand new and had been commissioned to the airline just last year. In the meantime, Boeing said in a tweet that it was "closely monitoring the situation" but made clear that other jets of this type will not be grounded.
Also on rt.com
Ethiopian Airlines brand new Boeing 737 MAX crashes on way to Kenya with 157 people on board
Ethiopian Airlines has a fairly good safety record compared to other African carriers, although one of their planes crashed in the Mediterranean Sea shortly after leaving Beirut back in 2010.
The 737 MAX is relatively new to the aviation world skies as it was launched only in 2016. The first crash involving the jet happened five months ago, when a Lion Air flight crashed into the sea near Indonesia, killing 189 people on board.
Boeing says the MAX-series aircraft are more fuel-efficient and less noisy, making it an ideal choice for serving short- to medium-haul destination. However, media reports suggested that the plane is prone to critical glitches which make it potentially unsafe.
READ MORE: MAXimized danger: Are 200+ new Boeing 737s plagued with glitch that led to crash in Indonesia?
Last year, the corporation inadvertently confirmed the reports, issuing a safety update warning pilots flying the 737 MAX 8 of a possible fault in a sensor that could send the aircraft into an abrupt nosedive.
Think your friends would be interested? Share this story!