Bishop accused of 'brutally' raping nun 13 times exposed thanks to sisterly protest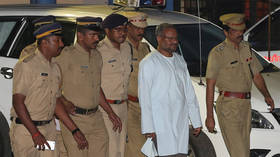 In the latest sexual abuse scandal to hit the Catholic Church, a nun who said a bishop raped her 13 times claims the church tried to silence her, while fellow nuns who showed support for the victim were intimidated.
The Indian nun from the southern state of Kerala said Jalandhar Bishop Franco Mulakkal first raped her in 2014 when he visited the convent and called her into his room one night.
"I was numbed and terrified by his act. I took all efforts to get out, but in vain. He raped me brutally," she later wrote in a letter to the Pope's representative in India.
Also on rt.com
Pope admits abuse & sex slavery of nuns by priests... but insists it's 'under control'
The news comes just days after Pope Francis finally acknowledged that sexual abuse of nuns by the clergy is an ongoing problem.
The nun first spoke out about the abuse in January 2017, and approached various church officials and Vatican representatives, some of whom told her not to tell the police and to instead wait for the church to sort it out.
It took five other nuns rebelling and publicly showing support for the sister in a days-long protest outside the High Court in September for the church to even acknowledge the accusations.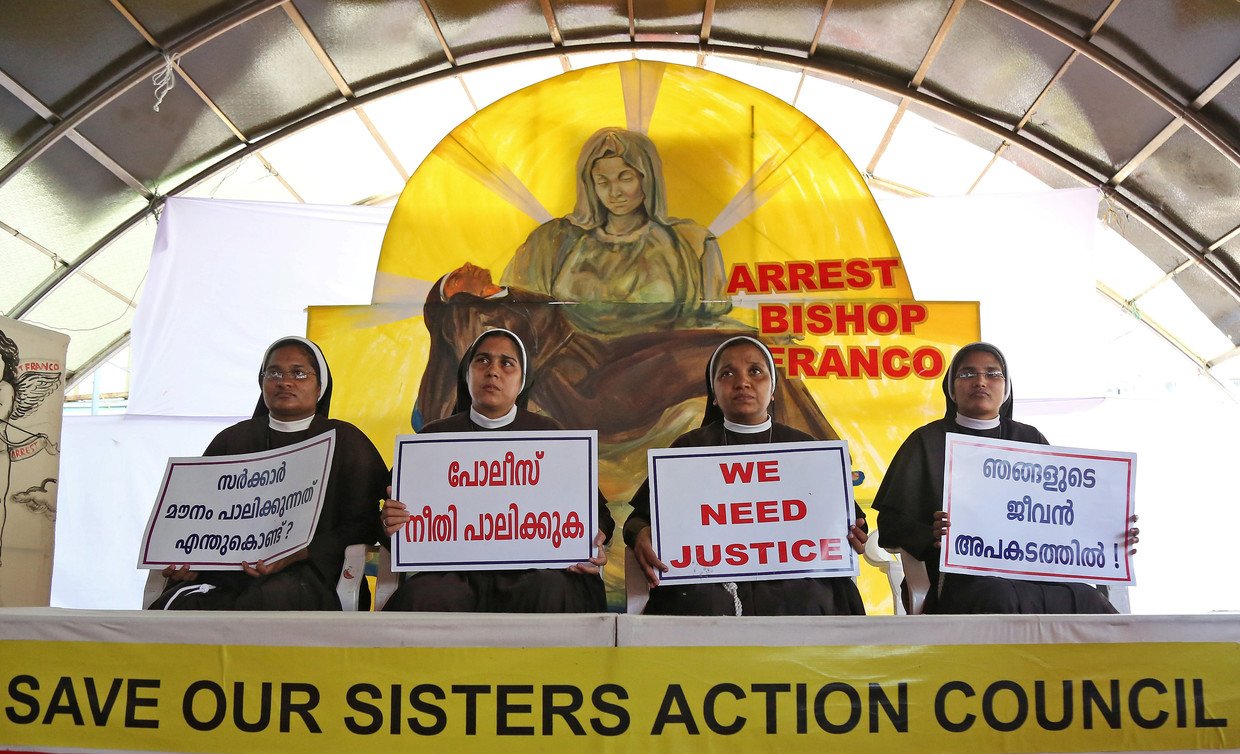 Two weeks later, Mulakkal was stripped of his administrative duties by the Vatican and was arrested the next day, and currently faces charges of rape and intimidation and trial by a special prosecutor. Police believe they may have evidence that he raped her and intimidated both his alleged victim and the nuns who supported her.
Mulakkal maintains his innocence and has claimed the nun had a vendetta against him. Upon his release on bail in October, he was given a warm welcome by his diocese.
"We used to see the fathers of the church as equivalent to God, but not any more," the victim's sister told the New York Times. "How can I tell my son about this, that the person teaching us the difference between right and wrong gave him his First Communion after committing such a terrible sin?"
Also on rt.com
Prepare for 'divine justice': Pope Francis calls on abusive priests to hand themselves in
Four of the nuns who supported the victim were given transfer orders to remove them from their Kuravilangad convent in the wake of their protest. However, this has just been overturned, Mirror Now reports, with the Jalandhar Diocese of the Roman Catholic Church sending the nuns an email saying they can remain as long as they are needed for the court case.

Kerala police say more nuns have since come forward with allegations of abuse at the hands of priests.
Think your friends would be interested? Share this story!
You can share this story on social media: