Side effect for Duterte: Philippines leader called to get drug tested after his marijuana 'joke'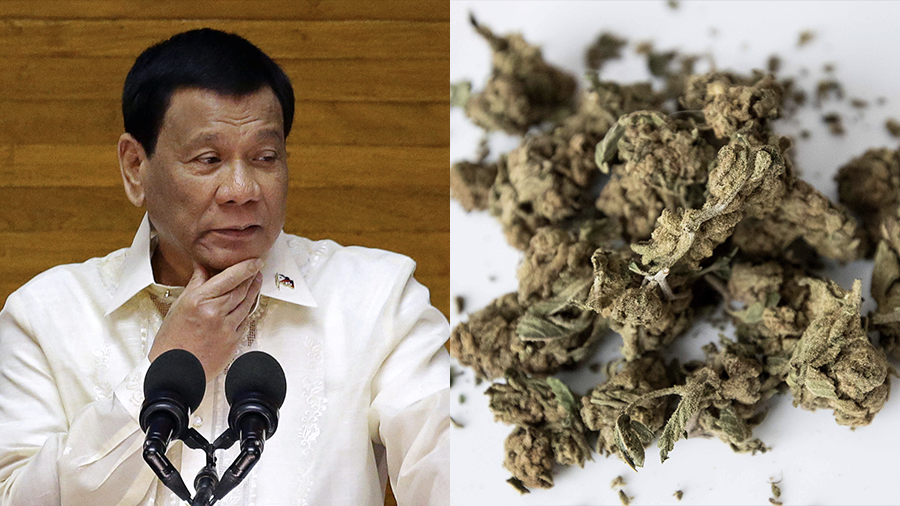 Philippines leader Duterte is being called to take a drug test after he "joked" last week about smoking pot. The mastermind behind Manila's war on drugs shot himself in the foot when he said marijuana helped him "stay awake."
It all took off at the Association of Southeast Asian Nations (ASEAN) summit in Singapore last week, where President Rodrigo Duterte shocked world audiences by controversially saying he had smoked marijuana to put up with the "killing activity" of such events. Duterte later claimed the remark was merely a "joke."
The Philippines leader has been pursuing a ruthless clampdown on drug suspects and users since 2016. According to official figures, over 4,800 people have been killed in police operations or extrajudicial killings in the past two years.
Also on rt.com
Drug-busting Duterte quips smoking pot 'keeps him awake'
Philippines opposition senator Antonio Trillanes on Thursday challenged Duterte to get tested to prove to his people that he makes no use of psychoactive substances.
"Now, if he really wants to clear himself, I am calling again on him to take a drug test," Trillanes said.
The public took to social media to hail the senator for daring the 73-year-old president.
One Twitter user branded Trillanes' offer a "bold move."
Another guessed the president will result "positive x10."
While one Twitter user said Duterte would be the "ultimate hypocrite" if it turned out to be true that the mastermind behind the controversial clampdown on drugs is himself a junkie.
But Duterte, has for the time being, refused the offer to get tested.
Twitter users criticized the president's refusal.
Like this story? Share it with a friend!
You can share this story on social media: