GRAPHIC VIDEO: Cops kill escaping thief after he takes a granny hostage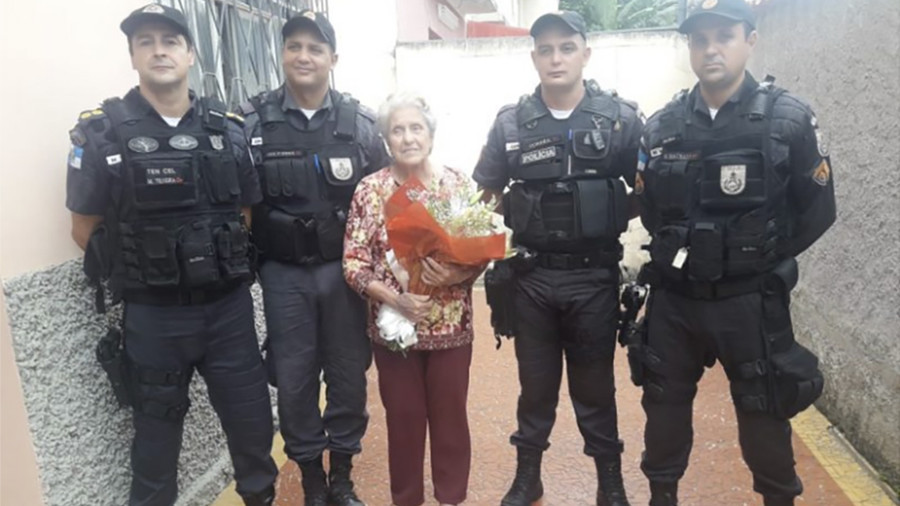 Bystanders cheered for a Brazilian police officer as he shot a jewelry thief who was holding an old woman hostage. The woman escaped unscathed.
After cops arrived on the scene in Valenca, Brazil, having been alerted to the robbery of a nearby jewelry store, the thief grabbed the woman and held a gun to her head, attempting to keep her between himself and the officers as he tried to make his escape. The officer seized his chance to fire when the woman fell to the ground, shooting and killing the thief on the spot, according to the Military Police of Rio de Janeiro State (PMERJ).
Jewels worth almost $13,000 and a .38 revolver were recovered from the suspect. The woman was unharmed and even got a bouquet of flowers out of her ordeal.
Also on rt.com
Instant justice: Thief crashes trying to escape robbery, victim trashes his car (VIDEO)