'They are undesirable & they must feel it': Denmark to ship unwanted refugees to remote island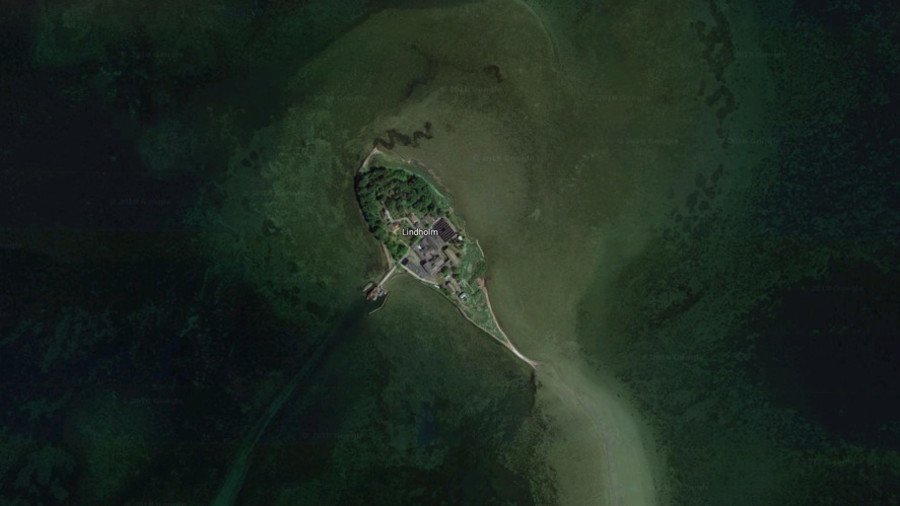 Denmark will send rejected asylum seekers to live on a remote island. Located in the freezing Baltic Sea, the island is currently home to animal research laboratories and crematoria.
"If you are unwanted in Danish society, you should not be a nuisance to ordinary Danes," immigration minister Inger Støjberg wrote in a Facebook post on Friday. "They are undesirable in Denmark and they must feel it!"
The island, Lindholm, sits in an inlet of the Baltic Sea, about two miles from the nearest shore. Around 100 rejected asylum seekers and criminal immigrants will be sent to live there, and will be required to check in daily with authorities there, or face jail. Ferry service to the island is infrequent, and one of the boats serving the island is reportedly named the 'Virus', a reference to the contagious animal disease research center currently occupying the island.
The plan was agreed upon by Denmark's ruling centrist Venstre party, and the more right-wing Danish People's Party, as part of annual budget negotiations.
While Venstre may have been looking for votes to secure its budget plan, the People's Party is looking to take the hardest line on immigration.
"We're going to minimize the number of ferry departures as much as at all possible," party spokesman Martin Henriksen told TV2. "We're going to make it as cumbersome and expensive as possible."
Also on rt.com
U-turn on multiculturalism? Danish public broadcaster told to stress importance of Christianity
Experiencing the same influx of refugees and migrants as its Scandinavian neighbors since 2015, Denmark's government has adopted harsh measures to push unwanted arrivals out. Rejected asylum seekers or migrants with criminal records are held in emergency accommodation, where they live on a pittance, or are deported if possible.
"It's not easy to ask families to go home, if they've actually settled," Prime Minister Lars Lokke Rasmussen said last month. "But it is the morally right thing. We should not make refugees immigrants."
Støjberg has been a key author of her government's anti-immigration policies. In March, she marked the passing of her 50th anti-immigration measure by celebrating with a cake decorated with fruit, the Danish flag, and the number '50.'
Among Støjberg's 50 regulations is one requiring newly arrived asylum-seekers to hand over their valuables and jewelry to help pay for their stay in Denmark, and a separate law imposing identity checks along the border with Germany.
"We're doing everything in our power to make sure that it is not attractive to come to Denmark," Støjberg told Der Spiegel in 2016.
The government has also targeted settled immigrants, who it says often live in "parallel societies." In July, as part of a series of measures aimed at eradicating immigrant ghettos, the government announced tougher criminal penalties, lower benefits, and mandatory integration classes for those living in ghettos.
Also on rt.com
'The hammer will fall harder': Danish govt plans double punishments for 'ghetto' crimes
A controversial 'burqa ban' was introduced earlier this summer, and legislation that would force legal immigrants to shake hands with officials at their naturalization ceremony is currently making its way through Parliament. Some Muslims had refused to shake hands with officials of the opposite sex, prompting a backlash from conservative politicians.
Asylum applications in Denmark have dropped by 84 percent between 2015 and 2018. The country is home to some 500,000 non-western immigrants, mostly hailing from Turkey, Syria, Iraq, Lebanon, Pakistan, and Somalia.
Think your friends would be interested? Share this story!
You can share this story on social media: