US can't stop Iran oil exports, Persian Gulf will shut if they try – Rouhani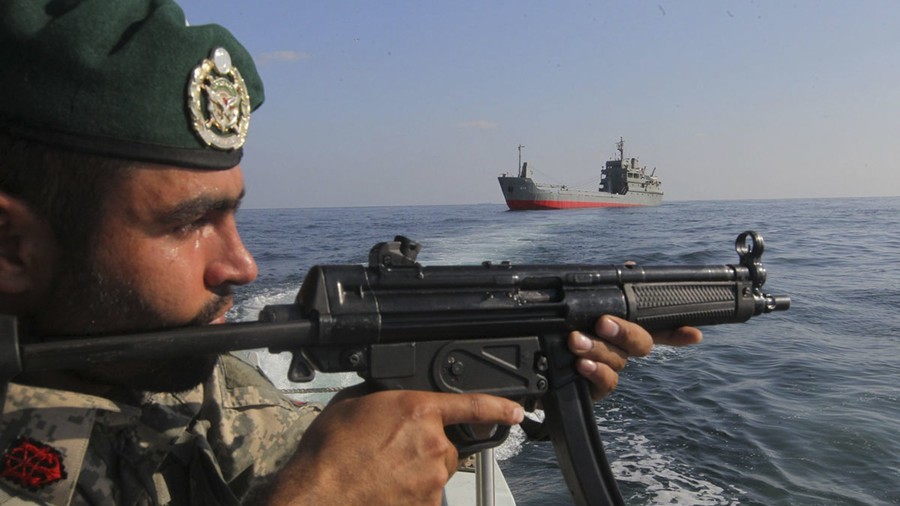 The US is incapable of preventing Iran from exporting its oil and any attempt to stop oil tankers from passing through the Persian Gulf will result in the vital waterway being shut down, Iran's President Hassan Rouhani has said.
In a televised address on Tuesday, Rouhani dismissed Washington's stated desire to reduce Tehran's oil exports to zero, and said that Iran would take retaliatory action against any efforts to do so.
"America should know that we are selling our oil and will continue to sell our oil and they are not able to stop our oil exports," he said. He went on to warn that "if one day they want to prevent the export of Iran's oil, then no oil will be exported from the Persian Gulf."
In a similar statement made last month, the Iranian leader declared that the US had failed to halt exports, denouncing US sanctions as "psychological war doomed to failure."
Following incendiary remarks by US officials thrown at Tehran, Iran's deputy commander of the regular armed forces said that the military was "prepared" to protect Iranian oil tankers.
Rear-Admiral Mahmoud Mousavi added that any "hindrances" to Iran's right to use international waterways "would be clearly unacceptable."
Tehran has repeatedly threatened to close the Strait of Hormuz and halt Persian Gulf oil exports if its own tankers are blocked from using the waterway. National Security Advisor John Bolton said in August that shutting down the Strait of Hormuz would be a serious mistake and called the threat a bluff.
In November, the US reimposed all sanctions previously lifted under the 2015 nuclear deal, which Washington unilaterally withdrew from in May. Secretary of State Mike Pompeo said that the sanctions will remain until Tehran complies with a list of 12 demands, including immediately halting its nuclear program and withdrawing all forces from Syria.
Like this story? Share it with a friend!
You can share this story on social media: