Iran: US has failed to stop oil exports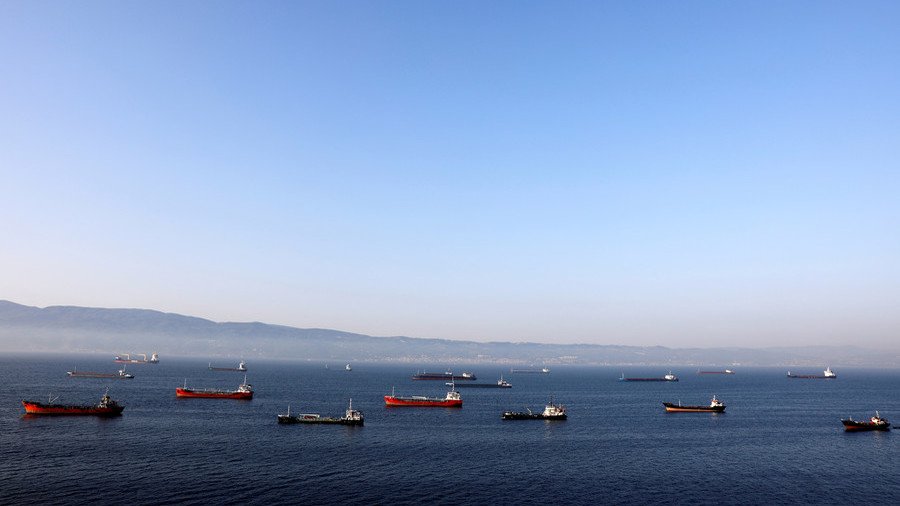 Iran's president Hassan Rouhani said on Monday that the country will continue to export oil despite fresh US sanctions, which he described as "psychological war doomed to failure."
"We will not yield to this pressure which is part of the psychological war launched against Iran," he said on state TV. "They have failed to stop our oil exports. We will keep exporting it ... Your regional policies have failed and you blame Iran for that failure from Afghanistan to Yemen and Syria," he added, to chants of "Death to America!". Rouhani also said that the US lacked international support for its sanctions against Iran.
"America is isolated now. Iran is supported by many countries. Except for the Zionist regime (Israel) and some countries in the region, no other country backs America's pressure on Iran," he said.
Though Rouhani is right that other countries have not supported fresh US sanctions against his country, he is also failing to address that EU support, strongest in the early days after President Trump announced impending sanctions in May, lost steam as Tehran demanded more than the EU, as either a body, or individually, could give. Iran also hurts its case with most EU members last month when Danish authorities accused Iranian agents of attempting to carry out a plot to assassinate an Iranian-Arab opposition figure on Danish soil.
READ MORE: US sanctions hit Iranian cancer patients struggling to get life-saving meds
"An Iranian intelligence agency has planned an assassination on Danish soil. This is completely unacceptable. In fact, the gravity of the matter is difficult to describe. That has been made crystal clear to the Iranian ambassador in Copenhagen today," Foreign Minister Anders Samuelsen, said in a statement at the time.
Iran hurts its own cause
Not only has the EU been mostly powerless to help Iran offset US sanctions, but Rouhani's rhetoric today is little more than chest beating, while also missing the obvious. The main reason that Iran is still exporting much of its oil is attributed to the US allowing eight importers a waiver for importing Iranian crude to allow global oil markets a so-called adjustment period.
However, given the ongoing trade war between Washington and Beijing which is also hurting economic growth not only in China but worldwide, especially in emerging markets, and with the US opening up its oil production spigots, markets aren't in dire need any more for Iranian barrels that will be lost due to sanctions.
The US is now pumping an unprecedented 11.6 million barrel per day (bpd) of oil, with that number projected to increase going forward, a spike of 2 million bpd from the same period last year, and 400,000 barrels from the week earlier, based on weekly US government data. Meanwhile, the US Energy Information Administration (EIA) projects that US production could grow to 12.1 million bpd on average next year.
Russian oil production is also spiking, much to the dismal of OPEC and Saudi energy planners who have watched oil market mastery continue to slip out of their hands with renewed power from both US and Russian producers. In October, Russia produced 11.4 million bod, a post-Soviet high.
However, Saudi Arabian production, the third part of a new oil production trinity, has also recently increased. In October, the kingdom said its oil production hit a record 10.7 million bpd in order to offset the loss of Iranian barrels.
It now appears that a Saudi-lead OPEC will try to push for oil production cuts of between 1 million to 1.4 million bpd to reign in an approaching over supply scenario with a likely corresponding drop in prices.
Russia waffles over output deal
However, there also signs that Moscow this time around may not be interested in another OPEC/non-OPEC production cut similar to the one orchestrated in early 2017 to drain down then high oil inventory levels, and to resuscitate prices that dropped from over $100 per barrel in mid-2014 to under $30 per barrel in January 2016.
On Thursday, Reuters, citing inside sources, said that for now Russia wants to stay out of any oil-production cuts being touted by some of its partners in an OPEC-led supply pact. Adding more uncertainty over Russia's direction, on Monday Russian Energy Minister Alexander Novak said that Russia, which is not an OPEC member, planned to sign a partnership agreement with the group, and that details would be discussed at OPEC's December 6 meeting in Vienna.
Yet, even if OPEC and Russia trim production around 1 million bpd collectively, it might still not be enough to drain down global supplies for long if US production spikes to 12.1 million bpd on average next year and demand growth for oil going forward, especially in emerging markets hurt by exorbitant oil prices and a robust US dollar which increase oil prices, persist - coming full circle to Rouhani's assertion that US sanctions are "doomed to failure." On the contrary, sanctions have already put Iran's economy in a tail spin, and largely devalued its currency, something that the US designed long ago when it decided to reimpose sanctions. Moreover, global oil markets will also be able to survive, even thrive, with the loss of Iranian barrels due to those vary sanctions.
This article was originally published on Oilprice.com
You can share this story on social media: