Macron left all alone on the runway at G20 arrival, has to shake hands with airport staff (VIDEO)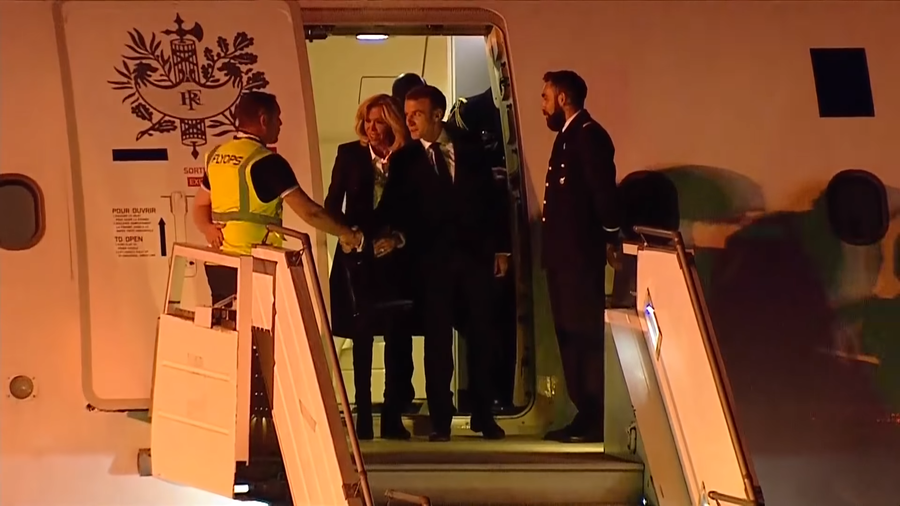 As world leaders arrived for the G20 summit in Argentina, they got the red carpet treatment, or at least a line of dignitaries to shake hands with. For French President Emmanuel Macron, though, it was all carpet and no treatment.
Suit-clad officials, lined up near a red carpet for customary handshakes, awaited most of the world leaders getting off their jets in Buenos Aires. Chinese President Xi Jinping even got a full-on military band!
It was more for some, less for others: US President Donald Trump, for one, did get the dignitaries, but not the carpet.
But the vista in front of Macron and his first lady, as they got off their plane, was even more desolate: the red carpet was there, but not a single high-ranking official in sight. Visibly confused, Macron looked around and deciding he had to shake hands with someone chose to honor the simple folk: members of the airport staff.
In an added ironic twist, two of the men he greeted were wearing bright yellow visibility vests, just like the ones donned by protesters who turned Paris into a war zone less than a week before.
Only when the Macrons were about to get into their car were they approached by Argentine Vice President Gabriela Michetti, who said she was late to the greeting because protocol officials had botched the timing.
If you like this story, share it with a friend!
You can share this story on social media: