Night rage: Furious 'Yellow Vest' protesters turn Paris into 'war zone' (VIDEO)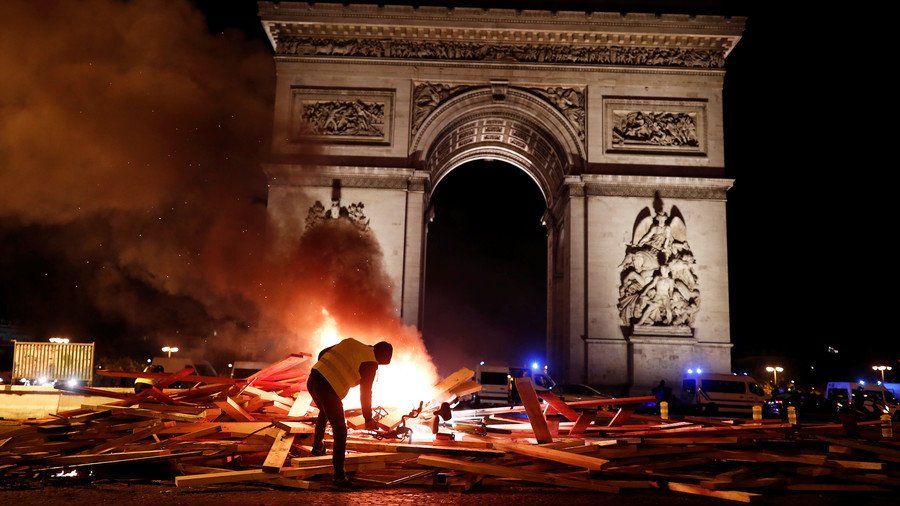 The night descending on Paris has brought no ease of tensions over fuel price hikes. 'Yellow Vest' protesters set more barricades ablaze, turning the French capital into a kind of war zone.
The filmed scenes resembled street battles, with rioters engaging in scuffles with police, which struggled to bring the situation under control.
The video shows brazen protesters setting barricades and tents on fire, as well as riot police using tear gas and water cannons to disperse the crowds. People have been venting their anger for the past two weeks over rising fuel prices and a government-proposed fuel tax, which is due to come into force in January 2019.
If you like this story, share it with a friend!
You can share this story on social media: