'Stand against Evil': Ukrainian-born ballet 'bad boy' Sergei Polunin becomes Russian citizen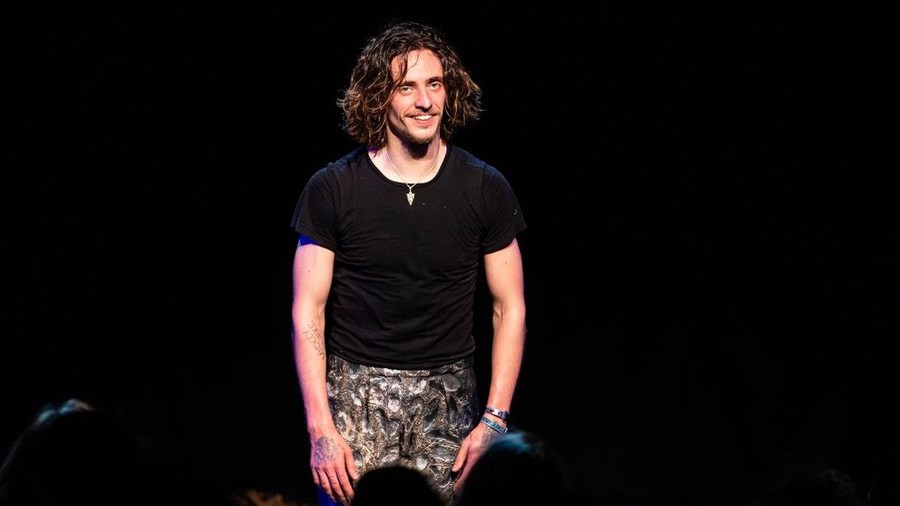 Star dancer Sergei Polunin showed off his brand-new Russian passport and expressed admiration for Vladimir Putin, whose portrait he recently had tattooed on his chest, in the midst of fresh stand-off between Moscow and Kiev.
"Russia always represents good for me," 29-year-old Polunin wrote on his Instagram account. "I am happy to Become Russian and to take stand against Evil and Unscrupulous people who create revolutions and wars in Ukraine, Georgia and many other countries."
He added that it was "unimaginably hard" for the Russian president to remain a bulwark against Western meddling.
"My support For Vladimir Putin for not Selling his country and standing by his people no matter what," he continued. "You are deferent [sic] from other people, the truth is With you."
Polunin is arguably the biggest ballet star to cross over to the mainstream since Mikhail Baryshnikov and Rudolf Nureyev, who ironically gained much of their initial international exposure for defecting from the Soviet Union.
Unlike them, Polunin, who also holds Serbian and Ukrainian citizenships, has had his pick of countries to live in, spending his teen years at the academy of the British Royal Ballet in London, where he became the youngest-ever principal dancer at the age of just 20.
But Polunin's notoriety has come from his open admissions of drug and alcohol use, and his chafing at the limitations of classical ballet.
A key ingredient of his enfant terrible persona is his ever-expanding collection of tattoos. Polunin now has a Russian two-headed eagle inked on one hand, a Ukrainian national trident on the other, and a tribal Slavic tattoo on his ribcage, which he freely admits resembles a reverse swastika.
His previous faux pas and improvisations did not harm his career, and Polunin remains a headline guest at many of the world's biggest dance companies, as well as recently being cast for roles in Hollywood blockbusters Murder on the Orient Express and Red Sparrow, where he acted opposite Jennifer Lawrence.
But in comments below his photos, many of his fans and "haters" debated if he would be able to obtain invitations across the Atlantic – and indeed, visa stamps in his new passport – following his political declarations.
Polunin is only one of two different ballet dancers to make headlines on Friday in connection with the Kerch Strait incident at the weekend, which has resulted in the imposition of martial law in parts of Ukraine.
Bolshoi soloist and choreographer Andrei Merkuriev was denied entry by airport officials at the Black Sea port of Odessa, after Ukrainian president Petro Poroshenko imposed a ban on Russian men aged between 16 and 60 entering the country on Friday.
Like this story? Share it with a friend!