Say what? Ukraine to demand Turkey shuts Bosphorus to Russian ships over Kerch incident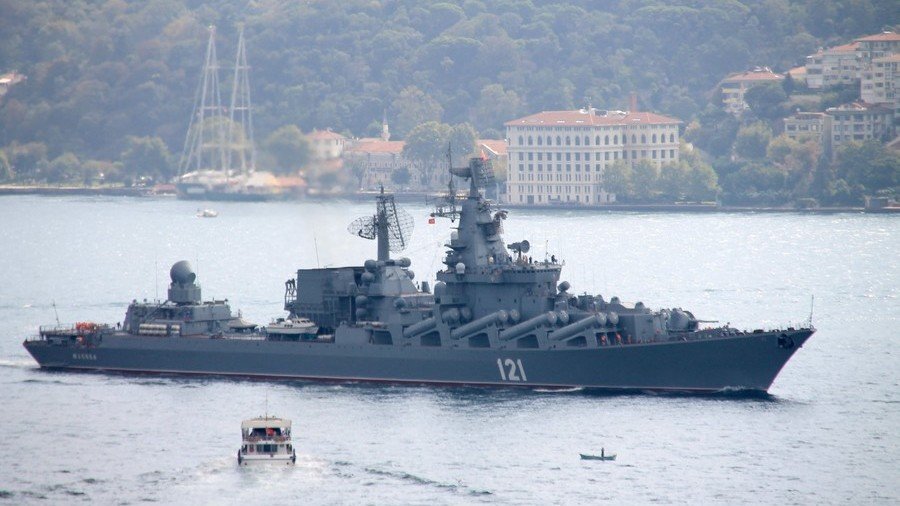 A Ukrainian Navy chief has vowed to ask Turkey to close the Bosphorus Strait for Russian warships over the Kerch naval standoff. Moscow wasn't impressed, as the official cited laws referring exclusively to warring countries.
"I'm sure that the international community will make up its mind and recognize that there was an aggression against the state of Ukraine," commander of the Ukrainian Navy, Admiral Igor Voronchenko, said on Thursday.
"Citing this, and the rules of the Montreux Convention, namely Article 19, we will try to ask the Republic of Turkey for the closure of the Bosphorus Strait, to teach the Russians what it takes to violate international rules," the official, who used to be a top officer with the county's national guard and was recently promoted to admiral, said.
The bold statement has surely raised some eyebrows in Moscow, since the article he mentioned regulates rules of passage through the Bosphorus Strait for the nations that are currently in the state of war. Some officials have dismissed the threat out of hand.
"Kiev's desire to seek closure of the Bosphorus Strait is legally insignificant," top Russian Senator Franz Klintsevich told reporters. "Russia is not at war with anyone, and doesn't plan to go to war," he stressed.
Moscow has condemned the incident in the Kerch Strait as a deliberate "provocation" staged by the Kiev authorities, while Ukraine stands by its version of events. On Sunday, Kiev sent three military ships through the Kerch Strait into the Sea of Azov.
READ MORE: Kerch Strait standoff: Ukrainian Navy consciously ignored orders to stop, FSB says
Moscow says the vessels did not seek proper clearance to sail through the narrow and regulated strait and instead attempted to break through illegally and breach Russian territorial waters. Curiously, the Ukrainian Navy boss appears to be proud of what the detained boats achieved.
"We had to show… our face in the Kerch Strait and the Sea of Azov, and demonstrate what these gunboats are capable of," Voronchenko said.
Also on rt.com
Election ploy? Poroshenko declares martial law in Ukraine after Kerch standoff
It's not exactly clear which capabilities Kiev managed to show off, as the two gunboats and a tug were blocked, rammed, fired at and eventually seized by the Russian maritime border guards after numerous requests and warnings, which the Ukrainian sailors apparently ignored. The tense hours-long standoff ended up with all the crew members – including sailors and agents of the Ukrainian Security Service (SBU) – in custody. They will remain there for at least two months as they stand accused of illegally crossing Russian borders. Three of the crew were injured and received first aid and treatment in a Russian hospital.
Like this story? Share it with a friend!
You can share this story on social media: