Spanish comedian facing hate crime charge for blowing nose on national flag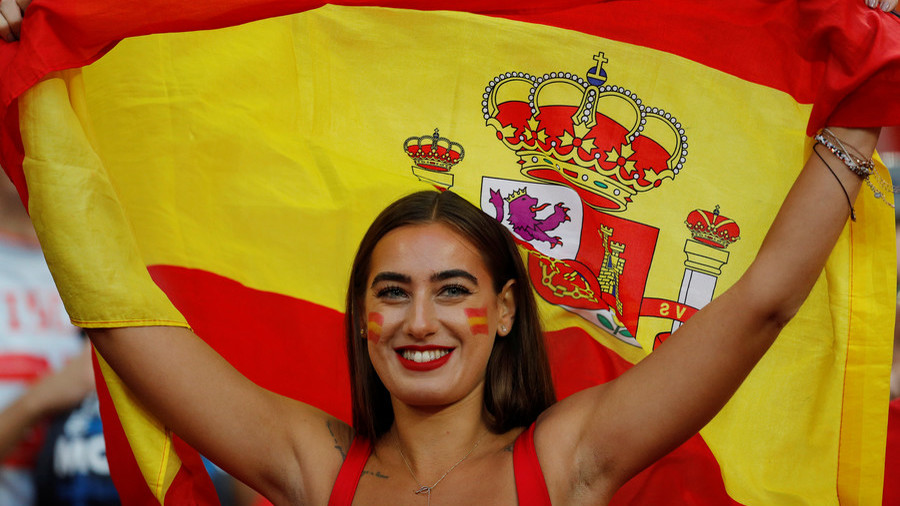 A Spanish comedian has been hauled in front of a judge for blowing his nose on the national flag on TV. The provocative act sparked widespread outrage but defenders of the joker say the case raises freedom of expression concerns.
The comic and TV host Dani Mateo used the flag as a handkerchief as the punchline of a skit on the popular satirical news show El Intermedio last month. On the program he joked that he was going to read the only text that "genuinely creates consensus in Spain: the patient guidelines in a packet of Frenadol."
As he read out the instructions for the cold remedy, Mateo pretended to sneeze and blew his nose on the Spanish emblem. "Christ, sorry!" he exclaimed. "I didn't want to offend anyone. […] I didn't want to offend Spaniards, nor the king, nor the Chinese who sell these rags. Not rags, I didn't mean rags," he quipped.
Sabíais que La Sexta borró el vídeo de Dani Mateo sonandose los mocos con la bandera de España por presiones??Pues en vista de lo que les molestó a la caverna, os lo vuelvo a dejar por aquí...DIFUNDE pic.twitter.com/K2qFUaQ6Pb

— ★Antídoto★ 🎗🔻 (@Yo_Soy_Asin) November 17, 2018
Mateo's provocative act instantly went viral, resulting in an avalanche of criticism of the controversial comedian. A chain of opticians scrapped him from an ad campaign while the Spanish Civil Guard publicly excoriated him. "Not respecting the flag is not a joke, it is gratuitously offending those who feel proud of it," the law enforcement agency said on Twitter.
La Sexta, the TV channel that broadcast the joke, removed it from their webpage the following day.
Mateo's court date was scheduled after a complaint filed by a police union was accepted by a judge. The complaint alleged that Mateo had "offended Spain, its symbols, and thereby, the entire democratic society."
He stands accused of a hate crime and of offense or public affront to the symbols of Spain. The latter is punishable with a fine but, if he is convicted of the former, the comedian could be facing up to four years in jail.
READ MORE: Dog accused of hate crime for pooing outside someone's home
Mateo exercised his right not to make a statement at Monday's hearing and the session lasted approximately 10 minutes, El Pais reports.
Speaking to reporters outside the courthouse he said he thinks the case has serious repercussions for freedom of expression in Spain. "We have all talked a lot about the limits of humor. But now we are entering into the area of justice," he said.
As a citizen of this country, I'm worried because we are taking a clown to court for doing his job; and that worries me due to the image it creates of my country and my flag.
Mateo's case is the latest in a series of cases being brought against public figures such as Twitter users and artists, on the grounds of insulting Spain or of glorifying terrorism. The legal actions have caught the eye of Amnesty International, who say they (the legal actions) represent "repression" of freedom of expression.
Like this story? Share it with a friend!