Swedish school adds #MeToo course to official curriculum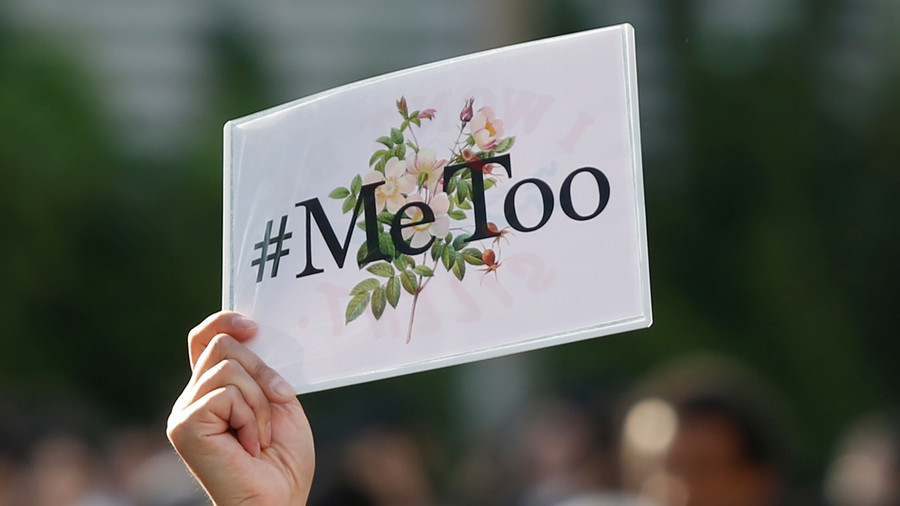 A school in Sweden has added an extremely modern course to its curriculum, requiring all 15-year-olds to take a two-hour lesson on the #MeToo movement.
The first round of students at the Tullbroskolan school in Falkenberg sat through the course this week, with the school believing it is important to teach students that the message of the movement doesn't only exist in Hollywood.
"They know quite a bit about the #MeToo movement already, but what's hard for them is to understand is that it applies to them as well," Anna-Karin Nilsson, a civics teacher at the school, told Swedish broadcaster SVT.
Boys and girls split for part of the lesson so that males didn't feel attacked. "We have male teachers working with those who identify as men, so that they don't feel that they're just being blamed, and realize that we should instead talk about how to have a more equal society," Nilsson said.
The course appears to be having its desired effect, at least for student Oscar Ljungström. "We hadn't really understood before how big this is, that there were so many people hit by this. It made you think about how you behave yourself," he said.
His female classmate Hilma Eriksson said she hopes the course can help change things at her school. "There are a lot of jokes, and you hear a lot of ugly words in the corridors, and I think that if everyone has this lesson and everyone takes it on board, it will reduce it."
While the #MeToo movement – notably involving Harvey Weinstein and other Hollywood personalities – has dominated global headlines, Sweden has been gripped by its own version of #MeToo.
The movement, which has seen Swedish women from across various sectors come forward and name alleged perpetrators, was even hailed by the country's Queen Silvia and Crown Princess Victoria as an "extremely important campaign" in November 2017.
However, the movement received backlash earlier this year when Benny Fredriksson, artistic director of Stockholm's leading arts and culture center Kulturhuset Stadsteatern, was the subject of an Aftonbladet article which quoted 40 unnamed people accusing him of sexual misconduct – from demanding a woman perform naked to urging that an actress have an abortion or forfeit a role. Amid the media spotlight, the prominent figure killed himself – but a city investigation later found no evidence of sexual misconduct by Fredriksson.
The overall #MeToo movement has also been criticized by other figures, including French actress Catherine Deneuve, who claims it patronizes women and punishes men for minor misdeeds.
If you like this story, share it with a friend!
You can share this story on social media: