6.3 magnitude earthquake hits Iran-Iraq border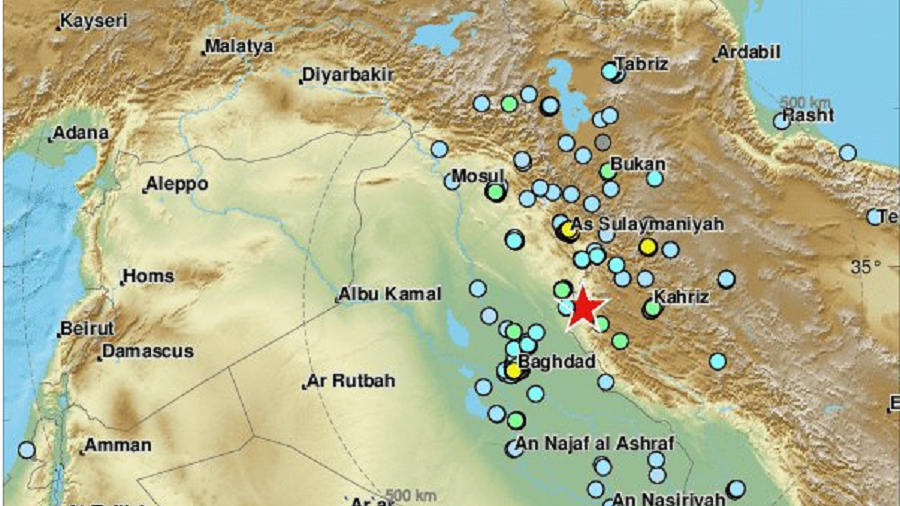 A magnitude 6.3 earthquake has struck western Iran not far from the Iraqi border, injuring more than 200 people. The tremor was felt in the Iraqi capital, Baghdad, as well as neighboring Kuwait and Israel.
The epicenter of the quake was located at the depth of 65 kilometers, in a low populated area some 114 kilometers northwest of the city of Ilam, according to US Geological Survey (USGS).
Fatalities were reportedly avoided, but Iran's Kermanshah province governor, Houshang Bazvand, told state TV that "about 200 to 210 people have been injured."
The quake led to panic among the residents as they rushed into the streets due to fears of aftershocks. The majority of those wounded were hurt while fleeing, not as a result of the destruction caused by the tremor, Iranian Emergencies Services said.
"Fortunately, the quake was not near bigger cities. But it might have caused damage in villages and I hope not that many villages are located where it hit," Ali Moradi, head of Iran's seismology center, said.
The earthquake caused landslides and power outages in the area. But the authorities said no important roads were blocked and the electricity supply was swiftly restored in almost all of the affected villages.
Those who experienced the quake have taken to Twitter, stating that it has been felt in places including Baghdad, Sulaimaniyah and Erbil, cities in Kurdish regions of Iraq, as well as Kuwait and Israel.
A photo posted online shows piles of rubble in Iran following the quake, while a video shows residents of apartment buildings in Kuwait who evacuated onto the street.
In November last year, 600 people have died and hundreds of others injured as the Kermanshah Province was hit by the worst quake in Iran in over a decade.
Tremors are not a rare occurrence in the county as it's situated on a major fault line. A 6.6 magnitude quake in Kerman province killed 31,000 people and raised the historic city of Bam to the ground back in 2003.
Like this story? Share it with a friend!
You can share this story on social media: