3 Ukrainian navy ships violate Russian border near Crimea, ignore orders to leave – FSB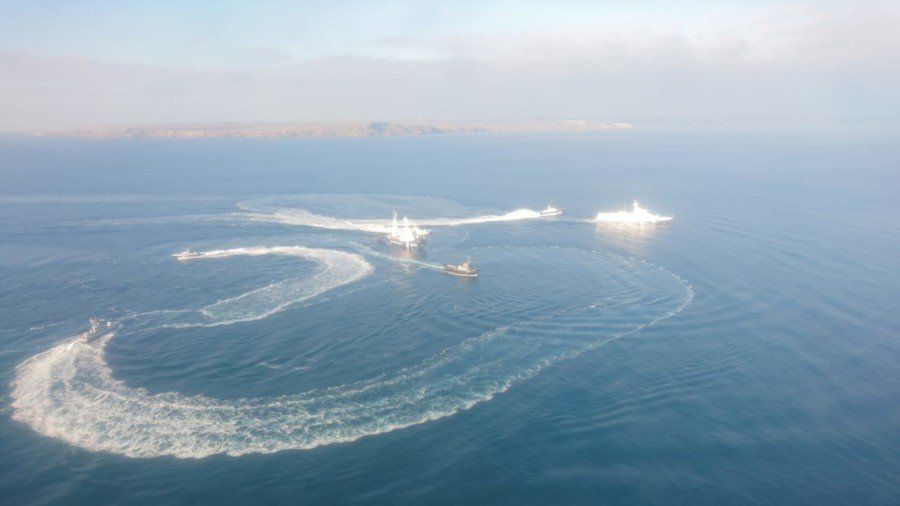 Russian Federal Security Service (FSB) says three Ukrainian navy vessels, violated its border on Sunday morning, and are heading for Kerch Strait that lies between Crimea and mainland Russia.
"This morning at around 7 a.m. Moscow time, three vessels belonging to Ukrainian armed forces violated the United Nations Convention on the Law of the Sea... to cross the Russian border," read a statement from Russia's federal security agency FSB, which is responsible for maintaining the country's borders.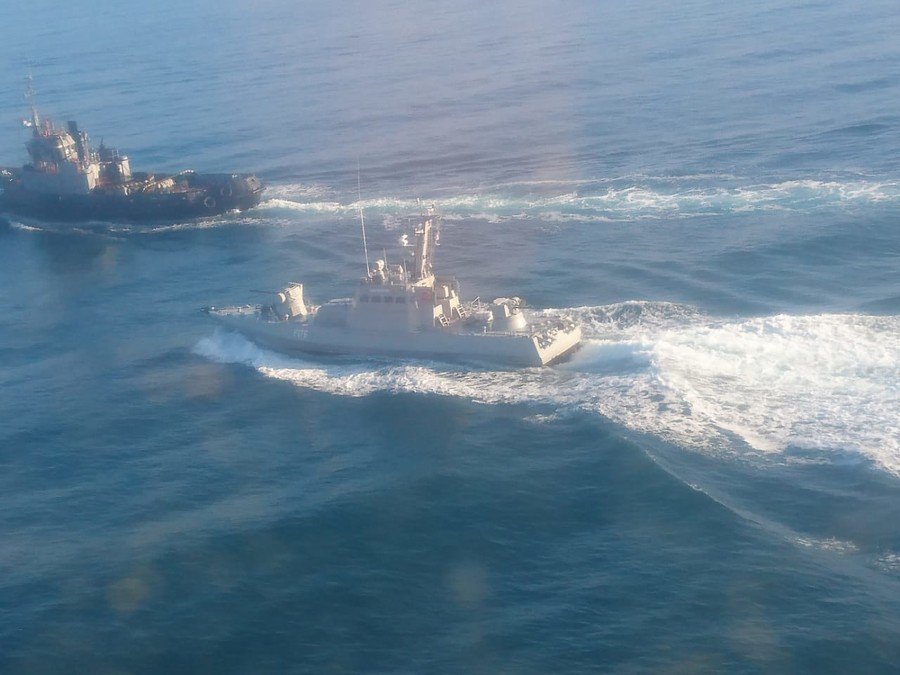 It said that the ships are sailing towards the Crimea Bridge, but have made no application to pass under it.
The vessels are undertaking dangerous maneuvers, and are not obeying lawful instructions from the Russian authorities.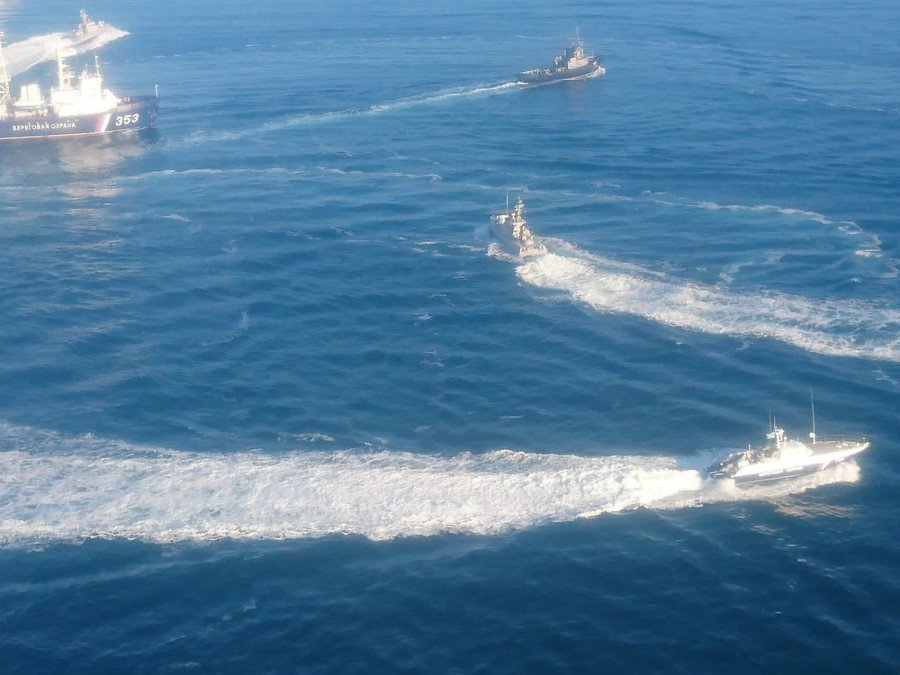 Adding that they are taking "all necessary security measures" FSB also made public a series of photos of the Ukrainian vessels being escorted by larger Russian patrol ships.
"The purpose of these provocative actions by the Ukrainian navy is to create a conflict situation in the region," said a statement from the FSB headquarters in Moscow.
The Ukrainian side, which does not recognize Crimea as Russian territory, or the status of its territorial waters, also accused the border forces of a "provocation" during what it said was a planned and routine vessel transfer between the Black Sea and the Azov Sea, which the Kerch Strait separates.
Accusing Moscow of "openly aggressive actions," the Ukrainian Navy said through its Facebook page that one of the Russian ships rammed its tugboat that accompanied the two armored artillery boats, inflicting significant damage on the vessel.
While tensions between the two navies have run high since Crimea voted to leave Ukraine and join Russia in 2014, they have particularly escalated this year.
The Russian Nord fishing vessel was detained by Ukrainian border guards in March, while the Mekhanik Pogodin oil tanker has been held in the Ukrainian port of Kherson since August, as a result of Kiev-imposed sanctions against Moscow.
Russia has accused Ukraine of "marine terrorism" and in return, its vessels have been subjected to more regular inspections while moving through the Kerch Strait.
In September, Moscow accused another military ship belonging to Ukraine of violating its marine exclusive economic zone, and escorted them out of its waters.
Think your friends would be interested? Share this story!
You can share this story on social media: