Those who don't listen to Russia's diplomacy should listen to its military – Foreign Ministry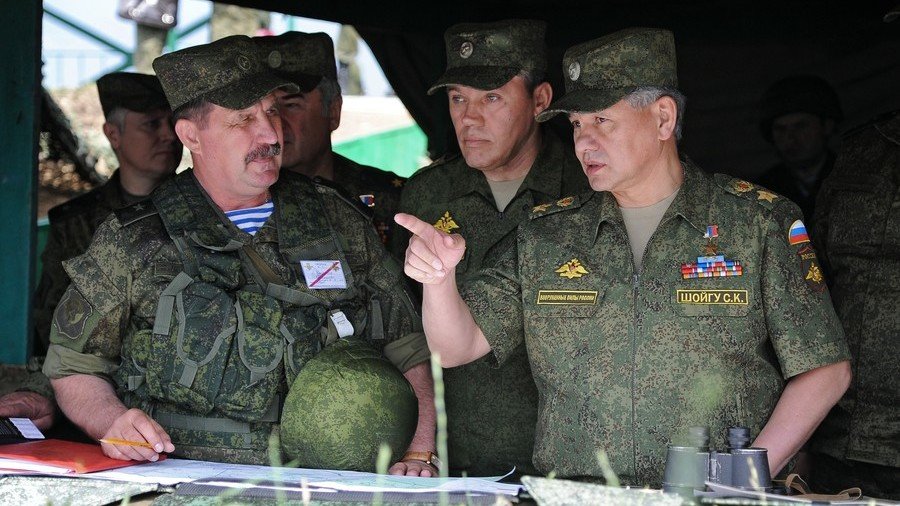 Russia still hopes the US will refrain from an ill-advised move over the pivotal arms control accord, the INF, but those unwilling to listen to diplomatic language will be less dismissive of the military, Moscow warns.
US President Donald Trump's plan to ditch the decades-old Intermediate-Range Nuclear Forces Treaty (INF) has been creating a stir for over a month. Some US allies have lashed out at Washington for the potentially dangerous move which could also hurt Europe's security.
Russia hopes the US can take a "sober" look at global security and refrain from making any "ill-advised" moves, director of the Department for Non-Proliferation and Arms Control at the Russian Foreign Ministry, Vladimir Ermakov, told media. However, Russia is prepared for any decision the US makes.
"Of course, we have solutions to any scenario," Ermakov said on Friday.
"Well, those who don't want to listen to [Russian Foreign Minister] Sergey Lavrov, who explains everything in detail, will have to listen to what [Russian Defense Minister] Sergey Shoigu will explain."
The 30-year-old arms treaty bans the possession and development of short and mid-range missiles. In recent years, Moscow and Washington have been trading accusations of violating the accord.
The US claims that Russia builds missiles which are prohibited by the INF. Russia has refuted the allegations and in turn said that American missile defense complexes, stationed in Eastern Europe, can be easily turned into offensive intermediate-range launchers.
Earlier this month, President Vladimir Putin, called on the US to "treat this issue with full responsibility," adding that Washington's decision to pull out from the agreement "cannot and will not be left unanswered."
Reacting to the possible US move, Russian senators have recently mulled changing some points in the national nuclear doctrine.
Changes will be necessary if the US decides to deploy nuclear forces to Europe after it quits the accord, former chief of the Strategic Missile Forces General Staff Viktor Yesin told RT. He explained that Russia can currently resort to retaliatory strikes in case of a nuclear attack. However, the amended document may stipulate "preemptive" strikes "under certain conditions," though Yesin did not elaborate.
Subscribe to RT newsletter to get stories the mainstream media won't tell you.
You can share this story on social media: