Jewish center bomb hoaxer given 10 years in prison for 2,000 threats worldwide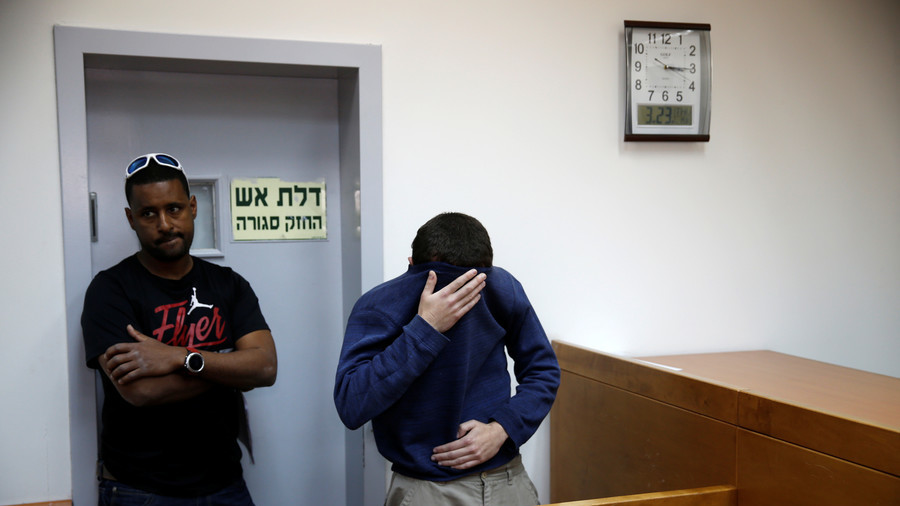 The 20-year-old mastermind behind a terrifying spate of hoax bomb threats against Jewish institutions the world over between 2016 and 2017 has been sentenced to 10 years in prison.
Israeli-American Michael Ron David Kadar was found guilty in June of hundreds of counts of extortion, making terroristic threats, computer offenses, and money laundering, among other charges.
He used a device to shield his IP address and disguise his voice, paying for calls using bitcoin, and made fake bomb threats to several organizations, including the Israeli Embassy in Washington and the Israeli Consulate in Miami.
Among other major disruptions, Kadar's actions led to mass evacuations of Jewish centers, hospitals and schools, caused fighter jets to scramble, and prompted commercial airliners to dump fuel and make emergency landings. He also tried to extort US State Senator Ernesto Lopez (R-DE).
He has been indicted on hate crime charges by the US Department of Justice, though it remains unclear whether the US will pursue extradition, given that the vast majority of Kadar's offences, including weapons possession and attacking a police officer, were perpetrated on Israeli soil and involved multiple other jurisdictions including the UK, Canada, Australia, and New Zealand.
Kadar has been diagnosed with autism and reportedly has a brain tumour which the defense argued greatly impacted his behavior. The defendant's lawyer said his client has attempted suicide five times since his arrest.
Tel Aviv District Court Judge Tzvi Gurfinkel was unmoved, however, asserting that despite his medical conditions Kadar could still distinguish right from wrong.
"One can imagine the terror, the fear and the dread that the airline passengers experienced when they were forced to make an emergency landing and when some were injured in the evacuation of the planes," Gurfinkel said, as cited by Haaretz.
Kadar received a fine of 60,000 shekels (US$16,068) in addition to his prison sentence of 10 years – three years longer than the prosecution had asked for. His term will count from his initial arrest in March 2017. Kadar briefly escaped police custody after a hearing in Jerusalem earlier this year which may have impacted the sentencing.
The Tel Aviv District Court also issued new indictments against him in October, charging him with making additional hoax threats from prison and for his attempted escape.
Think your friends would be interested? Share this story!
You can share this story on social media: