Shotgun wedding? Indian man ties knot with bullet in shoulder after being hit on way to ceremony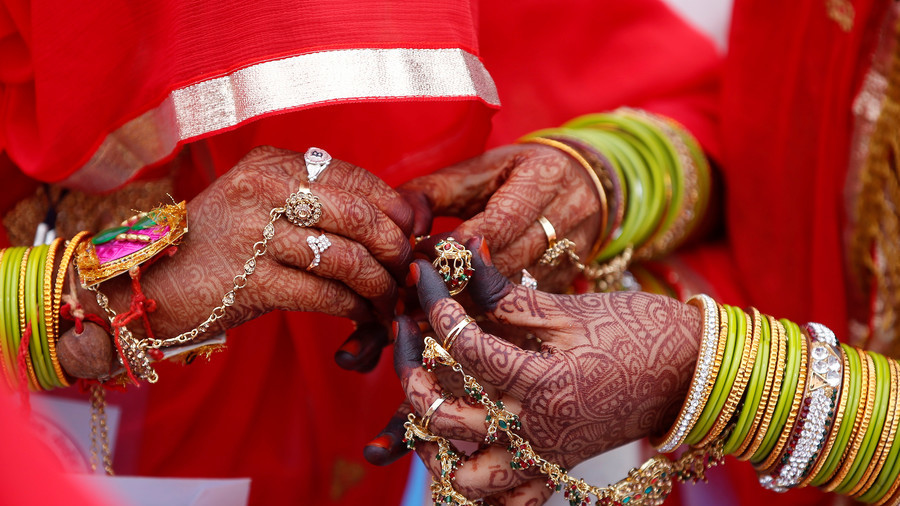 A groom in India has proved that nothing can stop love. On the way to the wedding ceremony the man was shot, but he just had the injury bandaged and returned to say the vows with his beloved.
The traditional wedding season in the East Asian country has kicked off, with many couples hurrying to tie the knot. Badal, 25, and his fiancée were among those caught up in wedding fever. Yet, no one expected the obstacles Badal would have to overcome on his way to start a family.
The groom was in the carriage with his family members dancing around him, some 400 meters away from the wedding venue in southern Delhi, when two unidentified men climbed onto the carriage and shot Badal in the shoulder.
First he didn't fully realize what had happened. "When he felt burns and blood on his shoulder, he got down from the carriage and told his family members about it. By that time, the assailants had fled," a police officer working on the case said.
He was rushed to a local hospital for treatment. However, doctors couldn't remove the bullet from his shoulder right away and more complicated surgery was needed. After three hours of treatment and bandages, but still with a bullet in his shoulder, Badal finally made his way to the wedding ceremony.
READ MORE: Bollywood actress claims wrestler took bribe before brutal body slam (VIDEO)
"The bullet is stuck between the shoulder bones. Doctors will take a call on the surgery," Vijay Kumar, a deputy commissioner of police in Delhi told AFP.
Police are currently looking for the two suspects.
Like this story? Share it with a friend!