Leaning Tower of Pisa 'getting straighter by year,' experts warn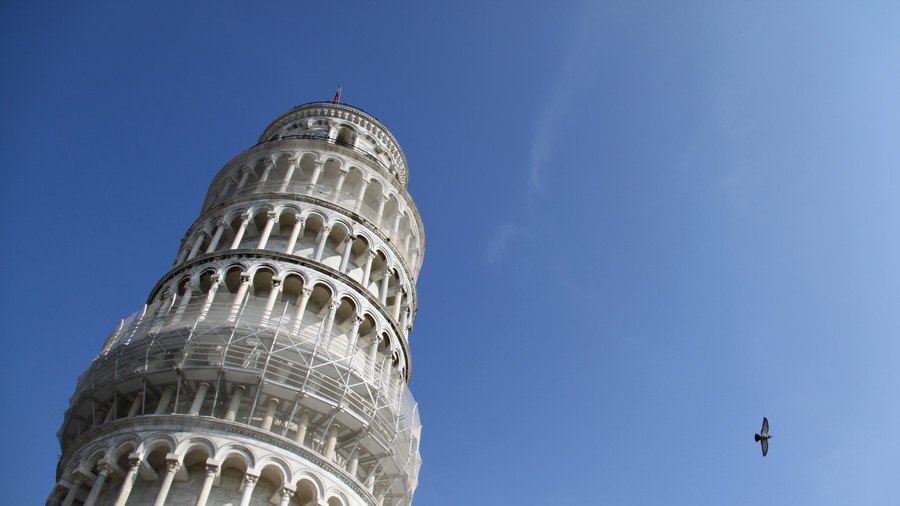 The Italian icon, the Leaning Tower of Pisa, may soon lean no more – that's according to an annual study that shows the tower is standing more upright as time goes on.
The study, released by the Tower Surveillance Group (TSG), a team of researchers established in 2001 to survey the landmark, says it has regained a whopping four centimeters (1.5 inches) over the last 20 years.
The 57-meter (183ft) tall tower is also looking sturdier than expected, with experts crediting previous, urgent remedial works in the early 1990s as the reason behind the improved structure.
In the early 90s, the tower, which was completed in 1372, tilted at five degrees away from the vertical, prompting earthmoving to correct the extreme lean. Steel braces and cables were also installed to keep the Pisa tower sturdy – and the measures appear to have paid off, with the lean reduced by nearly 45 centimeters (18 inches) by 2001.
Since the creation of the TSG, the eight-story structure has continued to straighten, with expert Prof Salvatore Settis remarking that it is like the tower has "had two centuries taken off its age."
Nunziante Squeglia from Pisa University, who works with the group, added that "since remedial work began, the bell tower is leaning by about half a degree less." The geotechnics professor added that the Leaning Tower's stability has improved "better than our initial predictions."
While it still may not stand perfectly erect, perhaps one day the Leaning Tower of Pisa will have to be renamed simply the 'Tower of Pisa'... A far less interesting name!
Think your friends would be interested? Share this story!
You can share this story on social media: