US senators rally against Russian Interpol candidate, Moscow calls it 'intervention,' MSM hysterical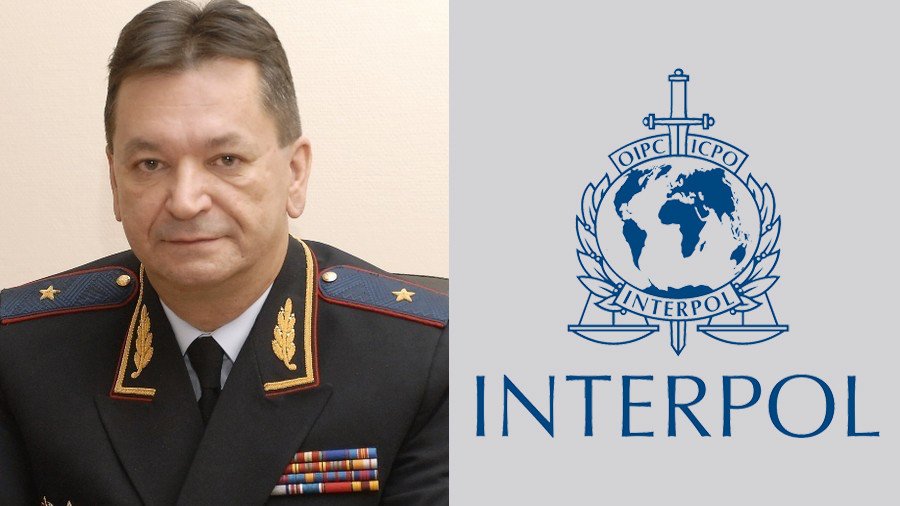 US senators, fired up by the idea that the Russian candidate could lead Interpol, urged nations to vote against him. The Kremlin branded this "intervention" in the voting process.
Electing Major General of the Russian police Alexander Prokopchuk as the head of Interpol is "akin to putting a fox in charge of a henhouse," four US senators said in a statement, released on Monday.
The position in question became vacant after Interpol's President Meng Hongwei was detained in his homeland China, pending a corruption investigation. The new president is due to be elected in Dubai, UAE, on Wednesday. US lawmakers, meanwhile, in a preemptive move decided to dissuade delegates from voting for a Russian candidate.
Republicans Roger Wicker and Marco Rubio, along with their Democratic colleagues, Jeanne Shaheen and Chris Coons, argue that Moscow "routinely abuses" Interpol, using it for "settling scores and harassing political opponents, dissidents and journalists." Without providing concrete cases or examples, they also said that securing the presidency would allow Russia to "harass critics" living abroad and to "aid other authoritarian regimes."
All four senators are known for their hawkish views on foreign policy and have been pushing an anti-Russian agenda in the past. Namely, they had repeatedly called for tougher sanctions against Moscow and sponsored bills placing restrictions on Russian officials.
Today's sanctions should be a signal to Russia that the United States will not sit idly by while they repeatedly try to destabilize Western democracies, & I will continue to push for additional sanctions to hold the Kremlin accountable for its crimes. My statement: pic.twitter.com/TT5v3fynI5

— Sen. Jeanne Shaheen (@SenatorShaheen) 6 апреля 2018 г.
Senator Rubio regularly attacks President Vladimir Putin in campaign speeches and in the media, calling the Russian leader "thug" and "gangster."
Kremlin spokesperson Dmitry Peskov blasted the US senators' appeal not to support Prokopchuk as "intervention in the voting process" and an attempt to exert pressure on Interpol. He told reporters on Tuesday that Moscow is "rooting" for the Russian candidate and "would like to see him win the election."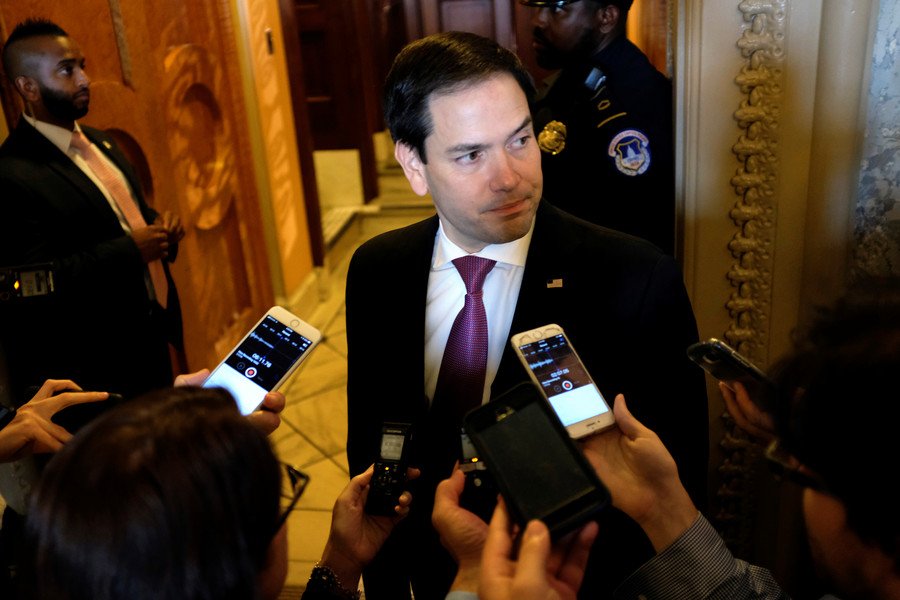 Last week, a report in The Times named Prokopchuk, who currently serves as one of Interpol's vice-presidents, "favorite" to lead the organization. The official also heads the nation's Interpol bureau. His election as Interpol's president will signify a "victory" for the Kremlin, the paper reported.
As soon as the report surfaced, the Western media published several opinion pieces, blasting Prokopchuk's candidacy. A Forbes contributor called him an "abuser-in-chief," while the piece, published by the Washington Post editorial board on Monday, referred to him as "a wolf at Interpol's door."
Prokopchuk's election would be "a colossal mistake and would imperil the organization's integrity," the Post editorial board wrote.
The Post reminded that Moscow put controversial British financier Bill Browder "in its crosshairs" since it sent seven arrest warrants through Interpol to apprehend him. Browder was sentenced in absentia to nine years in prison for massive tax fraud in Russia. In 2012, he spearheaded the adoption of the US Magnitsky Act, which allows Washington to sanction Russian officials it accuses of human rights violations.
The law itself is named after Browder's employee Sergei Magnitsky who died in police custody in Moscow. On Monday, officials at the Russian Prosecutor General's Office suggested that it is "highly likely" that Magnitsky was poisoned on Browder's orders.
Think your friends would be interested? Share this story!
You can share this story on social media: