Ukrainian schismatics are 'idolaters' with blood on their hands, US rebel Orthodox priest tells RT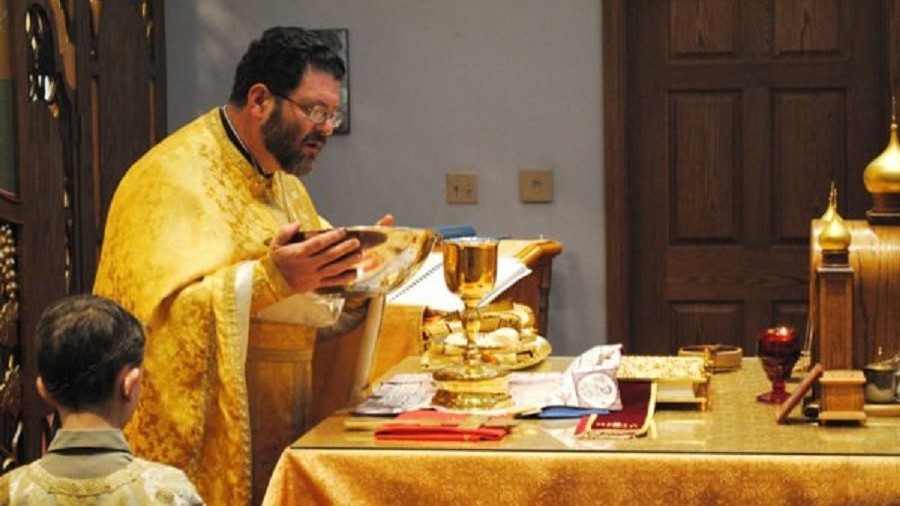 American Orthodox priest Mark Tyson has told RT he quit the Patriarchate of Constantinople because he couldn't share a church with Ukrainian schismatics, who have blood on their hands and are driven by nationalism and not Christ.
On October 11, the Constantinople Patriarchate, seen as the center of the Orthodox faith, agreed to recognize the Ukrainian Orthodox Church as independent from the Moscow Patriarchate. The church had been led by previously anathematized Patriarch Filaret.
On the day of the schism, Father Mark resigned from his parish in the town of Bluefield in West Virginia and joined the Russian Orthodox Church. It was a tough but a well-informed decision for Tyson, who has been learning Russian since he was 18, and had been closely following news from Ukraine in recent months.
"I know that some 50 churches have been stolen from Metropolitan Onufry [the head of the Russian Orthodox Church in Ukraine] through force. Blood has already been shed, people have already been wounded and some deaths have occurred. This is a terrible thing."
"I certainly didn't want to concelebrate with the Ukrainian schismatics when there's blood on their hands," father Mark told RT, adding that the Russian Orthodox Church in Ukraine is "the real church" and the "suffering church."
The priest blasted Patriarch Filaret and his followers, who have the full backing of the Ukraine authorities, calling them "idolaters."
"Those people aren't centered on Orthodoxy and Christ. They're centered on nationalism."
One of the reasons for the schism is "the amazing amount of Western political influence… in Ukraine. The thing that Ukrainians don't understand – they're being sold Russophobia and they love that," Tyson was saying, but then stopped himself. "I try not to speak politically about it because I'm just a priest," he explained.
Father Mark believes that Constantinople's decision to back the independence of the Ukrainian church went against the very foundations of the Orthodox faith.
He recalled that Bartholomew was previously sending envoys to Patriarchates in other countries to learn their opinion on possible autocephaly (full control) for the Ukrainian church and "almost all of the responses were negative."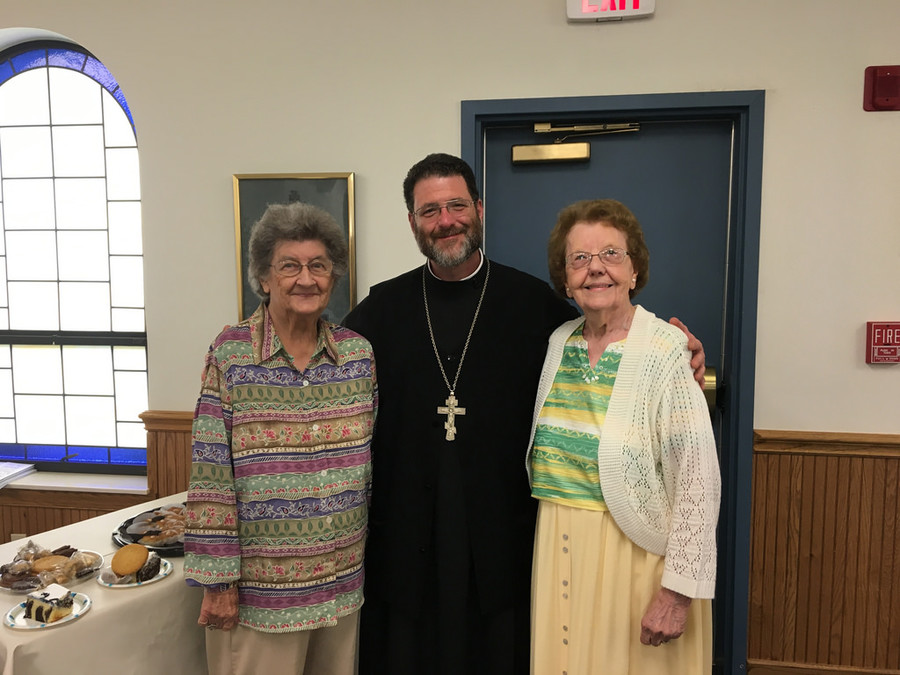 "We are a conciliar church. We try to make decisions by consensus… Here, we see a unilateral decision being made. And I think it's a very dangerous precedent. And it's very worrisome," Tyson said.
Following Bartholomew's recognition of the Ukrainian church, the Russian Orthodox Church broke all ties with the See of Constantinople.
READ MORE: 'Go home!' Ukrainian President Poroshenko calls for Russian Orthodox Church to be purged
This schism is "a big deal in America, Australia and Western Europe" because most of the worshipers there come from different countries and are used to living in pan-Orthodox communities, Father Mark said.
Russian and Greek Orthodox priests often held services at each other's churches, but these "relations are now strained or even broken," bringing division among the faithful, he said.
Think your friends would be interested? Share this story!
You can share this story on social media: