'Do not let Trump see this!' Twitter can't handle Tajik president's lavish ceremony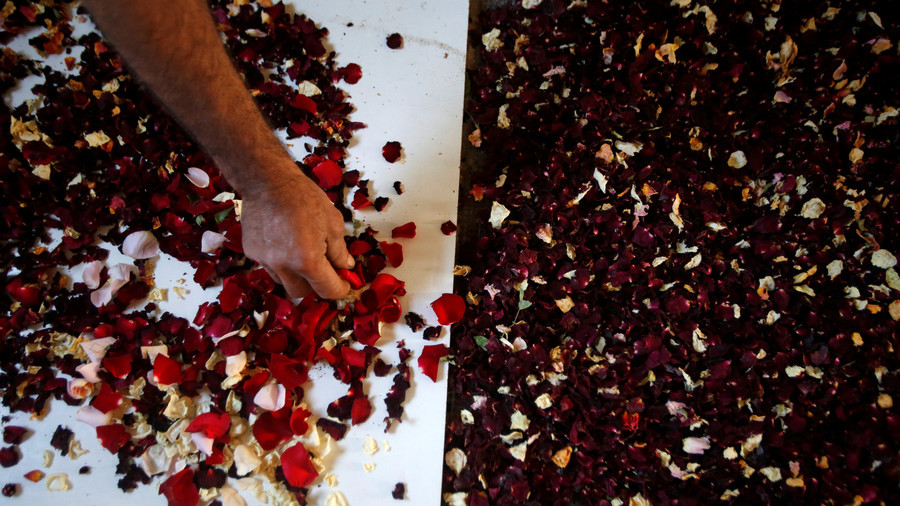 A bizarrely luxurious ceremony held for Tajikistan's long-time President Emomali Rahmon has provoked a flood of reactions on Twitter. Some commenters also suggested that it was something the US President Donald Trump would love.
Footage published on Twitter shows Rahmon attending some sort of an official ceremony in Tajikistan. Although the details of the event remain sparse, what does catch the viewer's attention is the extremely lavish style of the ceremony, which is worthy of some monarchs of ancient history.
Rahmon can be seen walking along a gallery with dozens of women dressed in stylized traditional clothes throwing rose petals under his feet. Dozens of men lined-up along his way can also be seen applauding excitedly as he passes by.
The event was mostly ridiculed on Twitter; some assumed that the president might have gotten stuck in a different time and age.
Others seemingly could not believe their eyes.
Others, however, were apparently more concerned with the possibility of US President Trump wanting to stage something similar if he ever sees this video. "Do not let Donald Trump see this," several people wrote in the comments under the original post.
Similar ceremonies involving Rahmon are quite common in Tajikistan, according to media reports. The leader, who has ruled over the Central Asian state since 1992, has also been awarded several titles such as "the leader of the nation" or the "founding father of peace and unity."
He has also been allegedly graced with some more bizarre informal titles such as "the King of Kings." His lavish public ceremonies have prompted some to compare him to another Central Asian ruler – the long-standing leader of Turkmenistan, Gurbanguly Berdimuhamedov, known for his stunts with horse-riding, car racing and even rapping.
Like this story? Share it with a friend!
You can share this story on social media: