Total's fuel depots blocked amid nationwide fuel price rallies (PHOTOS, VIDEOS)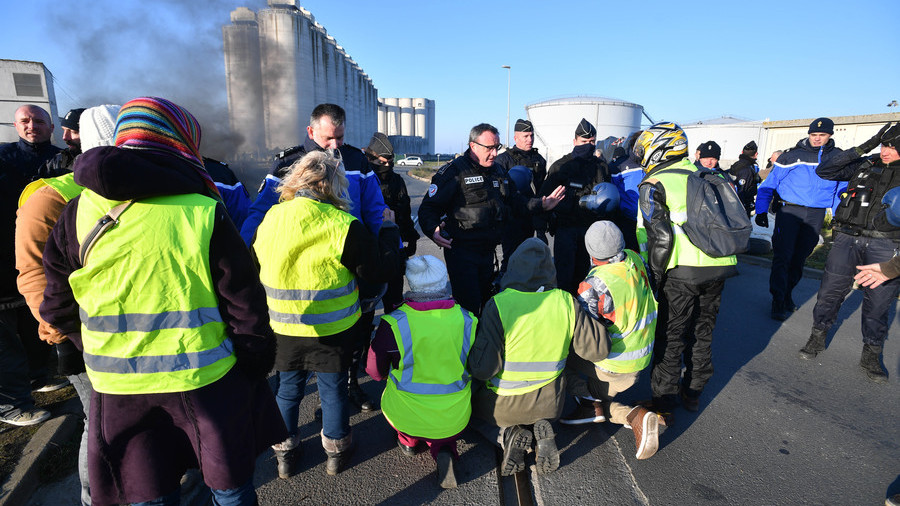 A number of Total's fuel depots were blockaded by 'yellow vest' protesters, angry over skyrocketing gasoline prices in France, as massive demonstrations continue to rage across the country.
Protesters have blocked access to three fuel depots, a spokesman for the company told Reuters on Monday. Two facilities, one near the northwest city of Rennes, and the other in Fos-sur-Mer in the south, are operated by Total, the spokesman said.
The third depot blocked by the demonstrators is partially owned but not run by the corporation and is located in La Rochelle.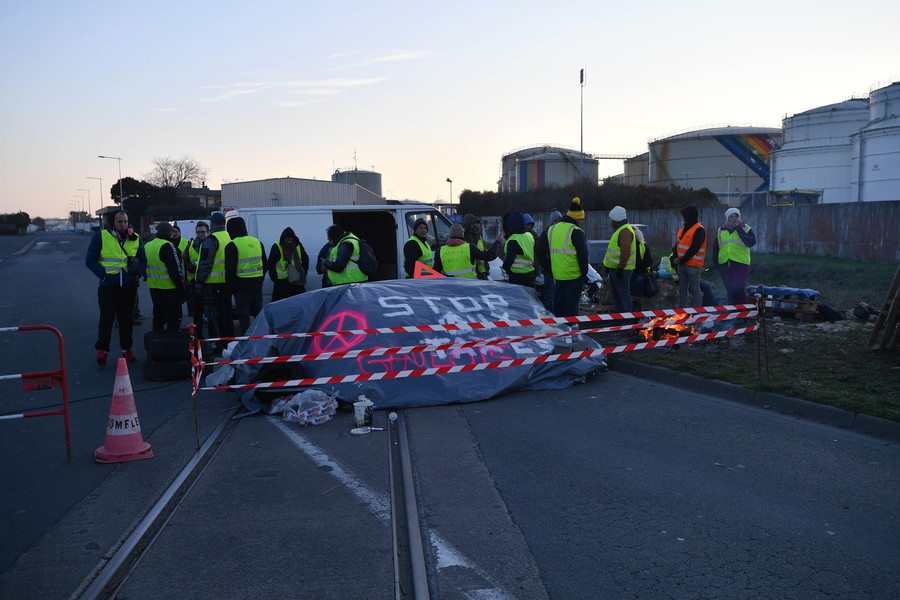 Aside from the fuel depots, France's major motorways and roundabouts remain blocked by dozens of barricades. Other protesters continued to camp out in parking lots outside supermarkets.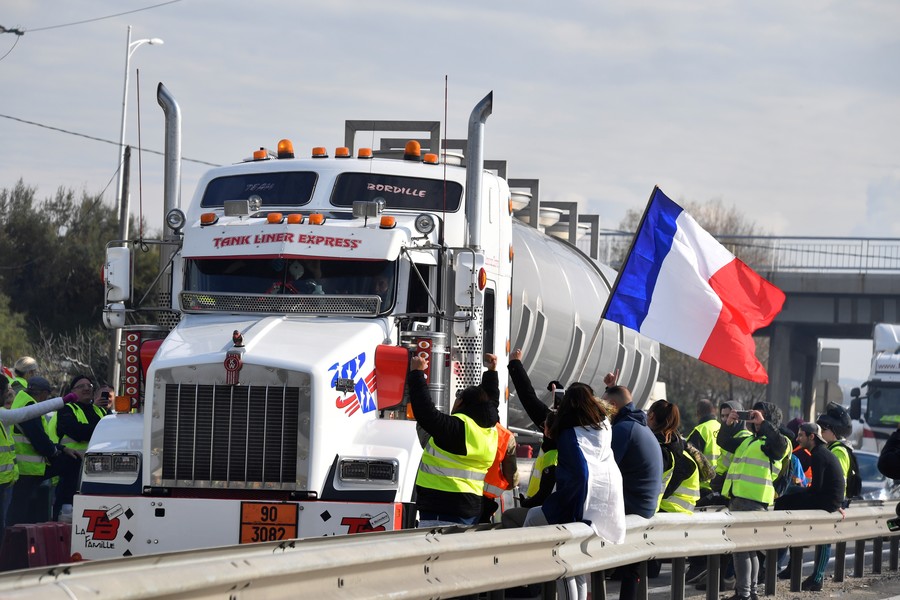 Many demonstrators wear distinctive yellow vests which became a recognizable symbol of a grassroots movement behind the protests.
A new wave of protests erupted this Saturday with almost 300,000 people taking to the streets of French cities to spew anger at President Emmanuel Macron and the French government who recently decided to raise fuel prices through additional environmental taxes.
READ MORE: Gas prices fuel rage: 1 dead, 229 injured & 100+ arrested as 280k protest across France (VIDEOS)
"Gasoline prices never stop rising. It's the straw that broke the camel's back. Macron and his buddies just let… things go from bad to worse," one protester told RT this weekend.
The measure, meant to combat air pollution, was predictably met with little praise by the French people. At one point, the protests even turned violent, leaving over 400 people injured, according to France24.
The movement first emerged on social media last month over a surge in fuel prices this year, and quickly snowballed into a broader umbrella organization.
Police deployed numerous officers to protests-hit areas but bringing the situation fully under control proved to be quite a challenge.
Think your friends would be interested? Share this story!