'Germany can't accept being treated like an occupied country' – Former Chancellor Schroeder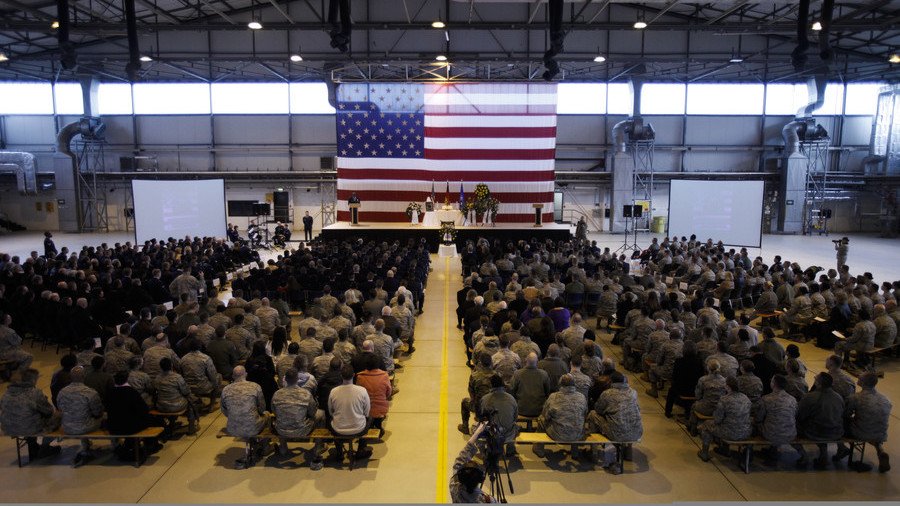 Former German Chancellor Gerhard Schroeder didn't mince his words about the incumbent US Ambassador to his country Richard Grenell, saying the US envoy's treatment of the host country was insulting.
Speaking with Reuters about Grenell, the veteran German politician said the ambassador's actions suggested that he believed Germany to be occupied by America.
We can't accept being treated like an occupied country. When I look at the behavior of the US ambassador to Germany I get the impression he sees himself as an occupying officer rather than an ambassador in a sovereign country.
Grenell, who was appointed to his current job in May, has made quite a stir in Berlin. Some MPs even called for his ouster, over his stated sympathies for European right-wing political forces and a forceful approach in promoting the interests of American businesses amid a looming trade war with the EU. This remark was absent in Reuter's English-language story about the interview at the time of writting of this article, but picked up by German language media.
Not one to mince words, this is what former German chancellor Gerhard Schroeder told me on:Chinese investments: better than those from US "locusts"Xinjiang: Unclear what is happening thereUS: Behaving like an occupying power in Germany https://t.co/h64if7YrV4

— Noah Barkin (@noahbarkin) November 16, 2018
In the interview, Schroeder called for closer ties between Germany and China, saying that would help both fight against the nationalistic policies of US President Donald Trump. He warned against demonizing Beijing and argued that Chinese investors were preferable for Europeans to the American "locust" – a term used by his party colleague Franz Muentefering to describe US financial firms.
Those countries that are affected by conflicts emanating from the United States will have to get closer. We can't become part of an American trade war with China.
Schroeder, 74, has long advocated establishing closer ties with Russia and China. While in office he worked to advance a gas pipeline project supplying Russian gas to Europe and after retiring became a senior executive for Nord Stream AG, the company managing the pipeline now.
Grenell was quick to hit Schroeder back, as well as attack Reuters for spreading what he assumed was "Putin's message."
Like this story? Share it with a friend!
You can share this story on social media: