Gaza strategy has nothing to do with shooting, Netanyahu failed to shape it – ex-Israeli PM to RT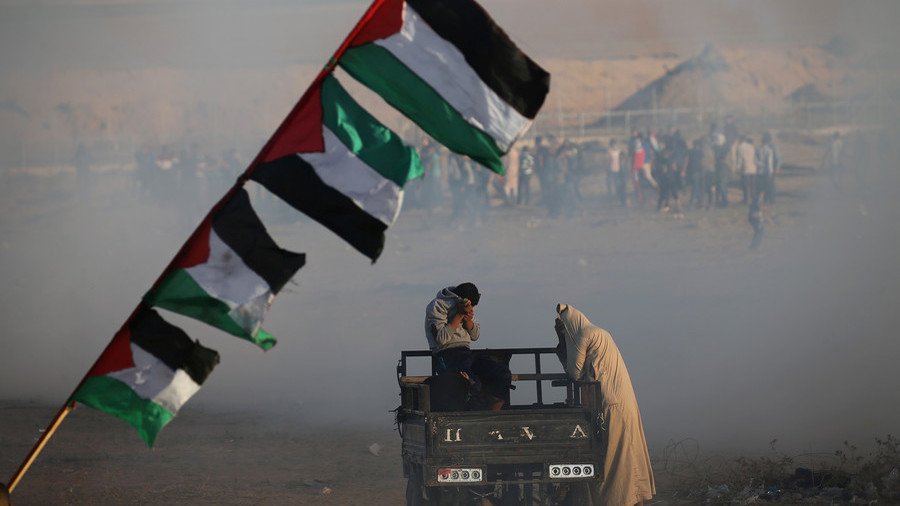 Benjamin Netanyahu failed to come to terms with the Palestinians and has only increased the suffering of people in Gaza by ditching peace efforts, former Israeli Prime Minister Ehud Barak told RT's SophieCo show.
The sitting Israeli prime minister has done nothing to even attempt to make peace with the Palestinians, but has only made matters worse, former Prime Minister Ehud Barak told RT's Sophie Shevardnadze. The political heavyweight, who is now unofficially leading the opposition, remarked that Netanyahu's cabinet "will be replaced by a better government for Israel and Israelis."
The recent spike in violence is explained by the fact the Israeli government "abandoned" people in landlocked Gaza, Barak said. "You know, when Netanyahu visited the football matches in Moscow, the people around Gaza were suffering, but he never came to see them."
READ MORE: 'We're feeding a monster': Resigned Israeli defense minister gives last sinister warning about Hamas
"There's a price for it, and the government pays the political price for being unable to shape a consistent strategy vis-a-vis Hamas in Gaza. A consistent strategy doesn't have to do with the shooting, the actual shooting or choosing targets is a matter for the generals," Barak said.
Watch the full interview here:
Like this story? Share it with a friend!
You can share this story on social media: