US sanctions 17 Saudis for involvement in Khashoggi murder including Crown Prince aide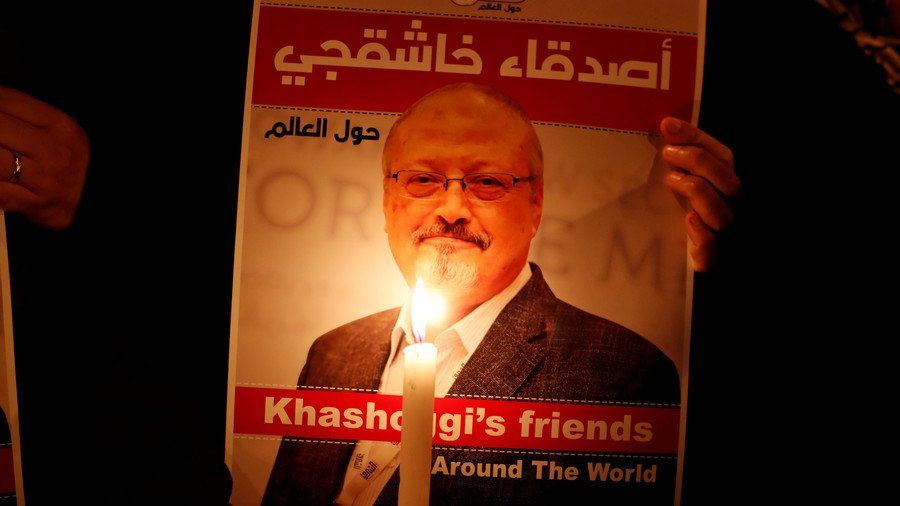 The US has sanctioned 17 Saudi nationals for their alleged role in the murder of journalist Jamal Khashoggi. The list includes a former top aide to Crown Prince Mohammed bin Salman, and Saudi Consul General Mohammed Alotaibi.
The gruesome killing of the dissident journalist in Saudi consulate in Turkey sparked public outrage and condemnation worldwide. As Khashoggi was working for the Washington Post, there's been pressure on the White House to respond to the actions of its Middle East ally.
Among the sanctioned individuals is Maher Abdulaziz Mutreb, who Turkish authorities believe led a 15-man 'kill team' to Istanbul to murder Khashoggi. According to Turkish pro-government newspaper Sabah, the team were observed carrying scissors, defibrilators and syringes through airport security at Istanbul.
The New York Times reported that Mutreb had told a superior by phone to "tell your boss" that Khashoggi had been killed. The "boss" is suspected to be Crown Prince bin Salman, although Saudi authorities deny his involvement.
The 17 individuals were sanctioned under the Global Magnitsky Act, a piece of legislation that allows the US to sanction people it labels egregious human rights offenders, freeze their finances, and forbid them entering America.
The Act was written in 2012 to allow the US to punish Russian officials it says were responsible for the death of accountant Sergei Magnitsky in a Moscow prison, and gives the US wide-ranging powers to sanction individuals from any country, without proof of guilt in any crime.
President Donald Trump had previously called for restraint while Khashoggi's death was still under investigation, and refused to cancel the US' ongoing $110 billion dollar arms deal with Saudi Arabia.
"We've always turned a blind eye to what's going on in Saudi Arabia – right from the very beginning," Baer told CNN's Jake Tapper. "Saudi Arabia is a volcano right now. We don't have players there on our side [other than MBS]," he continued, adding: "What worries the White House is that this country could pop."
Baer also rubbished the notion that the Crown Prince was unaware of the operation to kill Khashoggi. "The Saudis don't have rogue operations – ever," he said. "It has never occurred."
Like this story? Share it with a friend!
You can share this story on social media: