EU's Donald Tusk says summit to sign Brexit deal to be held on November 25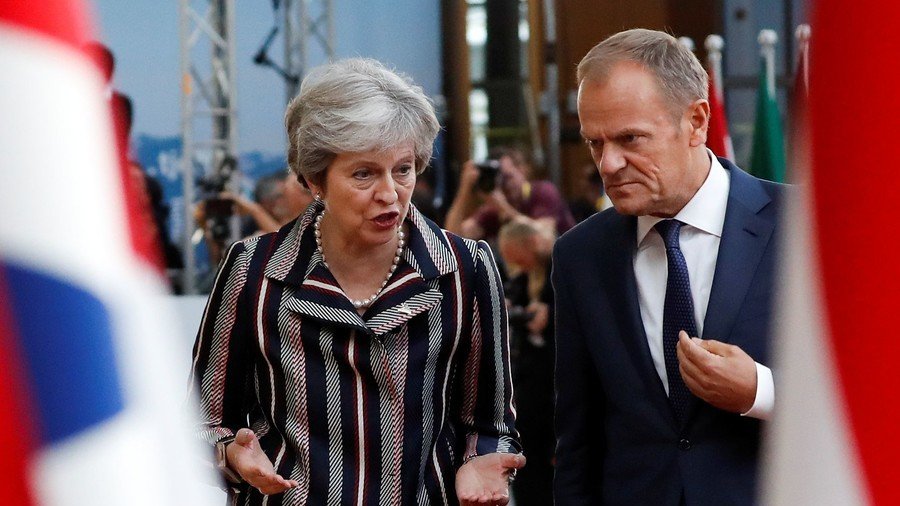 Barring an "extraordinary" turn of events, a deal finalizing Brexit will be signed at a summit on November 25, EU President Donald Tusk has said.
If "nothing extraordinary happens," EU leaders will gather for a summit to sign off on the draft Brexit agreement at the end of the month, Tusk announced on Thursday.
After meeting with Brexit EU chief negotiator Michel Barnier, Tusk said that there was "no doubt" that Brexit is "a lose-lose situation," describing negotiations over the UK's exit as "only about damage control."
READ MORE: 'Dishonesty… shameful… betrayal': Brexit backers angry at May's 'deal' with EU
"In the next days, we will proceed as follows. The agreement is now being analyzed by all the member states. By the end of this week, the EU27 ambassadors will meet in order to share their assessment of the agreement."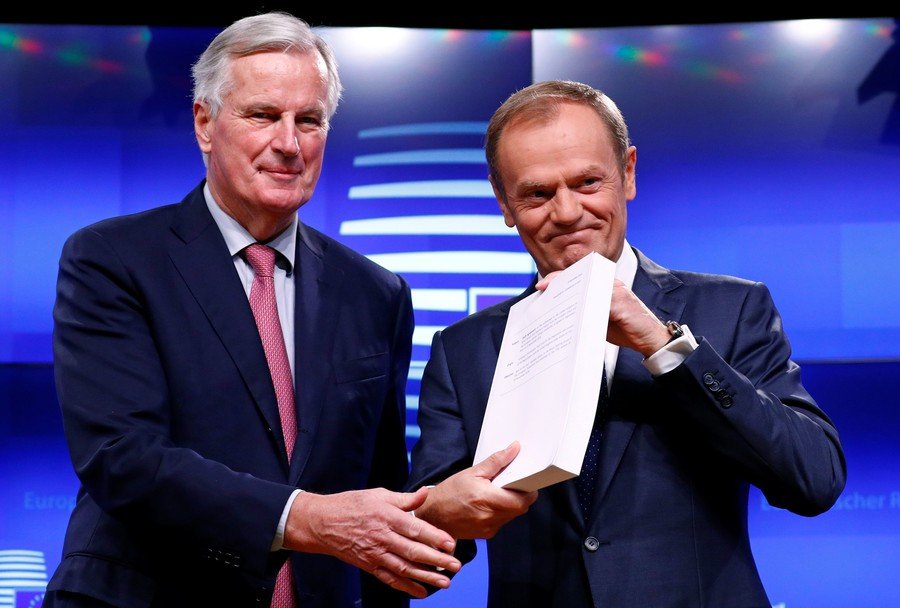 He said that European Commission will likely approve the deal by Tuesday.
"The Commission intends to agree [to] the declaration about the future with the UK by Tuesday. Over the following 48 hours, the member states will have time to evaluate it, which means that the EU27 Sherpas should conclude this work on Thursday. Then, if nothing extraordinary happens, we will hold a European Council meeting, in order to finalise and formalise the Brexit agreement. It will take place on Sunday 25th November at 9:30."
READ MORE: Northern Ireland Minister of State Shailesh Vara resigns over proposed Brexit deal
Barnier added: "Our work is not finished. We still have a long road, a long road, ahead of us on both sides." The EU's negotiator said that the remaining work needed to hammer out the text that will dictate the future relationship between the EU and UK will be "intense."
On Wednesday, Britain's cabinet backed Prime Minister Theresa May's EU withdrawal agreement, bringing the UK's exit from the European bloc one step closer to completion.
Let me say to our British friends: as much as I am sad to see you leave, I will do everything to make this farewell the least painful possible, both for you and for us. #Brexit

— Donald Tusk (@eucopresident) November 15, 2018
"As much as I am sad to see you leave, I will do everything to make this farewell the least painful possible, both for you and for us," Tusk wrote in a message to his "British friends" on Twitter on Wednesday.
The deal has been met with extreme hostility by many top Brexiteers. May herself noted that the proposal will come under "intense scrutiny," while acknowledging that "there will be difficult days ahead."
Like this story? Share it with a friend!
You can share this story on social media: