Warning that occupation is turning Israeli Jews into Judeo-Nazis very relevant – Chomsky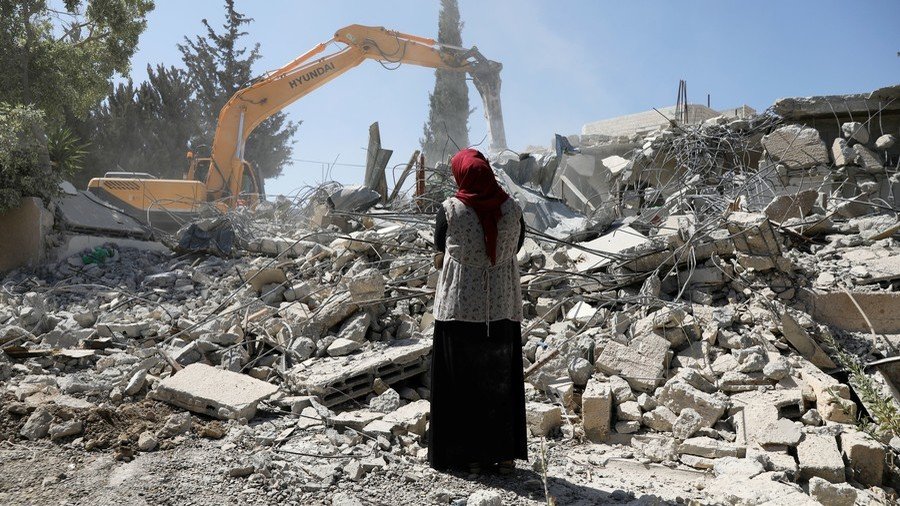 Yeshayahu Leibowitz's warning that occupation of Palestinian territories will take a toll on Israelis and may eventually turn some into 'Judeo-Nazis' is more relevant today than decades ago when it was made, Noam Chomsky said.
The term was coined by Jewish Israeli iconoclastic intellectual Yeshayahu Leibowitz, who was arguing against Israel holding on to territories it occupied after the 1967 war with Arab nations. He said continued occupation will have to involve persecuting and alienating the Palestinian population and that enforcing such written and unwritten policies would be morally corruptive for the enforcers.
Chomsky, a US political dissident and scholar, told i24NEWS that "Judeo-Nazi tendencies" in modern Israel were growing stronger.
"Leibowitz warned that if the occupation continues, Israeli Jews are going to turn into what he called, Judeo-Nazis. It's a pretty strong term to use in Israel. Most people couldn't get away with that but he did. It will happen, he argued, simply by the dynamics of occupation," he said.
"If you have your jackboot on somebody's neck, you have to find a way to justify it. So you blame the victims. Leibowitz's warning was a direct reflection of the continued occupation, the humiliation of people, the degradation, and the terrorist attacks by the Israeli government. We have many historical examples of that. Europe has plenty of them. And I think that's what you are seeing in Israel."
Among the symptoms of the process Chomsky cited the ostracism of critics of the Israeli treatment of Palestinians, who are often labeled as traitors of the Jewish state. Meanwhile there are legitimate criticisms of those policies.
"Take Gaza. If you are going to place two million people in a concentration camp, which is in effect what it is, and put them under a vicious siege, you have to ask yourself am I justified in doing this? People who try to oppose it are traitors, Arab lovers and so on. You have seen this phenomenon in European history, I don't have to give you examples," Chomsky said.
He also argued that contrary to the common rationale in Israel, the continued occupation does not benefit the nation in terms of security in the long run. In fact Israel compromises its security for the sake of territorial and demographic expansion via settlements in the occupied territories, Chomsky said.
The interview was done shortly before the latest flare-up of violence between Israeli troops and the Palestinian militant group Hamas, which was triggered by a botch raid by the IDF targeting a Hamas commander.
This morning, a terrorist from Gaza, armed with a knife and wire cutters, attempted to breach the border fence with Israel while throwing grenades. Our troops responded by firing towards him. The terrorist has been apprehended and taken for further questioning.

— Israel Defense Forces (@IDFSpokesperson) November 14, 2018
The level of violence between the two sides has been high for months. Palestinians from the Hamas-controlled Gaza Strip were protesting near the border wall guarded by the Israelis. Hamas fighters also launched rockets and incendiary kites into the Israeli-controlled territories and attempted to breach the barrier.
Israel govt has massacred 205 unarmed protesters but promises "harshest blow" soon, amassing 60 tanks around Gaza in show of force not seen since IDF killed 500 Palestinian children in 2014 pic.twitter.com/bUYPvzUW6F

— Abby Martin (@AbbyMartin) October 19, 2018
The IDF says its use of live ammunition against the protesters is justified by Hamas presence among them and responds to rocket attacks with air strikes. Palestinian health officials say over 15,000 protesters have been injured over the months while the death toll is numbered in dozens.
Think your friends would be interested? Share this story!
You can share this story on social media: