Real life or animé? Meet the Chinese model blurring the lines (PHOTOS, VIDEO)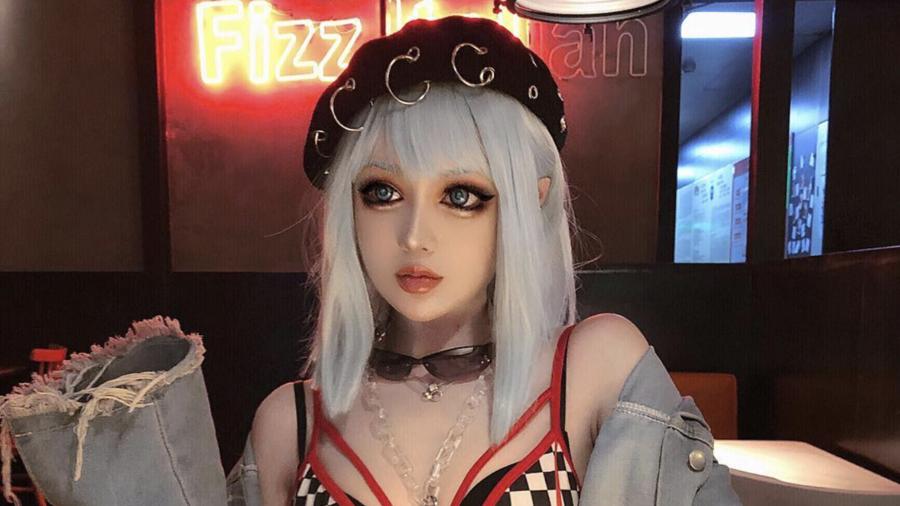 A young Chinese model, who has been described as a living, breathing animé doll has achieved international fame for her uncanny cartoon-like facial features and unmoving poses.
Kina Shen has amassed almost one million followers across Instagram and China's Twitter equivalent Weibo, where she shows viewers how to achieve her doll-like makeup.
Her porcelain skin, artfully crafted makeup and costume-like gothic clothing have earned Shen a reputation as a "human animé doll" and even inspired a video game character that was based on her likeness in The Sims 4.
The Shenzhen-based model often poses as a doll or mannequin. Footage shot in Guangzhou on Sunday shows Shen demonstrating her skills.
The 26-year-old said playing dress-up is her "hobby," adding that personal style is "pretty private and has nothing to do with the surroundings".
READ MORE: Newsroom of the future? Chinese TV unveils unnerving 'AI anchors' (VIDEO)
"As long as you live for yourself it will be enough. And never care about other people's opinions… for a girl, it's important to live a confident and happy life," she said.
Think your friends would be interested? Share this story!