Man vs machine: Drone 'steals' bike as helpless cyclists give chase (VIDEO)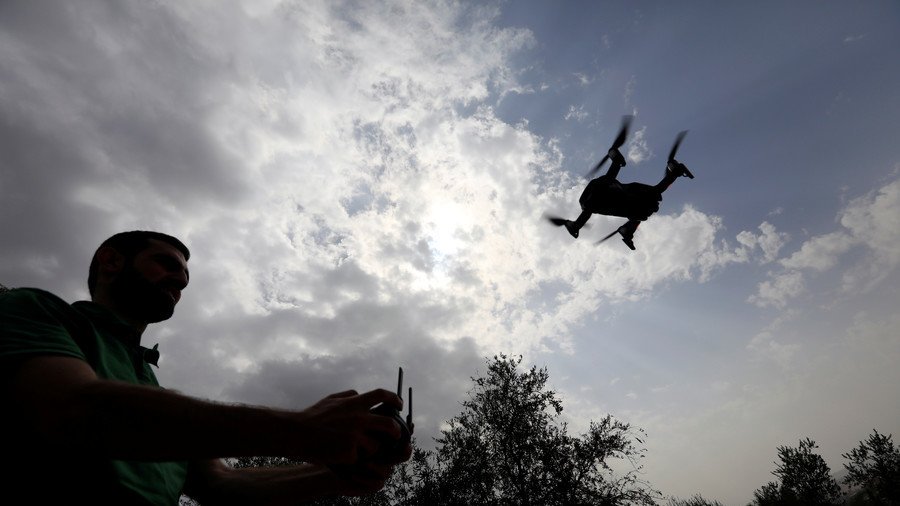 Incredible footage of an epic high-tech theft, apparently using a drone to nab a bike, might be a glimpse into the nefarious future of robot robberies.
The unbelievably brazen stunt went down in Hustopece, Moravia, in the Czech Republic, while a group of unsuspecting cyclists climbed a Lookout Tower, leaving their bikes defenseless against quick-fingered drone operators.
The whole escapade was caught on camera: initially the cyclists look on in amusement at the close-buzzing drone – and then start to panic as the flying device takes off with one of their precious bicycles.
At one point, one of the group pulls his helmet from his head and lobs it towards the drone in a vain bid to knock the flying foe from the air.
Together, the frenzied cyclists start clambering down the tower while helplessly looking on at the high-tech heist taking place right in front of them. One man, presumably the owner of the now-flying bike, starts fruitlessly chasing the machine, while a friend follows behind on one of the remaining bikes.
READ MORE: China sticks AK-47s onto drones to challenge US dominance
The uploader of the footage said while it wasn't caught on camera, the drone actually dropped the bike a "few hundred meters away" and the owner was able to safely retrieve it.
Man may have outsmarted machine this time, but this is undoubtedly only the beginning.
Like this story? Share it with a friend!
You can share this story on social media: