No Louvre lost: Insta model claims revealing outfit got her barred from art gallery (PHOTOS)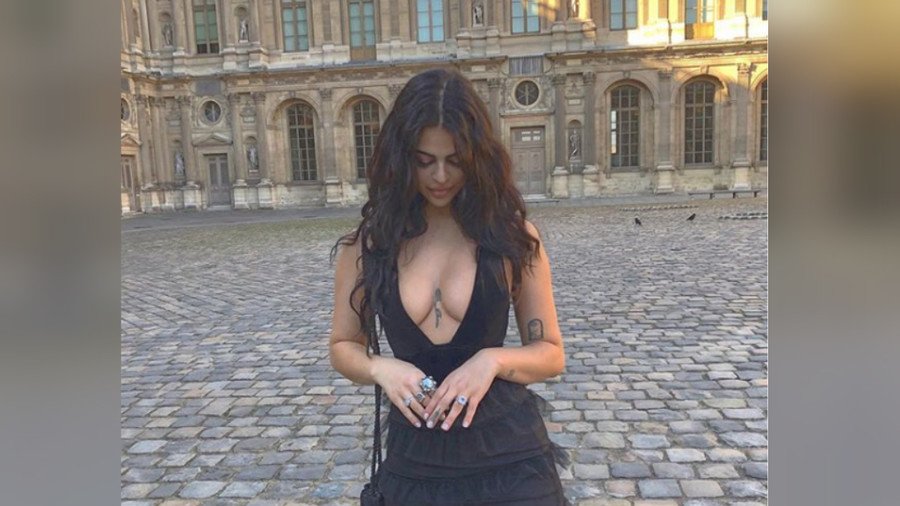 An Instagram model has accused the Louvre of cramping her style after a guard at the world-famous art gallery reportedly refused her entry over a skimpy outfit.
Social media model Newsha Syeh, who has 243,000 followers on Instagram, claimed that while people at the Louvre may appreciate art, one guard was not best pleased with her sightseeing attire when she turned up in a revealing dress.
"Yesterday at the Louvre, I was stopped at the entrance by a guard for my outfit," the model told her followers online. "He made the most disgusted and horrible gestures and facial expressions, swore at me to cover up, with hate filled eyes stopped me entering."
Syeh, who hails from Australia, later posted an image of her outside the world-renowned art gallery in the offending dress. It shows the model in a black mesh dress with a plunging neckline.
READ MORE: 'Kim Kardashian or girl next door': Sex doll company makes models of women without their consent
"Picasso would have loved my outfit," Syeh captioned the image, perhaps poking fun at her earlier claims.
The Louvre has yet to comment on Syeh's claims. The gallery, which houses artworks such as Leonardo Da Vinci's 'Mona Lisa' and Caravaggio's 'Death of a Virgin', does not have a dress code according to its regulations handbook.
However, people wearing bikinis or those going bare-chested or barefoot are prohibited from entry, according to the gallery.
Like this story? Share it with a friend!
You can share this story on social media: