Kim's prized mushrooms safe to eat, Seoul says after radiation test of North Korea gifts
Published time: 9 Nov, 2018 22:26
Edited time: 12 Nov, 2018 09:27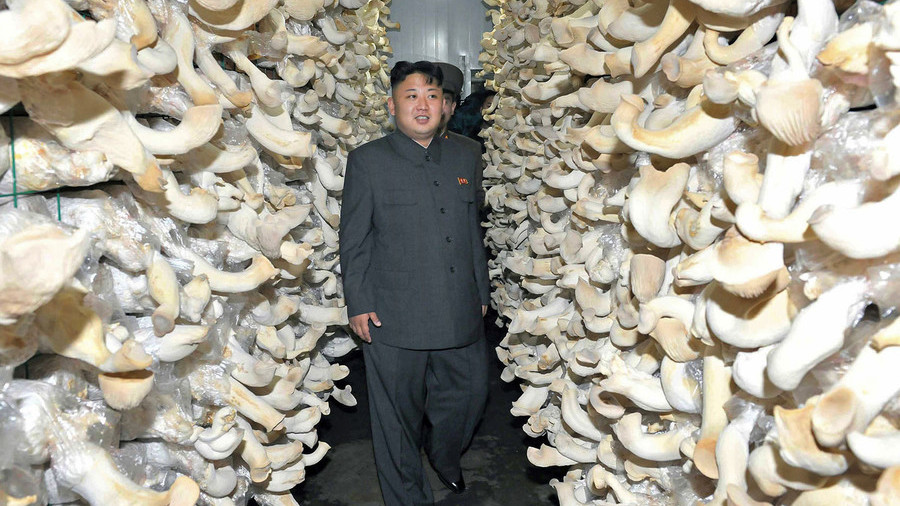 North Korean leader's touchy gift has no radiation contamination, the South Korean presidential palace declared more than a month after the Kim Jong-un generously sent two tons of expensive pine mushrooms to the south.
Kim's delicacy had gone through essential "radiation tests" required for food ingredients and undergone plant quarantine, the Blue House assured South Koreans on Wednesday, as cited by Yonhap.
The procedure revealed that the mushrooms, which are considered akin to truffles and valued up to $1.83 million, contain levels of radiation standard for foods (0.034 μsv) and "far lower" than the permissible level set by the International Atomic Energy Agency.
Kim sent the "peace token" to his South Korean counterpart Moon Jae-in, following their third meeting in Pyongyang in September. Back then, the North Korean leader announced he would let international monitors witness the final dismantling of the nation's missile and rocket engine test site.
Moon's office had to reveal the test results to fend off claims by an opposition lawmaker that the government failed to ensure the safety of the lavish gift. The mushrooms are to be distributed among the 4,000 or so South Koreans separated from their families in the North since the Korean War was frozen by the 1953 armistice.
Pyongyang has made several such gestures of good will, sending presents to the South after the thaw in intra-Korean relations began earlier this year. In another instance, Kim sent a pair of North Korean hunting dogs to the South, reviving a friendly tradition set by his father Kim Jong-il. In 2000, two similar dogs were given to then-South Korean President Kim Dae-jung, who returned the favor to the North, sending there two puppies of the Jindo breed.
Like this story? Share it with a friend!