K-Pop star's mushroom cloud t-shirt bombs in Japan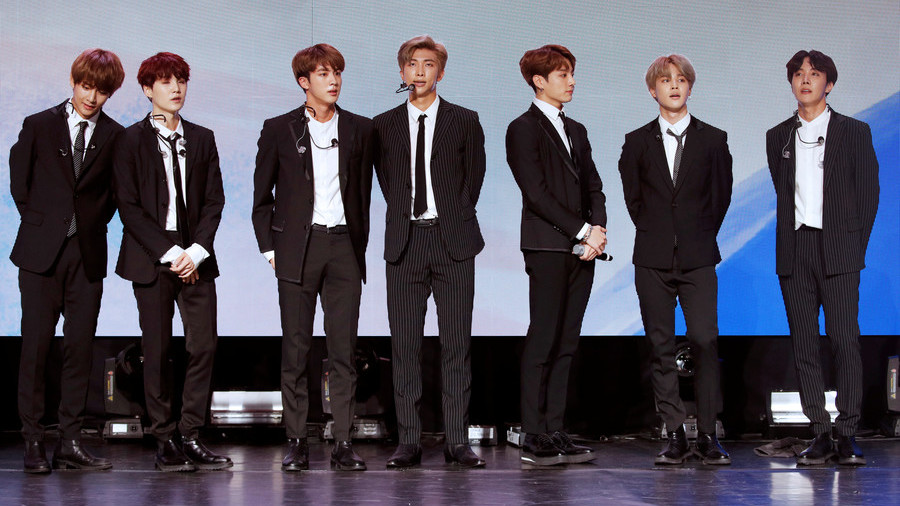 A t-shirt depicting the US atomic bombing of Hiroshima has caused an explosion of controversy in Japan and prompted a TV station to cancel a performance by k-pop giants BTS.
The group was set to perform on TV Asahi on Friday, but the network pulled the plug after images of member Jimin wearing the controversial t-shirt sparked outrage online, the Japan Times reports.
The t-shirt had an image of an atomic bomb explosion with the words, "patriotism our history liberation Korea" written repeatedly on it.
@BTS_twt
This is an atomic bomb t shirt dropped in Japan. It is a group that also works in Japan, so please have a little more consciousness. I am sorry just because I like Jimin and I am supporting bts. pic.twitter.com/xRm4tADLBs

— . (@iGkmPqdcpB10C6L) October 30, 2018
The t-shirt appeared to reference the end of the Japanese occupation of Korea, which ended in 1945 after the US dropped two atomic bombs on the Japanese cities of Hiroshima and Nagasaki. Jimin is reported to have worn the t-shirt on the anniversary of the end of the occupation in August, but the images went viral this week.
"The T-shirt that one of the members wore made headlines and became controversial," TV Asahi explained in a statement announcing the cancelled performance. The network said it talked to the record label about the shirt and then decided to cancel the appearance.
Unsurprisingly, BTS fans are pretty unhappy with the news. While some said they understood how it could be seen as controversial, others defended the shirt as being more about Korea's liberation than the bombing of Japan.
Like this story? Share it with a friend!