'Pétain is a traitor!': Macron blasted for planned homage to WWI hero turned Nazi collaborator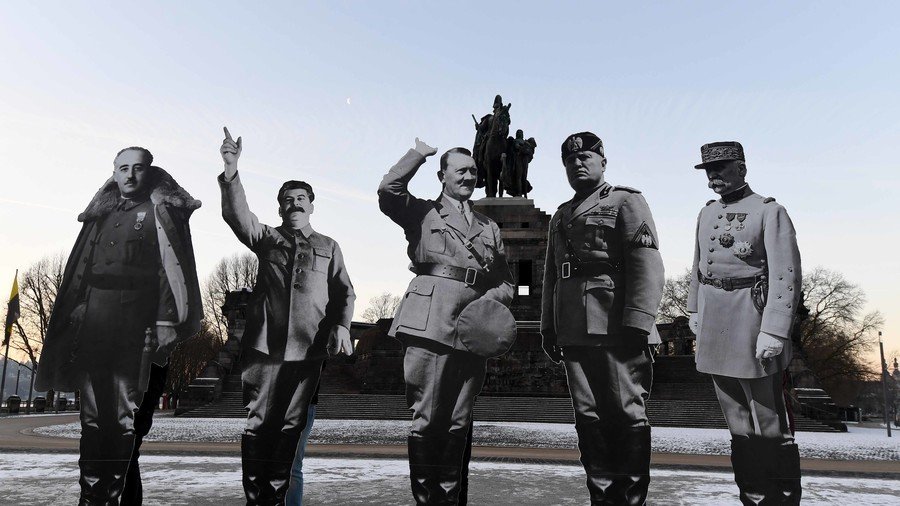 French President Emmanuel Macron has been derided for defending his decision to honor Marshal Philippe Pétain, a veteran leader of the First World War who would later collaborate with the Nazis.
"I consider it entirely legitimate that we pay homage to the marshals who led our army to victory. Marshal Pétain was a great soldier in World War One," Macron said.
Jewish groups, political opponents and French citizens in general have vented their outrage against the president online. #Pétain is now trending on Twitter in light of Macron's highly controversial remarks.
"The only thing I wish to remember about #Pétain is that in 1945 he was hit with a wave of national scorn, precluding him from any honor #11November2018," Francis Kalifat, Head of French Jewish Council (CRIF), tweeted.
"#Pétain is a traitor and an anti-Semitic. His crimes and treason are unprecedented. #Macron, this time it's too much! The history of France is not your toy," Jean-Luc Mélenchon, leader of France's left-wing La France Insoumise party, tweeted in disgust.
However, French journalist Guillaume Perrault pointed out that in 1966, on the fiftieth anniversary of the Battle of Verdun, Charles De Gaulle paid homage to Pétain, the "winner of Verdun," as one of the main architects of winning the war.
Meanwhile, left-leaning political commentator Thomas Guenole argued that Macron's argument in defense of his decision to honor Pétain is fundamentally flawed: by the same standard, Adolf Hitler could rightfully be given similar honors after his military service in World War I.
In a poll conducted in 1944 among French citizens, 32 percent said they would be in favor of punishing Pétain, while 58 percent opposed it, with 10 percent undecided.
Pétain's legacy is nuanced but ultimately his leadership of Vichy France remains fresh in the mind of contemporary French society. Following his victory at the devastating 10-month-long Battle of Verdun, Pétain was promoted to Commander-in-Chief of the French armies. He was considered a national hero and had various accolades and honors bestowed upon him, including having streets named after him.
READ MORE: Mockery & charity: Parody presidential e-shop making money from Macron's zany quotes
However, during the Second World War as the Wehrmacht overran the Maginot line and began occupying France, Pétain was appointed to lead what became known as the Vichy government, which collaborated with the Nazis and helped round up and deport France's Jews to the concentration camps.
At the end of hostilities in World War II, Pétain was sentenced to death for the crime of treason, though De Gaulle commuted this to life in prison given Pétain's previous heroism and his old age.
Think your friends would be interested? Share this story!
You can share this story on social media: