Mockery & charity: Parody presidential e-shop making money from Macron's zany quotes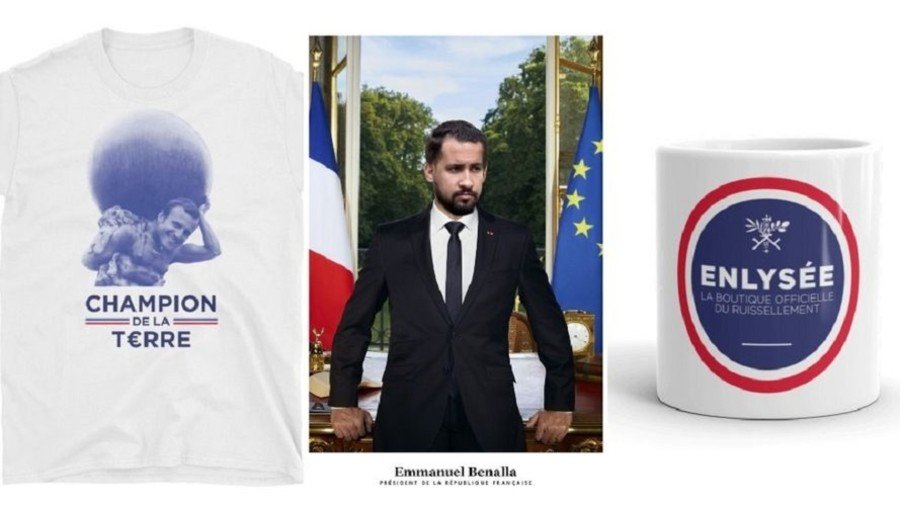 A T-shirt featuring 'champion' Emmanuel Macron and a poster depicting his protester-beating bodyguard as president – this satirical e-shop knows how to profit from catchphrases and controversies involving the French leader.
The e-platform dubbed 'Enlysee' differs by just one letter from the official site of the French presidency online souvenir shop, but its content is far more diverse. Unlike its official counterpart, which offers a pen with a French tricolor and posters of Emmanuel Macron, the parody website uses its wit at full volume.
READ MORE: Moms v Macron: Women blast French leader for claiming educated ladies won't choose large family
On it, you can buy a T-shirt with Macron depicted as "a champion of the Earth". Braver customers can purchase a T-shirt about the 'Breton mafia' or a poster showing Macron's scandalous ex-bodyguard Alexandre Benalla as the president of the French Republic.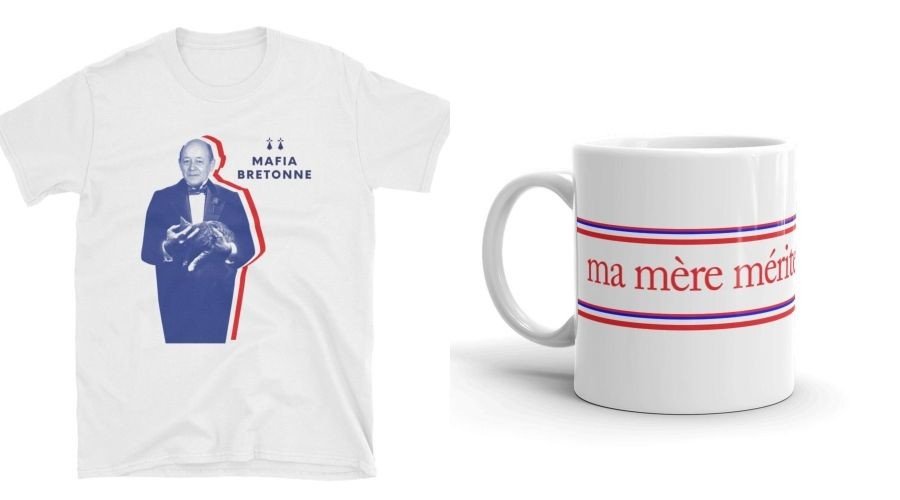 For tea and coffee lovers, the developers have created mugs with 'inspiring' quotes – all based on Macron's previous statements, like "My mom deserves better than this," in reference to the president talking to a young man with whom he posed for a notorious picture in Saint Martin. The man confessed to the 40-year-old president that he had problems with the law and that he even spent time in prison.
Another mug with the words "Working to buy a suit" refers to Macron's comments to anti-labor-law protesters back in 2016, when he was the economy minister.
READ MORE: 'They don't do it for fun': Macron slammed for telling retirees to stop moaning about pension cuts
The website is just a month old, having been launched initially as a joke by enthusiasts from the cities of Calais and Lille. It is gaining in popularity, however, and the group has already raised €30,000 ($34,150) and is donating the money to three associations for homeless migrants.
RT managed to talk to one of the founders of the website, who preferred to remain anonymous, and wore a Macron mask during the interview. He boasted that his platform could make more money than the official French presidency e-shop: "They are missing a lot of quotes from the president, we can do way better."
The aim of the satirical e-shop is both "making fun of the French government" and "charity," according to the founder. "This is some new way to do business," he added.
The group promises more "disruptive" and "de-dramatizing" ideas for Christmas.
Think your friends would be interested? Share this story!
You can share this story on social media: