German FM says EU needs to revise disarmament policies with historic INF Treaty about to collapse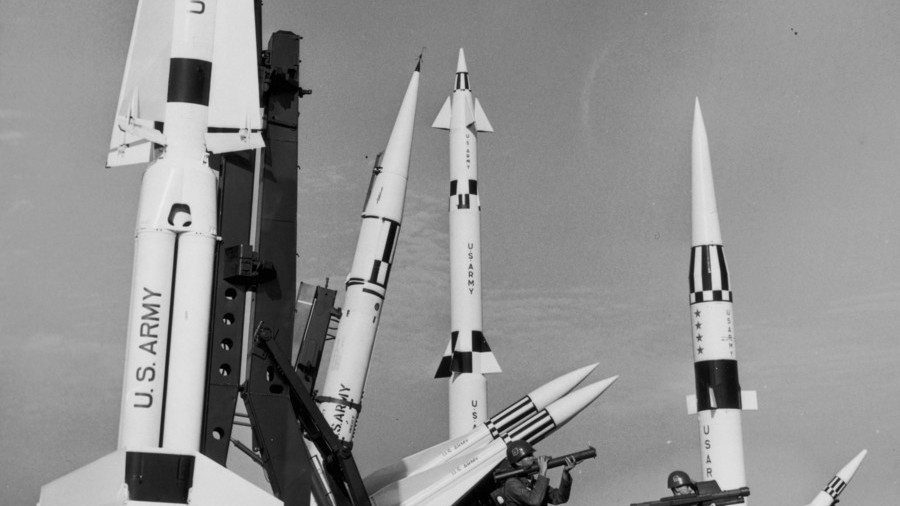 The German foreign minister believes Europe needs to re-think arms control and disarmament strategies to preserve peace in the union following the abrupt US decision to quit the landmark INF accord.
The crucial nuclear treaty was signed in late 1980s and was always considered a milestone in ending the arms race between the two superpowers, the US and the USSR. Issues regarding the pact were raised again by Heiko Maas in his article for Der Spiegel newspaper on Saturday. The German FM has repeatedly stressed the importance of the agreement, from which Donald Trump decided to withdraw in October this year.
READ MORE: Harmful for European security: Macron among first leaders to slam Trump's plan to quit INF accord
Maas asserted that an end to the Intermediate-Range Nuclear Forces (INF) Treaty would "bring down one of the greatest achievements of disarmament policy." He recalled that the then-US president Ronald Reagan and Soviet leader Mikhail Gorbachev knew about the importance of arms control and disarmament, as they took "courageous steps" to reduce their countries' arsenals during the last years of the decades-long Cold War.
The high-ranking politician explained that, unlike Washington, the EU is not planning to "rush out" of the Cold War-era pact. Leaving the treaty "would fuel uncertainties and global armament tendencies," according to Maas.
We need to rethink arms control and disarmament policies if we want to preserve peace in Europe. The current rules are… often outdated by technological developments.
Maas identified several key points upon which international security must be based. They include information exchange between Europe, Russia and the US; and transparent monitoring for missiles and cruise missiles.
READ MORE: US quitting landmark INF treaty is 'fact', Moscow prepares response to 'questions' – Lavrov
Trump's decision raised eyebrows in Russia, which said that it had started working on responses to US claims of pact violations. Russian Ambassador to the US Anatoly Antonov recently stated that Moscow supports making the pact a multilateral agreement to include not only China, but also NATO states.
US quitting the landmark pact may be 'a problem for Europe'
Washington's move "is going to be a problem for Europe," Annie Machon, a former intelligence officer for MI5, told RT. She noted that the pact "was put in place precisely to ensure the security of Europe."
It is very damaging to Europe's security that the US is unilaterality about to tear up this agreement.
The INF question is taking place at a "murky time" for international diplomacy and international treaties, according to Machon. She was referring to Trump's recent grilling of EU states for not contributing enough to NATO. Back in July, he warned that if the alliance's wealthiest economies weren't paying two percent by January, then the US 'is going to do its own thing.'
The INF was one of the treaties that Europeans regarded as very important from a security point of view, Martin McCauley, author and Russia analyst told RT. "The 'umbrella' was there – the American agreement, the Soviet agreement – they felt secure," he added, suggesting that many European states would be "nervous" with the Americans withdrawing from the treaty.
Think your friends would be interested? Share this story!