US quitting landmark INF treaty is 'fact', Moscow prepares response to 'questions' – Lavrov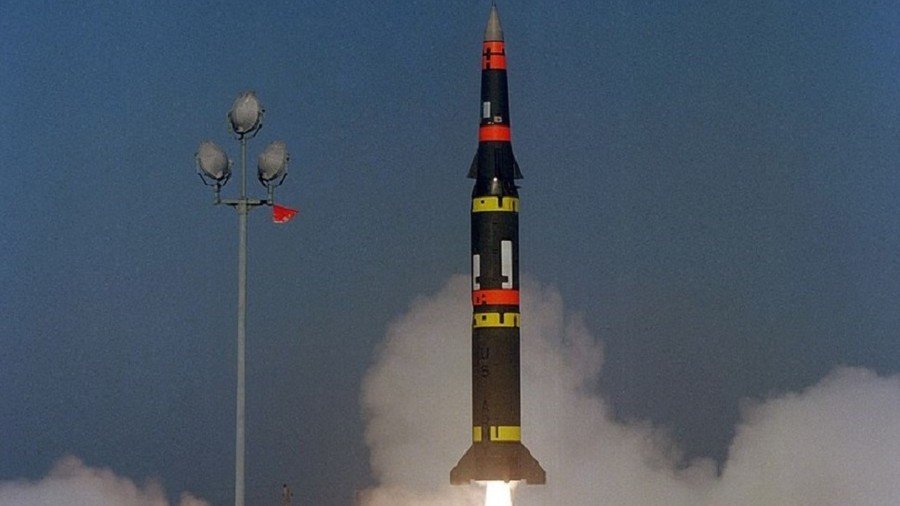 Moscow sees the US decision to quit the historic INF accord as an "objective fact" and has started working on responses to claims of pact violations, Foreign Minister Sergey Lavrov said.
The Russian Foreign Ministry received a detailed "extensive list of questions" on the Cold war-era pact from the US embassy in Moscow, days before President Donald Trump made the abrupt announcement that the US is leaving the deal.
"Finally, they gave it to us - in response to our requests to provide what disturbs them and on what basis do they make a conclusion about our non-compliance with the treaty," Lavrov told Rossiya 1 TV channel. The Ministry of Defense, along with other relevant departments, are working on a set of responses. "It is an objective fact for us that the decision [to withdraw from the deal] has been made and is being implemented," Lavrov said.
Moscow insists Washington should show satellite data to confirm its allegations that Russia has violated the INF Treaty. "For many years, we have heard accusations that the rocket, which is designated as 9M729, was tested at a distance prohibited by the INF Treaty," Lavrov noted. If Americans are sure that Russia has violated the treaty, they must have detected it from satellites and "they should show the data to us so that we would understand what they are talking about," he concluded.
US National Security Advisor John Bolton, who arrived in Moscow earlier this week, signaled that Washington is determined to withdraw from the INF arms-control treaty because it doesn't apply to countries like China, Iran or North Korea, Lavrov said. The US believes that these countries may have a missile capability that would violate the INF.
US President Donald Trump's decision to withdraw from the decades-old Intermediate-Range Nuclear Forces Treaty (INF) has been creating a stir in the headlines for over a week.
READ MORE: Harmful for European security: Macron among first leaders to slam Trump's plan to quit INF accord
The US decision raised eyebrows among some of America's key allies – France and Germany. Paris issued a reminder that the treaty is essential for European stability, while German Foreign Minister Heiko Maas called it "an important pillar of European security architecture." A number of top Russian lawmakers denounced Washington's threats, calling them "blackmail" and added that scrapping the deal, would bring the international community closer to nuclear war and "complete chaos" in the field of nuclear weapons.
The INF deal was signed in the final years of the decades-long Cold War between the USSR and the US by then-president Ronald Reagan and Soviet leader Mikhail Gorbachev. The historic accord has always been viewed as a milestone in ending the arms race between the two superpowers.
Think your friends would be interested? Share this story!
You can share this story on social media: